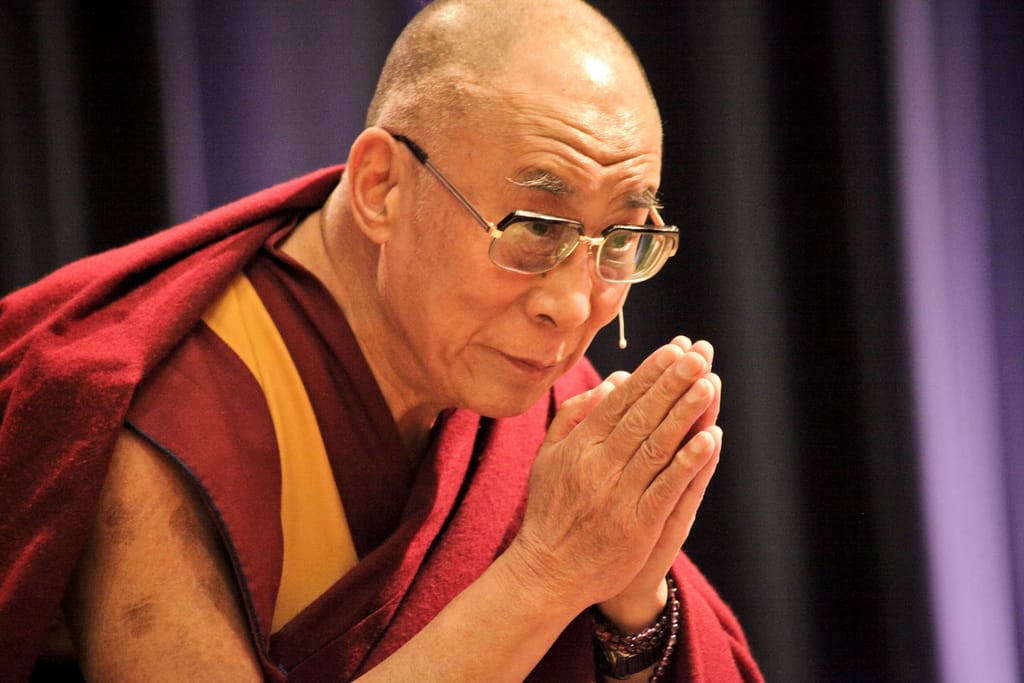 Photo by
Erik Törnerc
.
His Holiness the Dalai Lama, age 83, has been hospitalized in Delhi, India, after feeling discomfort in his chest, which doctors have determined was caused by an infection.
Tenzin Taklha, personal attendant to the Dalai Lama, says, "His condition is stable now. He will be treated for two, three days here."
The Dalai Lama had been active in the days prior, participating at the "global launch" of the Social, Emotional and Ethical Learning (SEEL) program in Delhi, and meeting with American philanthropist Bobby Sager and an audience of youth global leaders. He told the crowd about the importance of science in his Buddhist worldview, commented on artificial intelligence, and quoted from Shantideva's classic Buddhist text Guide to the Bodhisattva's Way of Life.
Update April 11, 2019: 
The Dalai Lama's spokesperson, Tenzin Taklha, told AFP that he is "doing very well" and will likely be discharged from hospital on Friday. "He is doing fine," Taklha said. "In fact, this morning he was in his normal routine. He was doing some exercise […] Basically, he is cured but will continue his course of medicine."
Update April 16, 2019: 
The Dalai Lama was discharged from hospital on Friday, The Globe and Mail reports. As he left, he told reporters that he felt "normal, almost normal."