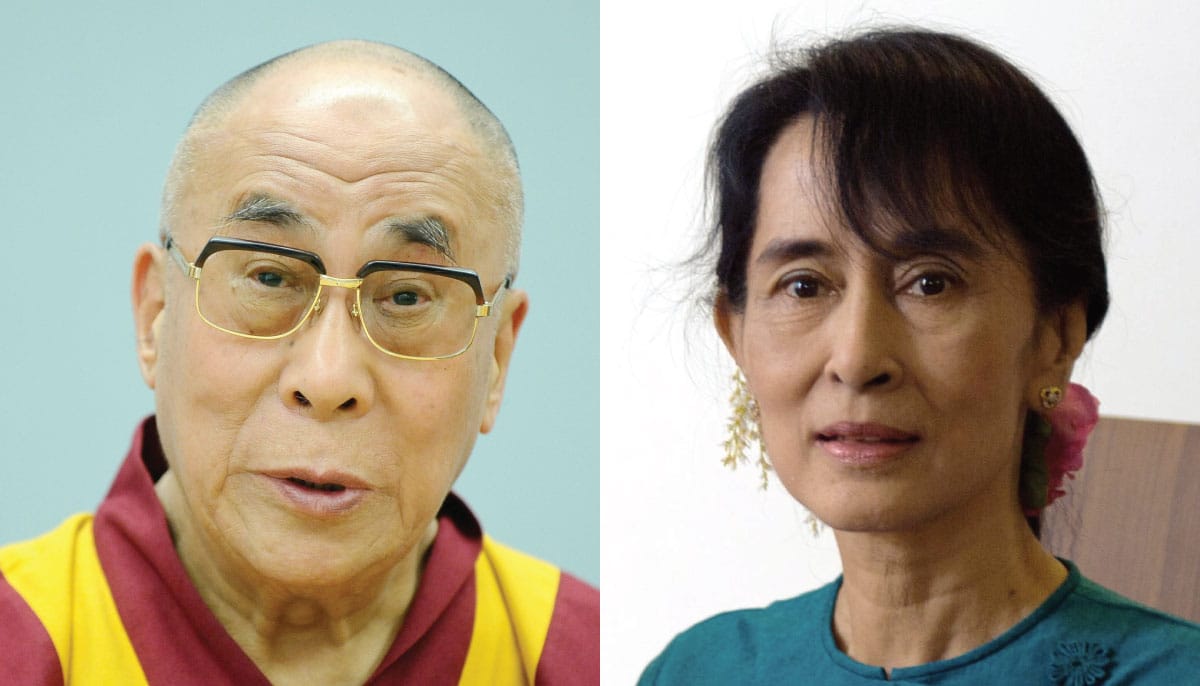 Tenzin Gyatso - Trento 2013 01
" by 
Niccolò Caranti
. via
Wikimedia Commons
. "
Aung San Suu Kyi (December 2011)
. Licensed under Public Domain via
Wikimedia Commons
.
In a new interview with The Australian conducted from his home in India, the Dalai Lama has addressed the Rohingya crisis, urging Aung San Suu Kyi to take a firm stand.
Update – Thursday, February 27: Many more political and spiritual leaders have made comments on the anti-Muslim violence in Burma in recent days. Read "Leaders around the world respond to the Rohingya crisis" for more.
"It's not sufficient to say: 'How to help these people?' This is not sufficient. There's something wrong with humanity's way of thinking. Ultimately we are lacking concern for others' lives, others­'­ wellbeing." More from The Australian:
The Dalai Lama appealed to all of Myanmar's Buddhists to "remember the face of the Buddha" when dealing with the [Rohingya] minority, sometimes referred to as the world's "least-wanted" population. He said he had already ­appealed twice to Ms Suu Kyi in person to speak out on behalf of the Rohingya since 2012, when deadly interreligious violence broke out in Rakhine state near the Bangladeshi border.

"It's very sad. In the Burmese case I hope Aung San Suu Kyi, as a Nobel laureate, can do something," he said of the persecution.

"I met her two times, first in London and then the Czech Republ­ic. I mentioned about this problem and she told me she found some difficulties, that things were not simple but very complicated.

"But in spite of that I feel she can do something."
Read the rest of The Australian's article here.
More from Lion's Roar on the Rohingya crisis: