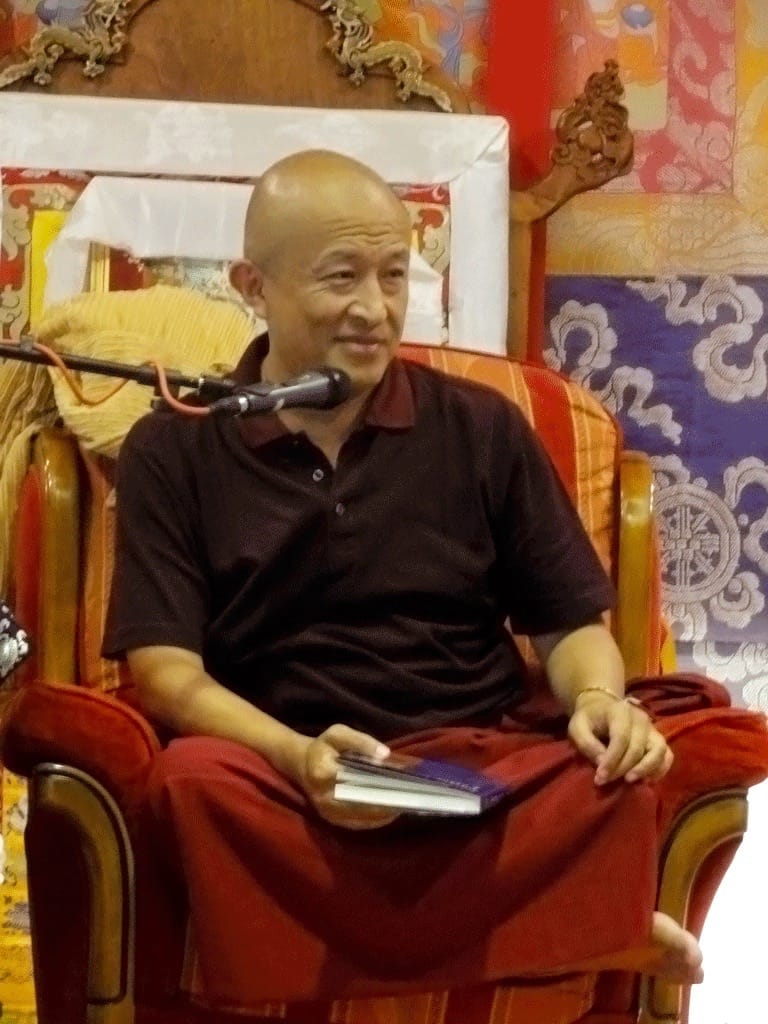 Photo by Mariana Aurelio.
Is there Buddhism without rebirth? That's the question Dzongsar Khyentse Rinpoche will discuss in a talk this Sunday, July 19, 1pm-8pm EST. While the event is sold out, the audio will be livestreamed around the world for free.
For more information, visit siddharthasintent.org (details on the livestream to come soon).
Teachings by Dzongsar Khyentse Rinpoche:
Spotless from the Start: Dzongsar Khyentse Rinpoche presents the essential teachings on buddhanature from Maitreya's Uttaratantra Shastra.
What Makes You a Buddhist? It's not the clothes you wear, the ceremonies you perform, or the meditation you do, says Dzongsar Jamyang Khyentse. It's whether you agree with the four fundamental discoveries the Buddha made under the Bodhi tree, and if you do, you can call yourself a Buddhist.
Buddhism in a Nutshell: The Four Seals of Dharma: Buddhism is distinguished by four characteristics, or 'seals.' If all these four seals are found in a path or a philosophy, it can be considered the path of the Buddha.