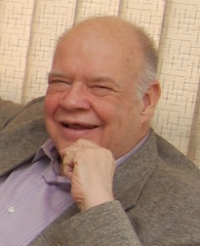 E. Gene Smith, who through his life and work — and particularly his creation of the Tibetan Buddhist Resource Center (TBRC) — strove to make the literature of the Tibetan people available to all, has died.
After a thirty-year overseas career in the Library of Congress, Smith became Executive Director of the TBRC, which quickly became the world's most comprehensive collection of Tibetan literature. He also served as an acquisitions editor and adviser to Boston-based Wisdom Publications.
The TBRC Blog has a posting about Gene's passing, here.
In the following video, Khochhen Rinpoche and Khandro Rinpoche talk about the importance of the TBRC's work:
THANK YOU FOR READING LION'S ROAR. CAN WE ASK FOR YOUR HELP?
At Lion's Roar, our mission is to communicate Buddhist wisdom in today's world. The connections we share with you — our readers — are what drive us to fulfill this mission.

Today, we're asking you to make a further connection with Lion's Roar. Can you help us with a donation today?
As an independent nonprofit committed to sharing Buddhist wisdom in all its diversity and breadth, Lion's Roar depends on the support of readers like you. If you have felt the benefit of Buddhist practice and wisdom in your own life, please support our work so that many others can benefit, too.

Please donate today — your support makes all the difference.

Lion's Roar is a registered charity in the US and Canada. All US & Canadian donations are tax deductible to the full extent allowed by law.