Now available from Lion's Roar Online Learning: A Buddhist Course in Mindfulness, featuring Michael Stone.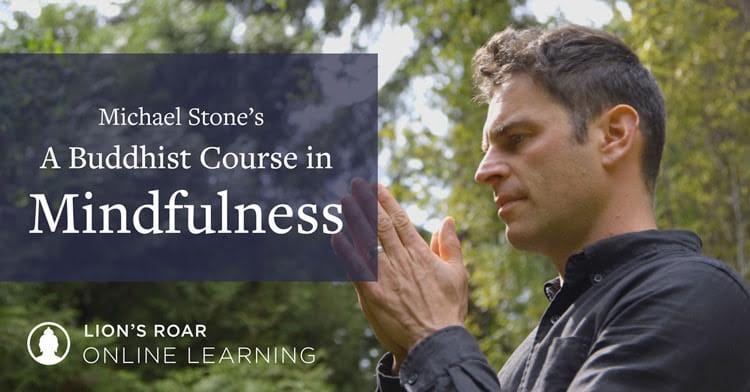 A year ago the world lost a beloved teacher of meditation, yoga, and mindfulness. Michael Stone's teachings continue to inspire students around the world. At Lion's Roar, we were honored to have worked with him to produce a course on the Buddhist practice of mindfulness. In partnership with Michael Stone Teaching, we're proud to re-release this course now so that new audiences can learn from his clear and engaging presentation of this fundamental Buddhist practice.
In 3+ hours, featuring 2 in-depth guided meditations, this course presents Michael at his eloquent best, teaching you not just about mindfulness, but giving you the foundation for a lifetime of realizing it — and enjoying it.
For more information and to enroll in A Buddhist Course in Mindfulness, visit Lion's Roar Online Learning.