New from Lion's Roar Online Learning: How to Cultivate A Loving Heart: The Buddhist Practice of Metta, featuring JoAnna Hardy.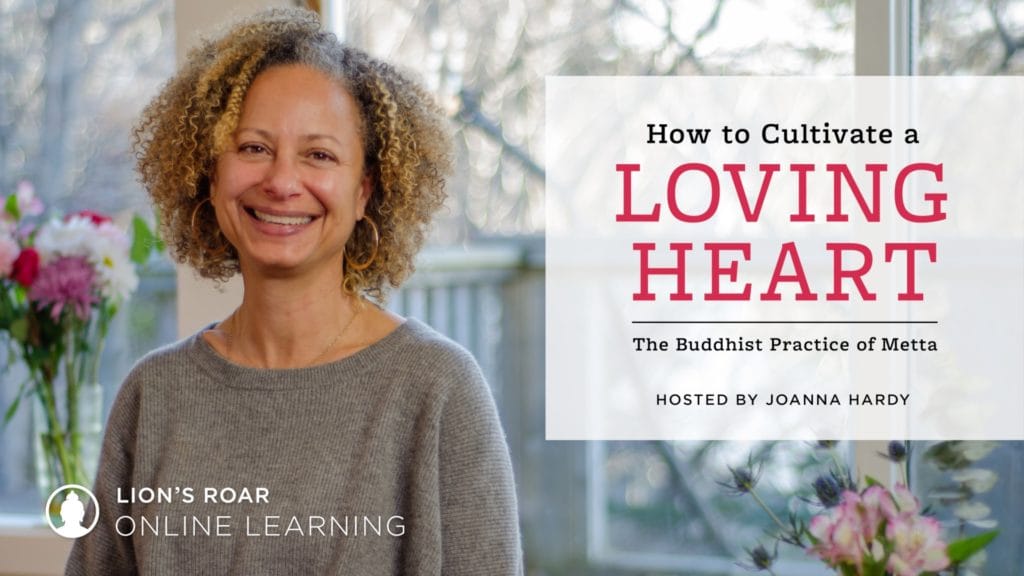 This new online course — the follow-up to Get Started With Buddhist Meditation, featuring Susan Piver — teaches the transformational Buddhist practice of Metta meditation.
Practiced by Buddhists for thousands of years, Metta is an effective way to take control of and enhance our capacity for goodwill and love.
In 10 easy-to-follow videos — featuring 5 guided meditation sessions — meditation teacher JoAnna Hardy of Against the Stream Buddhist Meditation Society explains the basics of Metta and how to put them into practice. Before you know it, How to Cultivate a Loving Heart will have you creating, and deepening, love and goodwill for yourself and the people in your life
For more information and to enroll in How to Cultivate a Loving Heart, visit Lion's Roar Online Learning.