This is the third of three panel discussions Lion's Roar is hosting this year at the Rubin Museum of Art. Lion's Roar @ the Rubin panel discussions celebrate Lion's Roar's 40th anniversary and will offer Buddhist perspectives on important issues of our time.
Tickets include admission to the galleries of Himalayan art at the Rubin Museum of Art.

About the Speakers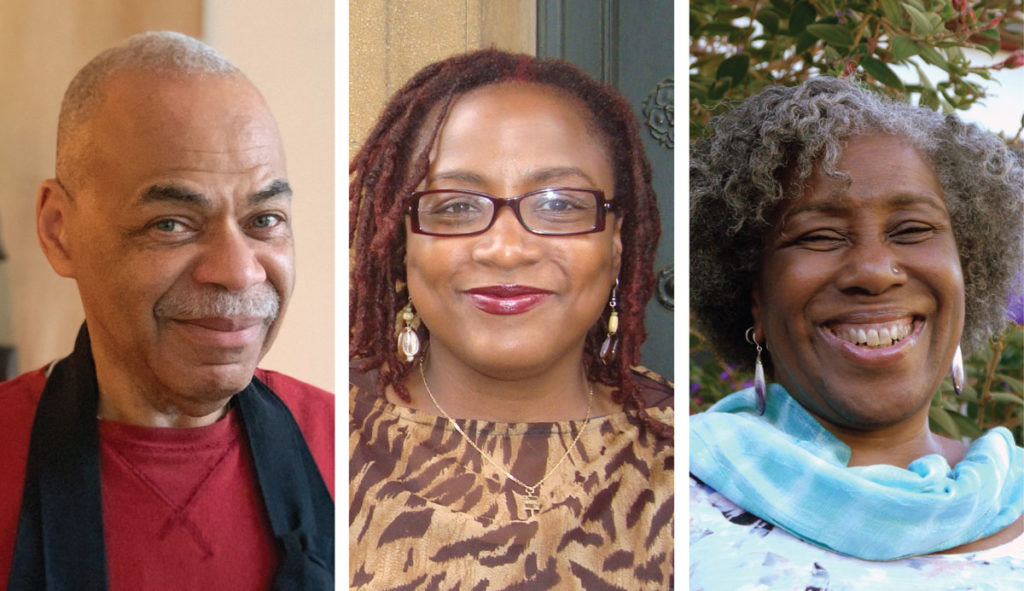 In addition to being an Episcopal priest, Willie Mukei Smith is a Zen student at The Village Zendo, where he co-leads the People of Color Sitting Group. He's also a psychoanalyst with a private practice and a member of both the Buddhist Council of New York and New York Disaster Interfaith Service.
Kamilah Majied is a professor of clinical social work and consultant on social oppression and mental health. Majied, who practices in the Nichiren tradition, teaches Buddhism and mindfulness practice from several perspectives, including mindfulness and racial justice. She serves on the editorial board of the Journal of Religion and Spirituality in Social Work.
A psychotherapist and wellness coach, DaRa Williams is a guiding teacher at Insight Meditation Society in Barre Massachusetts and the program manager and a core teacher in the current IMS Teacher Training Program. She also serves on the Spirit Rock Meditation Center Teachers Council.