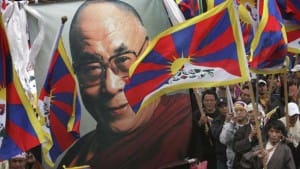 With the announcement that the Dalai Lama will be stepping down as Tibet's political leader, all eyes are turned to the March 20th election of the Tibetan government-in-exile's new prime minister to see who will assume control of Tibet's political future.
This article from The Globe and Mail examines what the Dalai Lama's recent announcement will mean for Tibet and also provides detailed profiles of the candidates for Prime Minister.
Buddhadharma brings you this exclusive online interview with the outgoing prime-minister-in-exile, Lobsang Tenzin, better known as Prof. Samdhong Rinpoche.  He shares his thoughts on how Tibet has changed over the past 51 years, his relationship with the Dalai Lama, and what he sees as the key needs that must be addressed to secure the future of the Tibetan people.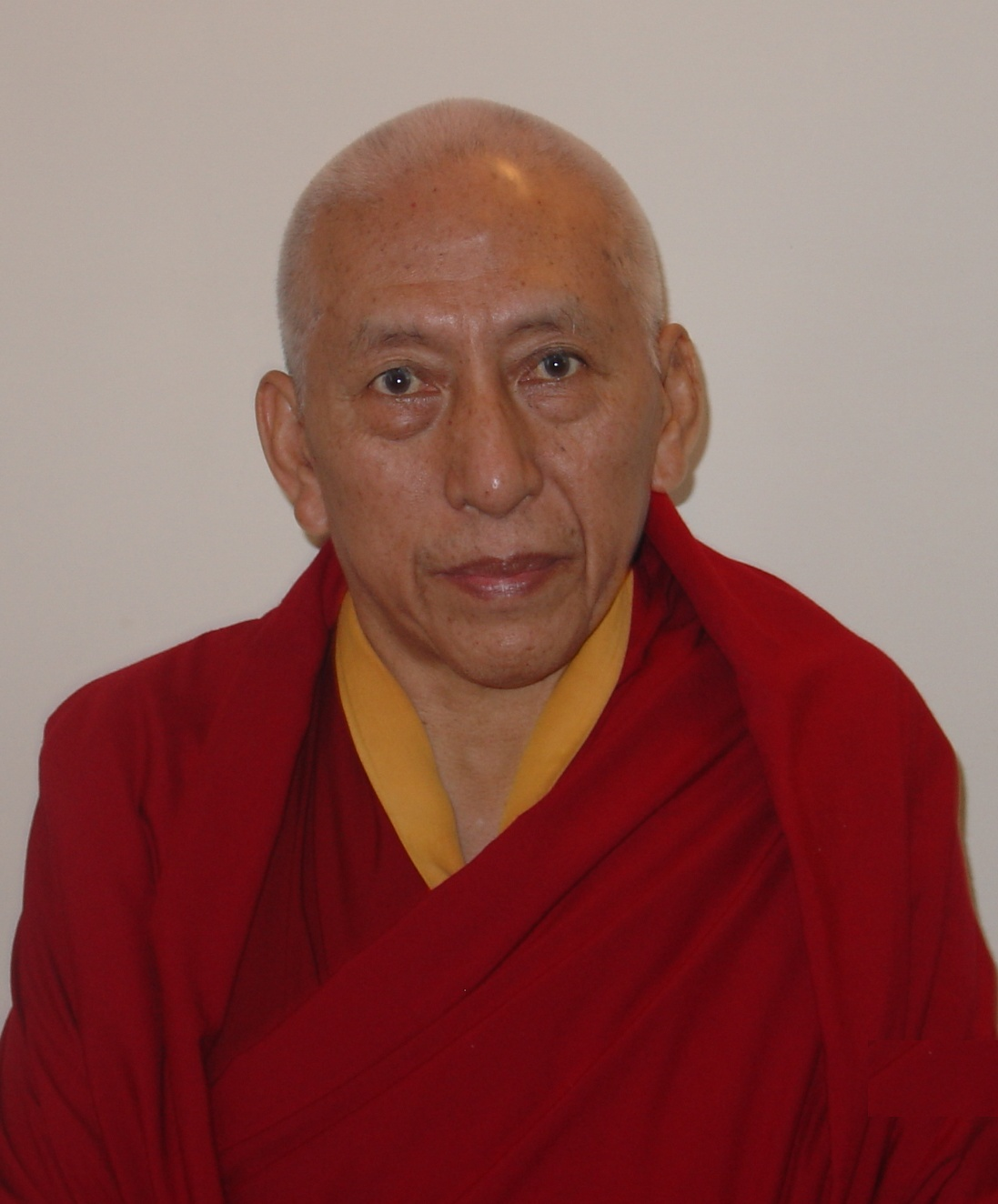 This recent interview with Prof. Samdhong Rinpoche was conducted by Saransh Seghal in Dharamsala.
SS: What do you think has changed from the past exiled Tibetan community to the present?
Prof: It has been 51 years, and during those years the generation of the community has changed. 60 percent of the exiled community, of the people who have lived in Tibet, have now passed away. People below the age of fifty were either born and brought up in India or have arrived since 1980 when Tibetan refugees started crossing the border again.
Tibetans born and brought up in diaspora are more or less all educated, or they have at least passed through the basic school system. The new Tibetan generation is literate and a majority of them go on to higher education to earn BAs, MAs or some other type of program. So, certain fundamental differences remain between the old and the new generation.
The cultural heritage is very much alive, though. The older generations were able to disseminate and hand down the culture to the new generation. However, the new generation has a new way of looking at things and their interests are a little different. They are modern, educated people — they have their own lifestyle. Nevertheless, even today third and fourth generation Tibetans know the Tibetan language and lead a Tibetan style of life. So, I am inclined to say that there has not been a great change in the cultural spectrum, but some of the values of life have changed.
SS: You are a close associate of the Dalai Lama – could you tell about your relationship with him?
Prof: Some people think I am very close associate of the Dalai Lama, but this isn't exactly the case. I have been working for His Holiness for the last 50 years; in spite of that I do not have a close relationship with him as a person. We have two different relationships:  first, His Holiness is my Teacher, my Guru so the relationship is between a teacher and his disciple according to Buddhism, and second His Holiness is an extremely busy person and my meetings with him are quite frequent — on average once or twice in a week — but all my encounters with His Holiness are packed agendas with points to be discussed. He has his own list and I have my own and sometimes before we can even complete our discussion we have to end the meeting because he has to attend another engagement. So, we always meet in a rush and many times important decisions are taken on into the corridors or while in transit from one place to another, so this kind of rushed life, leisure time and intimacy become more difficult to acquire. So we have no time to talk of personal life or something like chatting leisurely – that almost never happens in our association. But he is one of the most open and liberal people that I have come across in my life — quick to offer a kind of suggestion, and he respects to everyone's thoughts and feelings.
SS: Do you expect the new Prime Minister to put forward new strategies or policies or will it likely be a continuation of your administration?
Prof: I have no wish, people ask me what my wish is for the future leadership or some ask me what my advice would be.  I say that I have nothing of that kind to offer. I do not want to influence the new leadership in any way. New leadership must come afresh. He or she (now it's only he), should be uninfluenced, and have original thinking of his own, and do what he sees is right. Most important is people's mandate, and I am asking people that whoever you vote for, you should support him until he completes his term – he completes his vision or his policies. In a democracy freedom of mind is most important, and it can be weakened if other people encroach.
SS: Will the new leadership face more challenges than you have faced?
Prof: I don't think the future leadership will face any new challenges, whatever challenges we have been facing will continue. The greatest challenge will still be dealing with the PRC [People's Republic of China] to find a solution to the Tibet issue. This is neither an easy task, nor will it be accomplished in a short spell of time. It will need a lot of patience and a lot of perseverance.
There are basically three challenges not related to a political settlement with PRC for the diaspora community in exile:
1.       Standard of education: We have facilities to educate everyone, not just Tibetans but the entire Indian Himalayan region. What we lack are good teachers and quality education. The universalization of education does not bring with it quality. Improving the quality of education is not a one-man job; the entire community has to work together. We need a similarity in attitude between the parents, teachers, and students, which is very difficult to achieve. We have been struggling on this for the last ten years. I could not leave any satisfactory achievement in this regard. If the quality of education is not improved, the life of the new generation may not be as good as we expect it to be.
2.       Our settlements: His Holiness and the then Indian Prime Minster Pt Jawaharlal Nehru both had a long-term vision and placed the Tibetan people in exile in communities within India. They created these communities because India is so vast and so heavily populated that one hundred thousand Tibetan people can easily disappear among its vastness. These settlements are, by and large, based on agriculture and a few are based on small-scale industries. The new generation though is not interested in agriculture or industry-based production. They want white-collar jobs. If we integrate these settlements, the Tibetans can very easily assimilate with the vast majority of Indian people and our identity, culture will be preserved. Moreover, the new generation is now looking towards the West. They are not willing to remain in India, Bhutan or Nepal. It could be because of the higher standard of living and an easier life in the West.
3.       Tibetan moral character: This worries His Holiness the Dalai Lama very much. Tibetans are considered religious-minded people who are highly moral, do not speak big lies, and do not harm other people unless compelled to. Today, however, this kind of good conduct appears to be in deterioration. If this is lost, the value of our struggle for independence will also be lost with it.