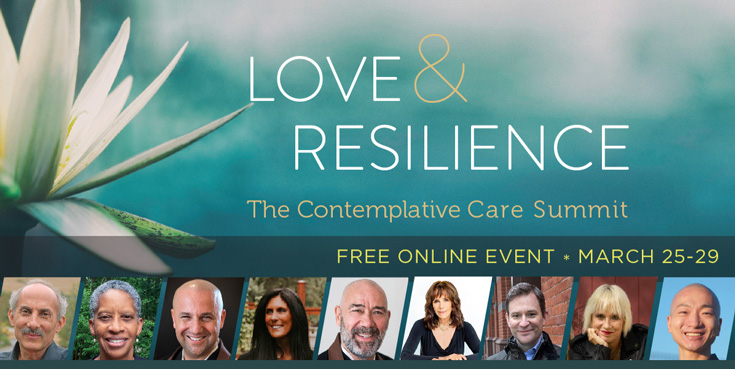 Lion's Roar & the New York Zen Center for Contemplative Care are honored to invite you to a free 5-day online event: Love & Resilience: The Contemplative Care Summit. The summit convenes over 30 fascinating figures from an array of fields to offer medicine for these times. Explore how to apply a contemplative care approach to life – and death – through their deep insights and practical guidance.
Educators, health care professionals, end-of-life care partners, organizational leaders – and anyone who has experienced conflict in their relationships, cared for a loved one, or suffered from illness or grief – will learn how to take on the enormous challenge of being authentically present and caring to another person, while balancing personal wellbeing at the same time.
Learn from an exceptional panel of presenters – including Jack Kornfield, Sensei Koshin Paley Ellison, Sensei Chodo Robert Campbell, Trudy Goodman, Sebene Selassie, Pamela Ayo Yetunde, Dawa Tarchin Phillips, V (formerly Eve Ensler), Seth Godin, Dr. Carolyn Jacobs, Ira Byock, MD, and many more – who offer personal and professional insight, gentle guidance, and a sense of joyous celebration of those who give of themselves to others.