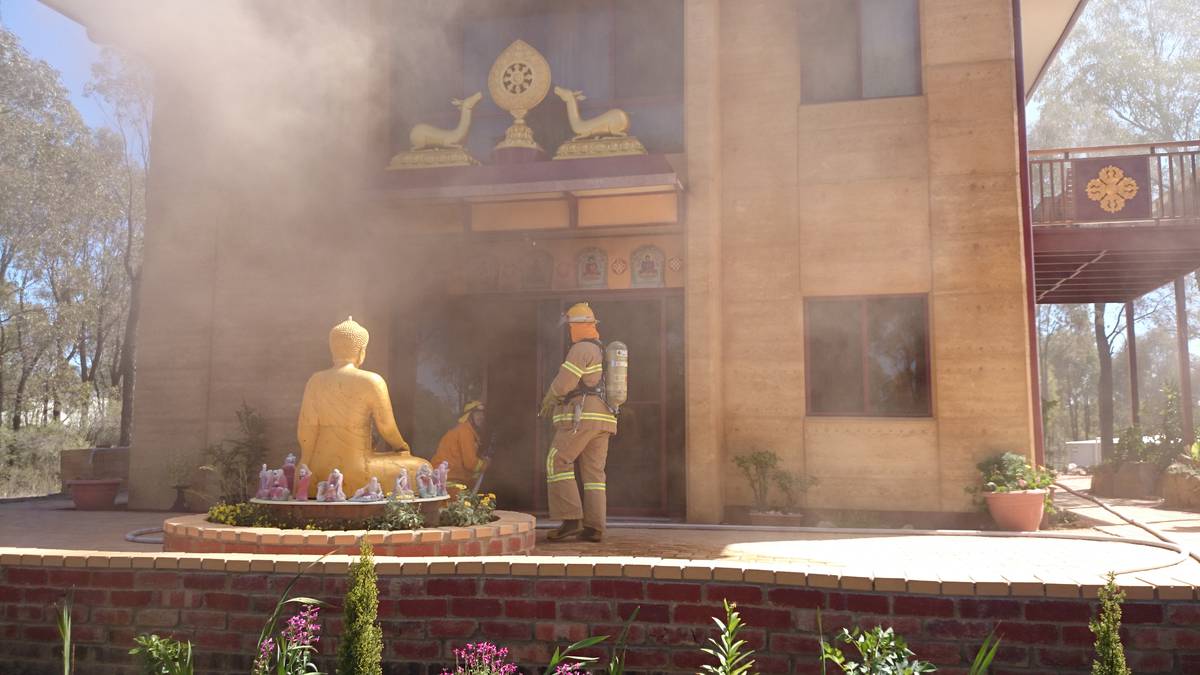 On Friday, a fire at Thubten Shedrup Ling Monastery, an FPMT (Foundation for the Preservation of the Mahayana Tradition) center in Australia, left the monastery without its recently built prayer room. So new was the room, in fact, that it was not yet insured. This constitutes a loss estimated at $145,000. The fire was caused by ritually lighted candles that were forgotten.
A newspaper local to the center has the full story and photographs of the damage.
This is the second fire at a Buddhist center reported here this month; on March 5, a fire destroyed an Arkansas temple, taking the life of a priest. No word yet if the Australian center might follow the Arkansas sangha's lead and try to gather funds for rebuilding via crowdsourcing.