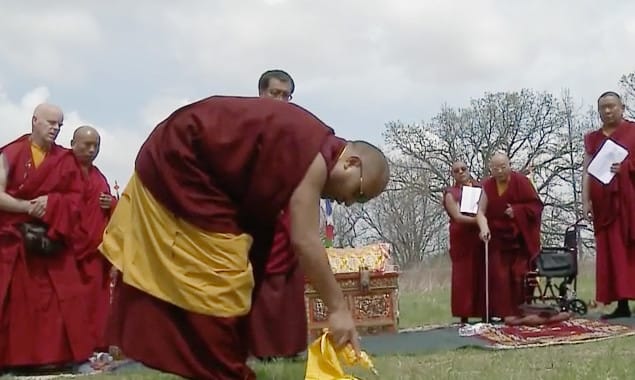 The Karmapa Center 16 has announced a fundraising campaign to purchase land in Wadsworth, Illinois and to erect a stupa, memorial, and retreat center to commemorate the parinirvana of the 16th Karmapa, Rangjung Rigpe Dorje.
The 16th Karmapa passed away at the American International Clinic in Zion, IL, on November 5, 1981 and the proposed land is located 5 miles west. Since then Zion has become an important pilgrimage place for the Karma Kagyu lineage.
In May the land was blessed by the 17th Karmapa. In order to establish this pilgrimage site organizers need to raise $650,000 by October 31, 2015.