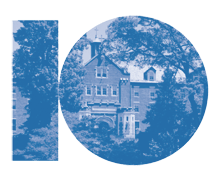 The Garrison Institute is celebrating its 10th anniversary on April 9 with a gala dinner at the Pierre Hotel in New York. Richard Gere and Gelek Rinpoche are honorary co-chairs the event. Environmentalist and journalist Paul Hawken, psychiatrist and mindfulness research Dan Siegel, and Buddhist teacher Sharon Salzberg are the keynote speakers.
A special tenth anniversary benefit concert performance by Philip Glass is also scheduled for October 24, with more details to be announced as the date approaches. Proceeds from the gala and the concert will fund Garrison's initiatives in education, trauma care and climate change, as well as scholarships to widen access to them. For more information about Garrison's anniversary celebrations and to buy tickets, click here.
Founded in 2003, the Garrison Institute is a not-for-profit, non-sectarian organization that explores contemplation and engaged action in the world. Their initiatives in the fields of contemplative education, trauma, climate change, and more "create rigorous, innovative, contemplative-based tools and approaches to help teachers, caregivers, human service providers, environmentalists and others on the front lines of social and environmental engagement succeed."
Read more about the Garrison Institute at their website, and in these articles from the Shambhala Sun.