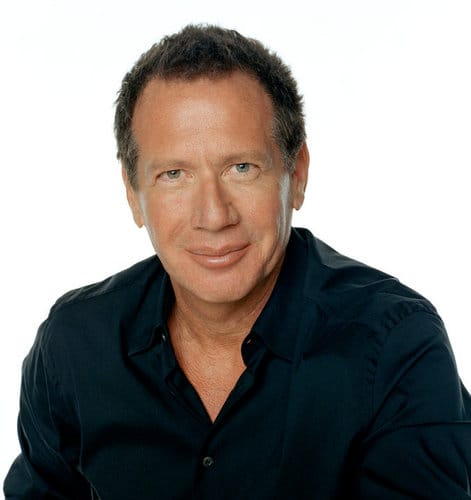 Garry Shandling — the brilliant comedian, actor, and comic writer behind several classic TV series, including his own It's Garry Shandling's Show and The Larry Sanders Show — has died, according to the celebrity gossip site, TMZ (and now, other sources). Shandling also considered himself "a serious student of dharma," and was a longtime mindfulness practitioner in Thich Nhat Hanh's tradition.
As such, I had the opportunity to write about Shandling a few times. He was a figure in our Buddhism-and-comedy feature, "Wise Fools," and back in January of this year, I got to share a fresh bit of Buddhism-and-comedy material that Shandling first tried out on the Dalai Lama. (Spoiler: It didn't go over so well.)
Though we at Lion's Roar never got to meet him, his presence was in our offices; our editor-in-chief Melvin McLeod loves Shandling's work as much if not more than I do, and I think it's probably reasonable to say that we've spent perhaps too much time gabbing about and rehashing classic Larry Sanders bits and such. But it's been no guilty pleasure: Shandling was hilarious, and could be edgy, but there was, above all, a real sense of humility and humanity in his work. Like so many, we'll miss him and wish to share our sympathies with the many, many others who will too.
THANK YOU FOR READING LION'S ROAR. CAN WE ASK FOR YOUR HELP?
At Lion's Roar, our mission is to communicate Buddhist wisdom in today's world. The connections we share with you — our readers — are what drive us to fulfill this mission.

Today, we're asking you to make a further connection with Lion's Roar. Can you help us with a donation today?
As an independent nonprofit committed to sharing Buddhist wisdom in all its diversity and breadth, Lion's Roar depends on the support of readers like you. If you have felt the benefit of Buddhist practice and wisdom in your own life, please support our work so that many others can benefit, too.

Please donate today — your support makes all the difference.

Lion's Roar is a registered charity in the US and Canada. All US & Canadian donations are tax deductible to the full extent allowed by law.