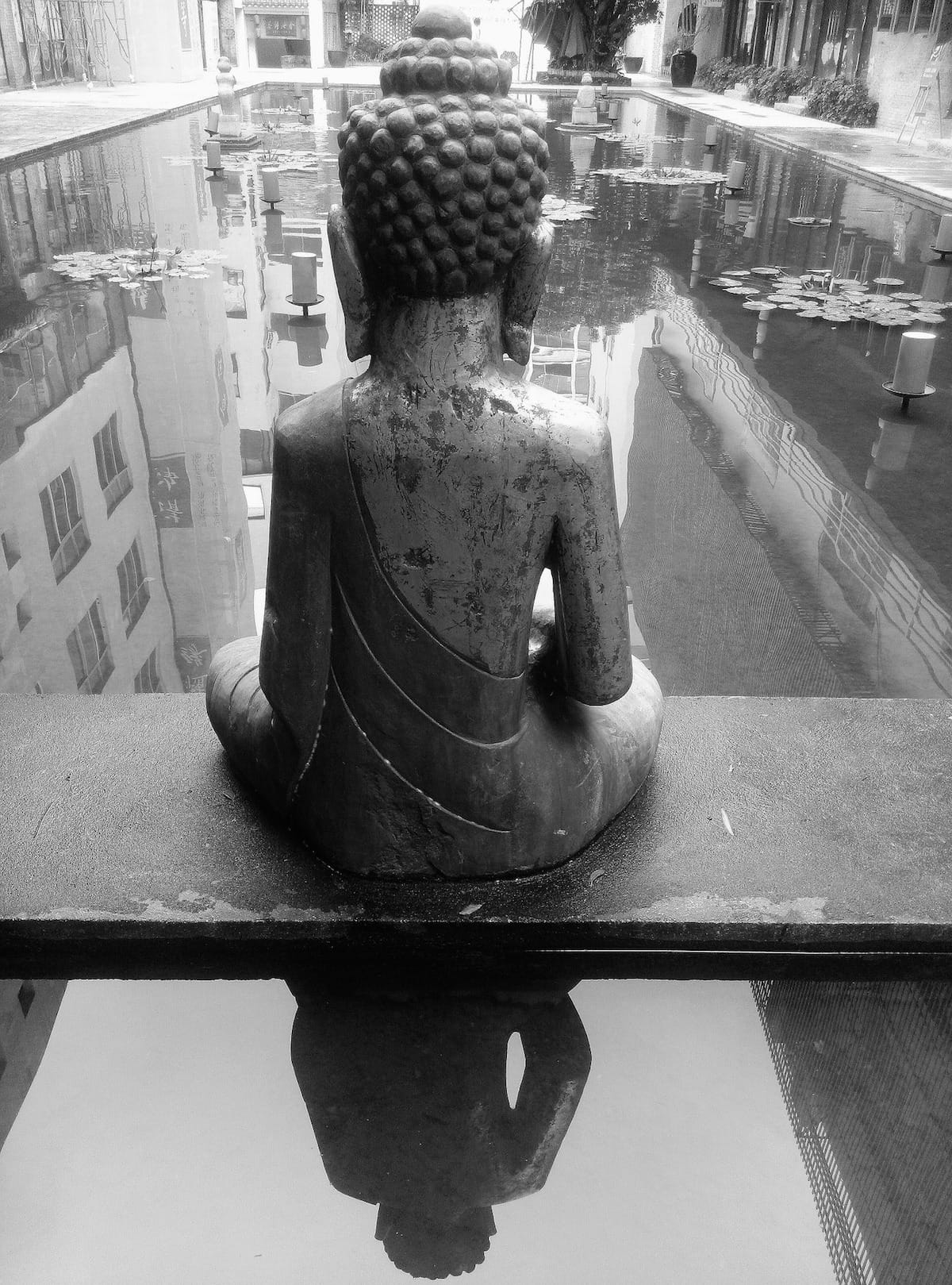 Note: In 2018, Sakyong Mipham Rinpoche became the subject of a number of allegations of sexual assault and misconduct and stepped back from the community he led, Shambhala. While Lion's Roar does not endorse him as a Buddhist teacher, we understand that some may want to access his past teachings in light of recent events, and so we are continuing to make this article from our archive of past issues available for those who wish to do so.
"It is said that our mind runs through our body, and that it rides the element of wind," says Sakyong Mipham Rinpoche, who recently ran his second marathon. "By harnessing this wind, our body is relaxed and our mind can handle whatever life offers.
According to the Buddhist teachings, the relationship between the mind and the body is like that of a traveler and the hotel he is staying in—temporary. We avoid becoming attached to a hotel room that we are staying in for a night. To orient ourselves in this direction, a traditional contemplation suggests that we meditate on the idea that our mind has been traveling endlessly throughout time and space, inhabiting various bodies, always moving on.
At the same time, we respect the body, because it provides a vehicle for our enlightenment. Our embodiment is a rare and precious situation. Without proper care and appreciation of this body, enlightenment becomes impossible. When we aren't paying attention to our body, we are not maintaining our vehicle, and it begins to atrophy. This has a direct impact on our mind. If we're ignoring our body, our mind has fewer and fewer possibilities to work with. A healthy body—and the ability to maintain it—demonstrates that we appreciate who we are and what we can do.
Joy is an experience of the mind, but it often begins with physical exhilaration. An ancient list names four causes for physical joy. These "four exhilarations" are opportunities to cultivate health and well-being. The first one is eating. Our body needs nutrition. The second cause is getting enough sleep. Without a good night's sleep, it's hard to function. Next is meditation. We might be sleeping well and eating well, but if we're not working with our mind, its weakness and wildness can sabotage our happiness. We're caught up in fear, anger and worry. The fourth joy is taking care. We may have slept well, eaten well and meditated, but we also need to bathe, moisturize, groom, stretch, move and take our medicine. Engaging in these four activities every day brings vitality to our lives.
Most of us spend a lot of time trying to achieve this balance of health and wholesomeness. We are constantly working to mix the ingredients in the right proportion. We sleep too much, and therefore our meditation is hazy; we eat too much and that affects our sleep; we exercise too much and forget about strengthening our mind. It's a continual juggling act, but when it's working, we feel good because our mind and body are in sync. Is this enlightenment? Probably not, but at least we have created a balanced and decent relationship between mind and body.
It is said that our mind runs through our body, and that it rides the element of wind. Wind and mind have a unique relationship, sometimes likened to the relationship between horse and rider. The rider is mind, and the horse is wind. Most of the time, the wind carries our consciousness through our body uncontrolled. The horse is wild, the mind its helpless passenger. Our experience of this free-for-all is discursiveness, inability to focus, spacing out, or moodiness. In one minute we are laughing; in the next, we're intensely worried.
To optimize the relationship between our mind and body, we must harness the wind. One aspect of meditation is learning how to strengthen and center our mind by learning how to breathe properly. We often regard meditation as a spiritual practice, purely a way to work with our mind. But in harnessing this wind, we are also working with our body. The result is joy and flexibility. We feel peaceful, in tune, and focused. Our body is relaxed. Our mind can handle whatever life offers.
Knowingly or not, people arrive at this union of mind and body through exercise and other physical activity. We hear of it as a "runner's high" or "being in the zone," but what is really happening is that we are engaging with the breath—oxygen—the most basic element of being alive. Consciously or accidentally, we have settled the wind. Our body is more pliable, and as a result we have more control over our mind.
Personally, I've always enjoyed the simplicity of physical exercise. With a more joyous body, my mind is able to relax. A little over a year ago, I began running. I was traveling a great deal of the time, teaching and studying, and running offered me an opportunity to get outside and breathe fresh air, wherever I happened to be.
Often beginning runners start hunching, taking shallower and shallower breaths, which only compounds their struggling. Aware of this possibility, I began to enjoy the basic discipline of working on my form and breathing deeply. In Tibetan, one of the words for meditation, gom, means "familiarity." In meditation, we're becoming familiar with our breathing or with a visualization. In running, I am becoming familiar with the breath while moving my arms and legs. People ask me if meditation helps my running. Of course it does. Since it stabilizes, clarifies and strengthens the mind, meditation helps everything we do. It always boosts our stamina and focus. And breathing feels good.
After I'd been running for a while, two of my running friends—both experienced marathoners—said that I was in good enough shape to run a marathon myself. It hadn't been that long since running for an hour had felt like a long time, but the principles of meditation were paying off. I was up to it.
Now I've completed two marathons. The responses to my doing such a thing have ranged from disbelief to delight. But I enjoy running, and it's keeping me healthy. It's been a pleasurable way to raise funds for the Kunchok Foundation, which helps rebuild monasteries and supports medical centers, orphanages and other charitable work for the Tibetan people. Some of my Tibetan friends had never heard of a marathon, but when they heard that it would bring benefit for Tibet, they supported and encouraged me.
As I ran the Big Sur marathon recently— considered one of the most beautiful and difficult—I felt relaxed and comfortable. I thought about all the miles I'd run to get to this point, through snow and rain, heat and cold. When the race was over, someone asked me who had won. I said, "I'm not trying to be corny, but everybody won." What's interesting about a marathon is that even though it is considered a race, most of the competition is with ourselves. We are rising to our own challenge.
What happens when we achieve a balance of mind and body? The mind is no longer using its energy to deal with the demands of an unhealthy or unattended body. It is freed from endless preoccupations with how to feel good. It feels good, and it can take that power and shine it on profound issues.
Thus it can generate compassion. Now the mind has the ability to really shine. It has the opportunity to tunnel in and liberate the wisdom, compassion and courage of which it is capable. These qualities reveal to us that we do not have to be constantly preoccupied with ourselves, that we can use our lives to help others. This is the true purpose of bringing mind and body together in the first place—no matter where we finish in the race.