In Strava's heat maps, the devotional movements of tired pilgrims become blazing symbols of sacred geography.
Back in January, the fitness app Strava caused a stir when it released a global heat map of its users' fitness activity. The heat maps, meant to illustrate popular running routes, inadvertently revealed the locations of secret US military bases. But Jennifer Rowe, a PhD candidate at the University of Queensland, noticed something else in the maps: the routes of pilgrims around sacred Buddhist sites.
Rowe's research focuses on the experience of Tibetans in Australia and the preservation of Tibetan culture. Many Tibetans with whom Rowe works express a strong desire to return to sacred sites in India, Nepal, and Tibet. So, she wondered if those sites might show up on Strava's heat maps.
Traditionally, Buddhists circumambulate (walk clockwise) around important sites to create a connection with and pay tribute to the site. Circumambulation is often practiced as a form of meditation, focusing on the endless cycle of rebirth and the eightfold path that leads to freedom from suffering. Circumambulation sites might include stupas (structures that represent the seated Buddha), shrines, and mountains.
Analyzing Strava's heat maps, Rowe found bright walking routes around many famed Buddhist pilgrimage sites: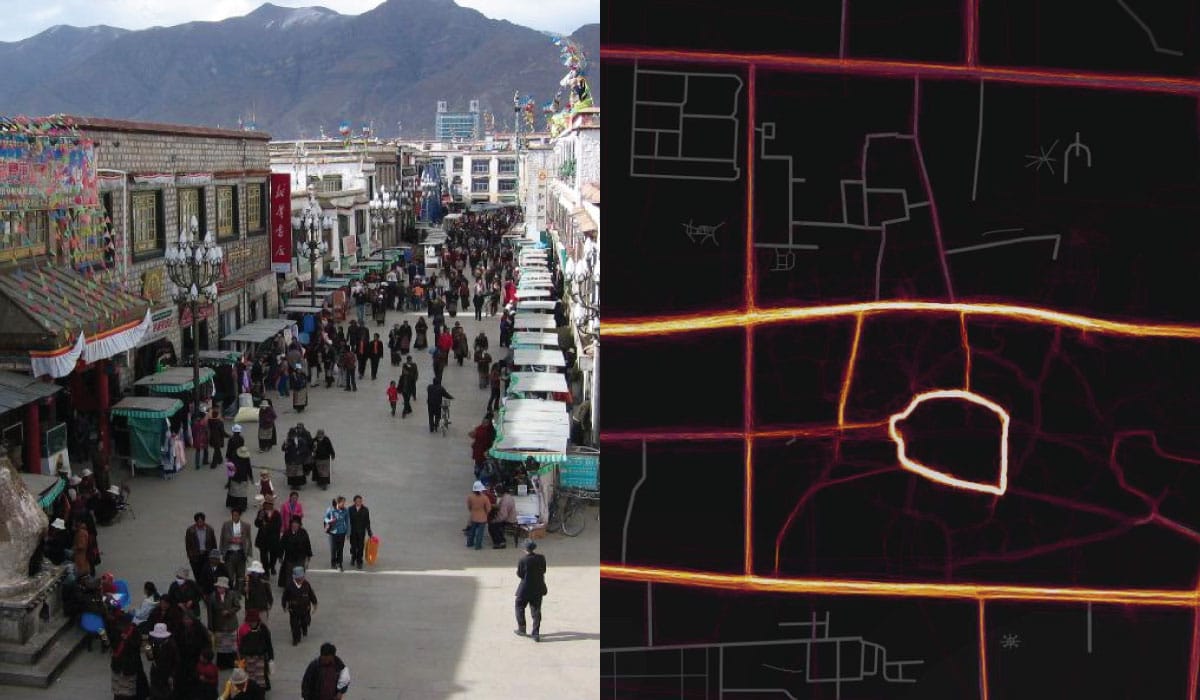 In Lhasa, Tibet, Buddhists circumambulate Jokhang Temple — generally regarded as the most important temple in Tibet — by walking about a kilometer along the narrow streets around the temple.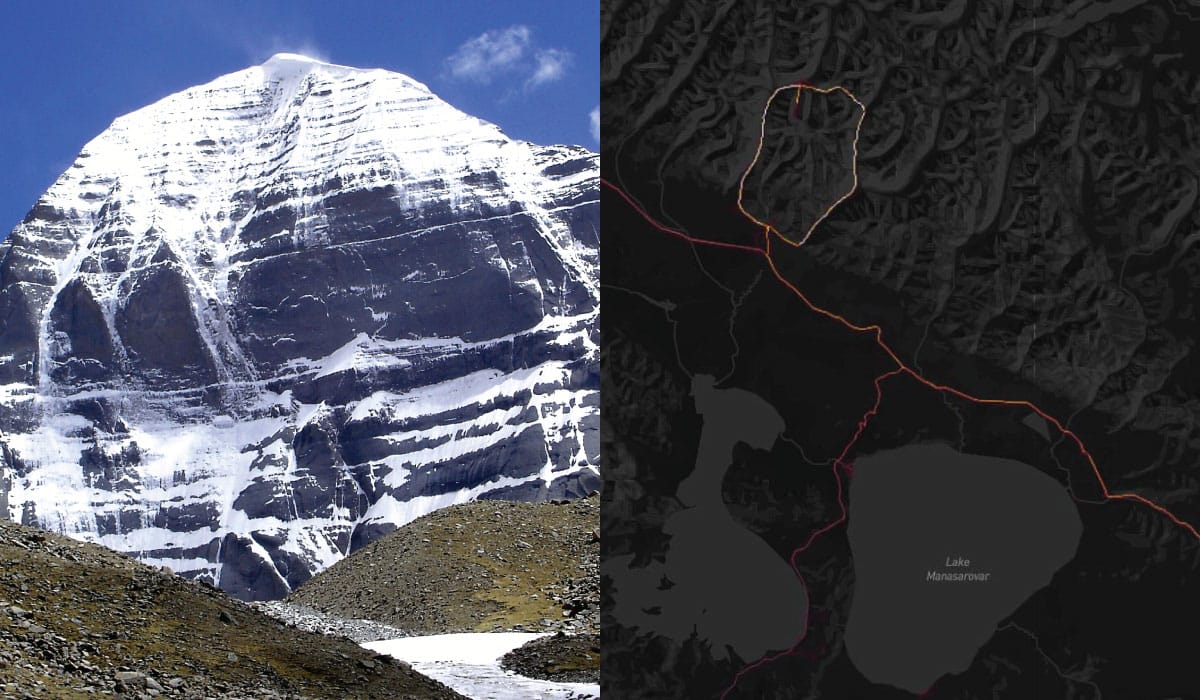 Mount Kailash, in Tibet, is a sacred, historically significant site for many Buddhists, featuring prominently in Buddhist mythology. Each year, thousands of Buddhists circumambulate the mountain, taking about fifteen hours.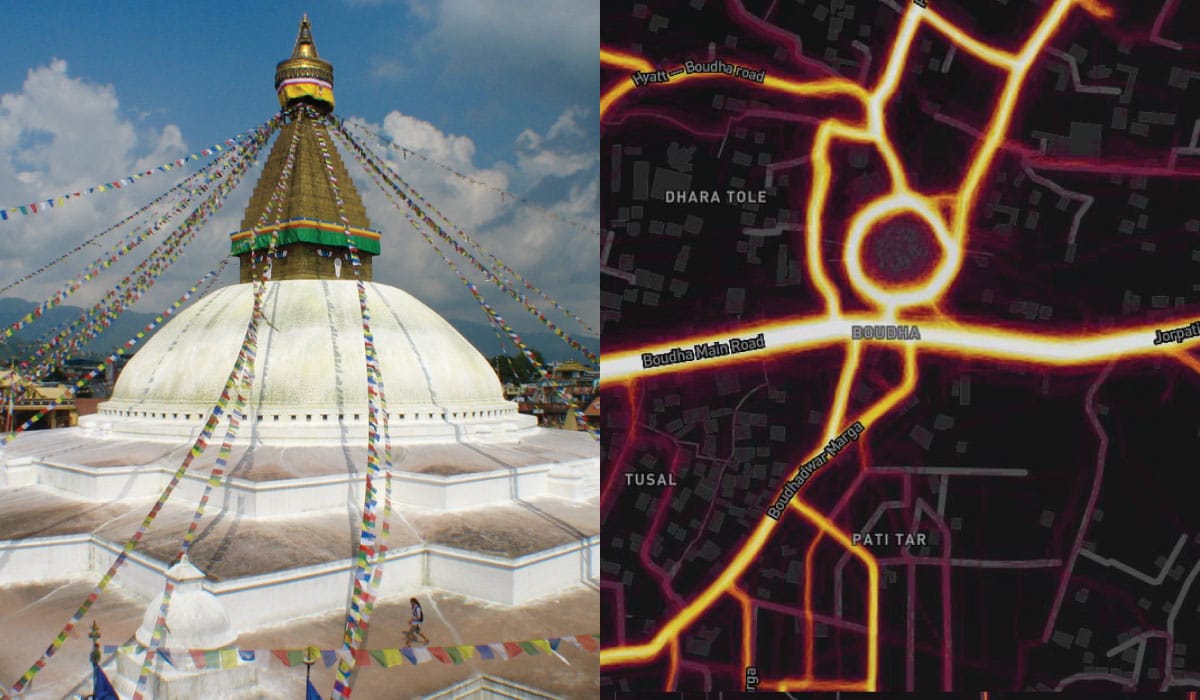 The Boudha Stupa in Kathmandu, Nepal is a World Heritage site, one of the largest stupas in the world, and one of the most popular tourist sites in Nepal. It is said to contain the remains of Kassapa Buddha, a mythical ancient Buddha.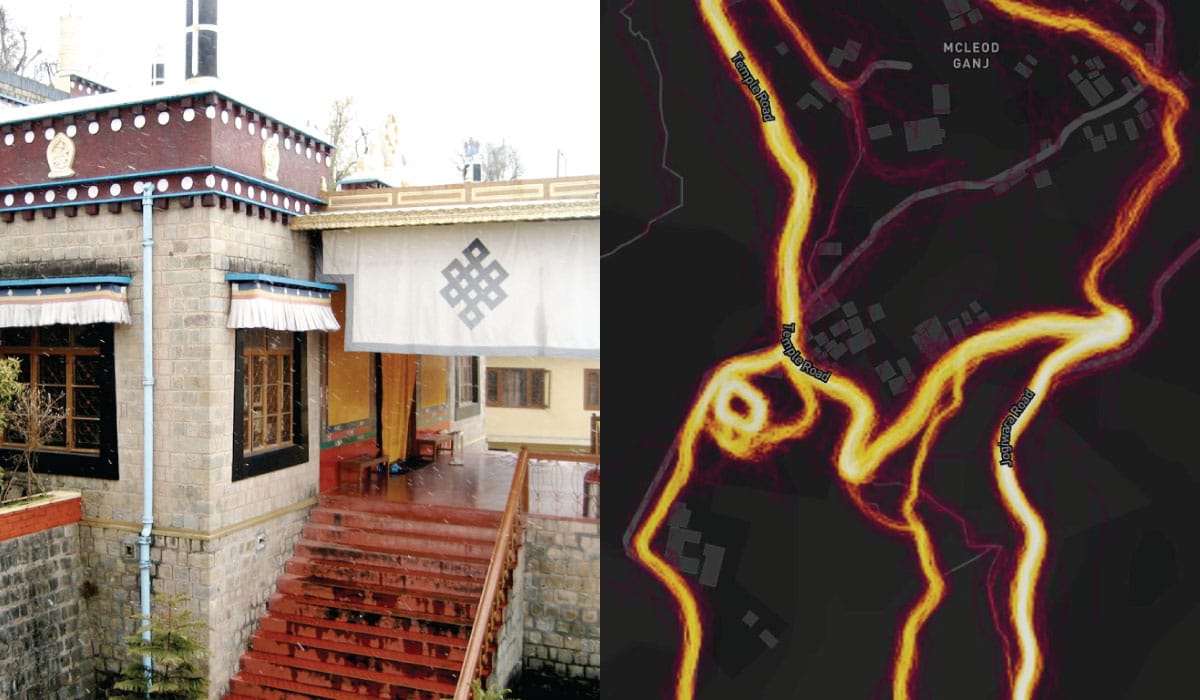 Namgyal Monastery, in Dharamsala, India, is the Dalai Lama's temple, and a popular tourist destination.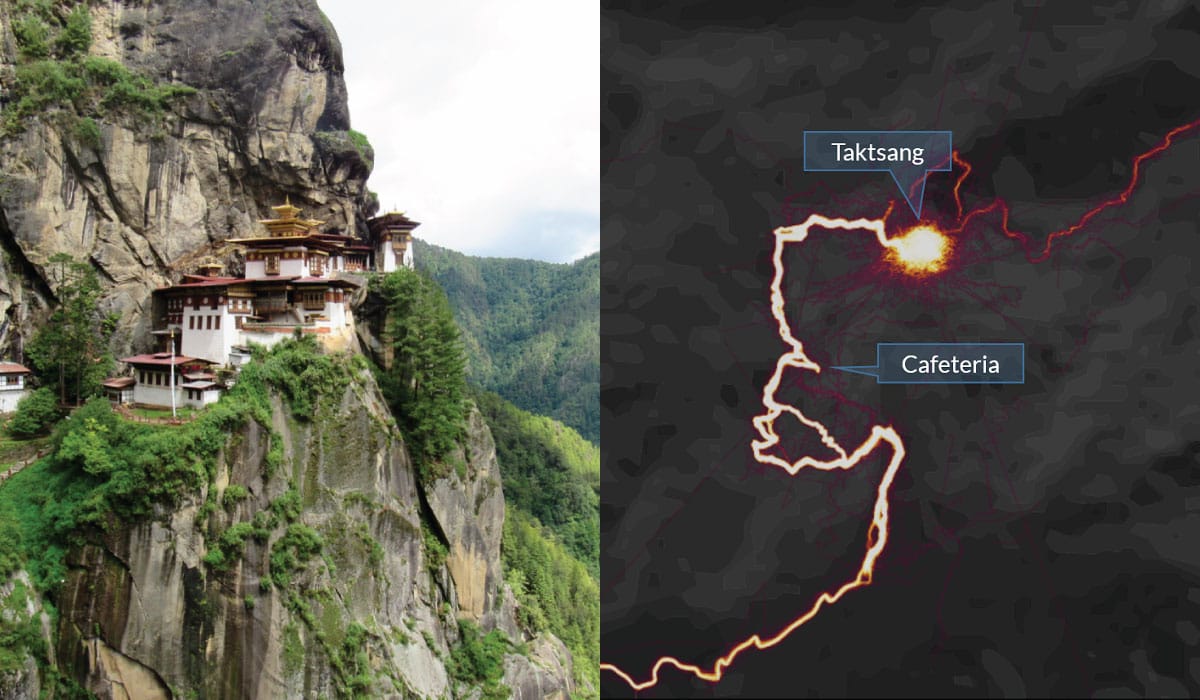 Taktsang is a sacred temple in Bhutan, where Padmasambhava is said to have gone into retreat. Taktsang is one of the country's most popular tourist sites. To get to the temple, tourists hike 2.6 miles each way, clambering up and down steep cliff sides.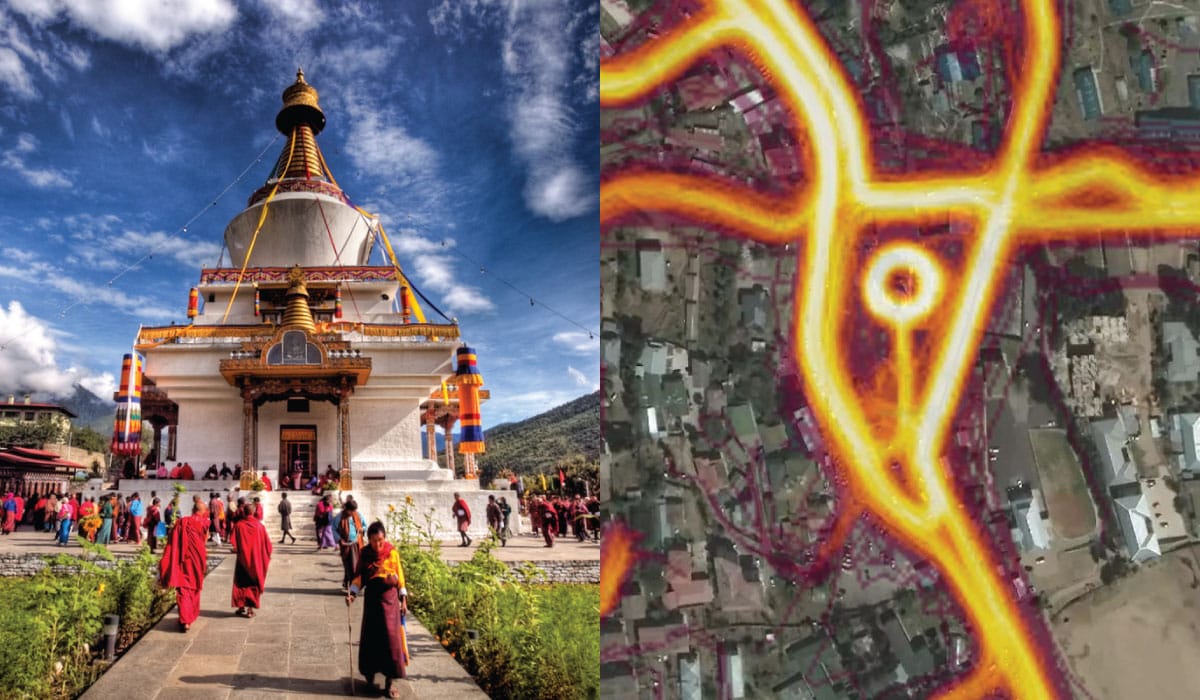 The Thimpu Chorten is a stupa in the capital of Bhutan, built in 1974 as a tribute to the third king of Bhutan, Jigme Dorji Wangchuck.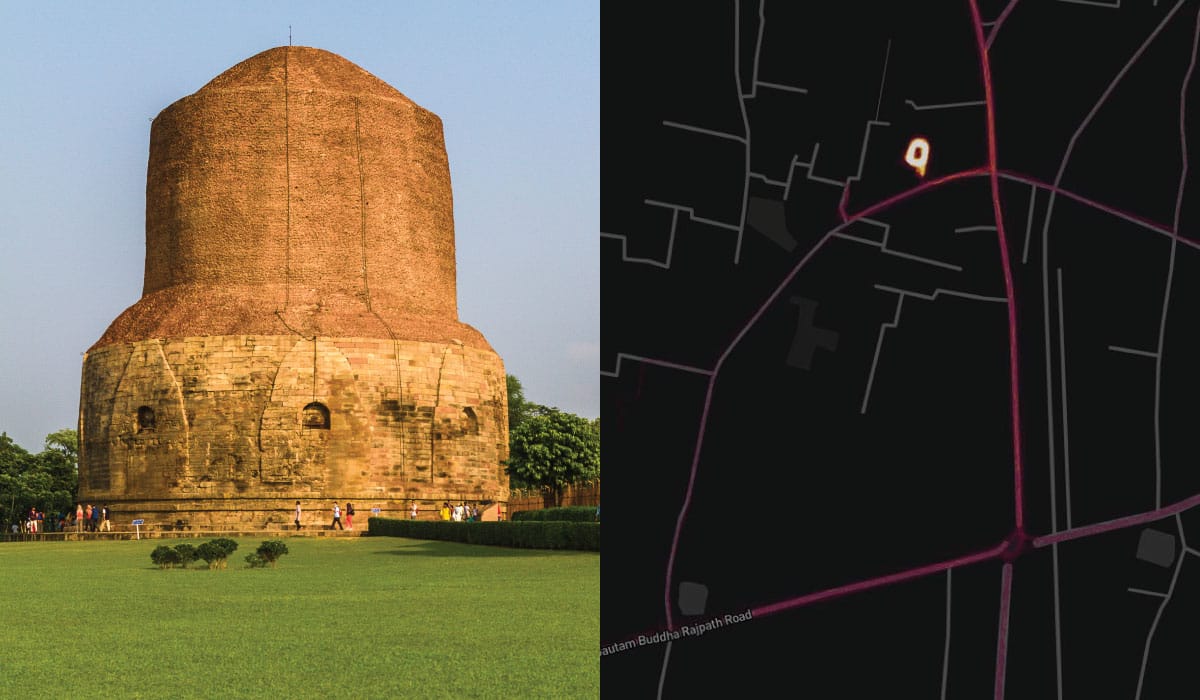 Sarnath, India, is where the Buddha is said to have given his first teachings and is a major pilgrimage site for Buddhists. The massive Dhamek Stupa at Sarnath is said to mark the spot where the Buddha spoke.