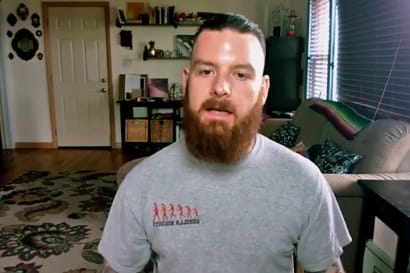 I've covered lots of Buddhist-influenced heavy music here, but Senses Fail really does seem to be a band apart. There's no doubt that many of these songs are sonically aggressive, but what's being so passionately addressed in the lyrics are unabashed appreciations of and exhortation toward ideas like openness, love, connecting with others, and breaking free from unhealthy patterns of behavior. Singer/lyricist Buddy Nielsen has now addressed each of the songs from the bands's new LP, Pull The Thorns From Your Heart, in a new album stream, where each track is followed by a commentary. (Click here to read Nielsen's recent Lion's Roar interview, in which he addresses his Buddhist practice and how it's helped him come to terms with issues of sexual identity, addiction, and trauma.)
Some quotes from the track-by-track commentary:
On "The Three Marks of Existence"
"This song kind of sets the tone for what I want this record to be about, which is, opening up. How does one open up? What is the process of opening up? […] How do we change? By having some courage, and by being supported." (Read about Buddhism's "three marks of existence" here.)
On "The Courage of an Open Heart"
"I wanna live my life with an open heart that's completely not pushing away anything. …What I'm trying to do with a lot of these songs is set some intention for myself… One of my intentions is to love more fully." He then reads a quote often attributed to the Buddha (though not quite correctly, as Bodhipaksa notes on his great "Fake Buddhist Quotes" blog): "You can search throughout the entire universe for someone who is more deserving of your love and affection than you are yourself, and that person's not to be found anywhere. You, yourself, as much as anyone in the entire universe deserve your love and affection."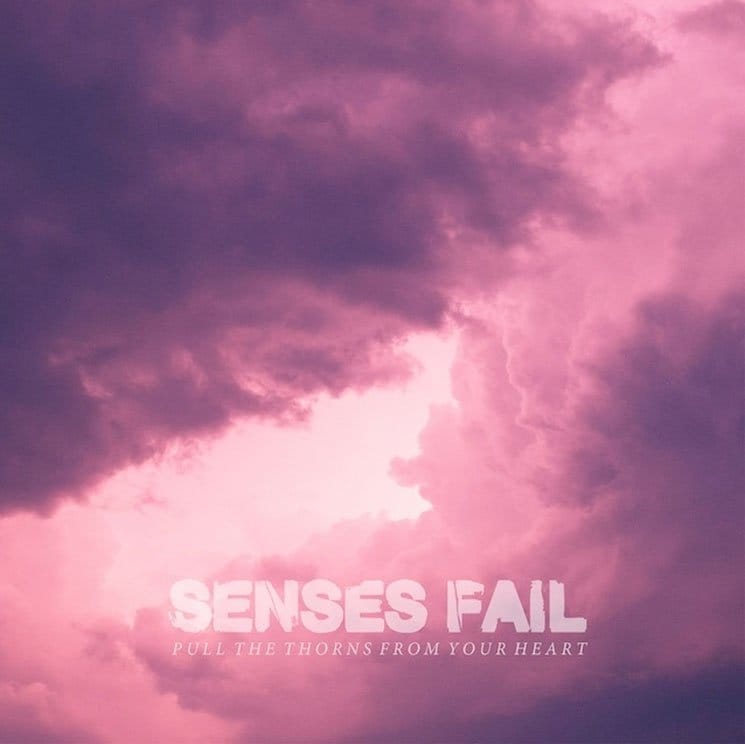 Senses Fail's Pull the Thorns From Your Heart will be released on June 30.
On "Take Refuge"
"When you take refuge in Buddhism [which Nielsen has], you take refuge in something called the Three Jewels. And they are the Buddha — not to take refuge in the Buddha as a human being, but or as a mystical figure but in the fact that he was able to awaken from delusion and find peace; the dharma — the teachings of the Buddha; and the sangha, or community, or group of meditators." He explains that the song is to him about taking refuge "in that process," and "abstaining from drinking" and "really making a commitment to not cause harm."
On "Dying Words"
This song, Nielsen says, is concerned with Buddhist reflections on death (Maranasati), and references what are considered to be the last words of the Buddha: "Be a lamp unto yourself."
On "We Are All Returning Home"
This song is about "the Brahmaviharas, or heavenly abodes, the cultivation of loving-kindness, compassion, joy, and equanimity."
This is all just a sample of what Nielsen has to say, which also includes notes about the composition and recording of the songs. Check out the full LP stream, with commentary, here.
Also see Nielsen's recent Lion's Roar interview, in which he talks about his dharma practice with the Against the Stream community and how it's helped him.
THANK YOU FOR READING LION'S ROAR. CAN WE ASK FOR YOUR HELP?
At Lion's Roar, our mission is to communicate Buddhist wisdom in today's world. The connections we share with you — our readers — are what drive us to fulfill this mission.

Today, we're asking you to make a further connection with Lion's Roar. Can you help us with a donation today?
As an independent nonprofit committed to sharing Buddhist wisdom in all its diversity and breadth, Lion's Roar depends on the support of readers like you. If you have felt the benefit of Buddhist practice and wisdom in your own life, please support our work so that many others can benefit, too.

Please donate today — your support makes all the difference.

Lion's Roar is a registered charity in the US and Canada. All US & Canadian donations are tax deductible to the full extent allowed by law.