Hillary Clinton was in Laos this week on an official visit, the first time a U.S. secretary of state has visited the country since 1955. Meeting with Laotian officials, Clinton is focusing on developing economic ties with the communist country and the legacy of the Vietnam War.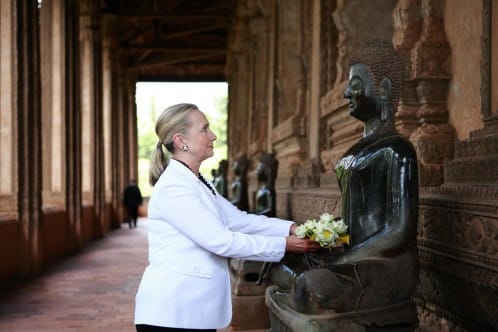 From the U.S. Embassy in Vientiane's Facebook page comes the above photo of Clinton offering lotus flowers to a Buddha statue at the Ho Phra Keo temple in Vientiane.
Clinton then traveled to Cambodia for a regional security meeting, where she encouraged Chinese Foreign Minister Yang Jiechi to engage in dialogue with His Holiness the Dalai Lama.