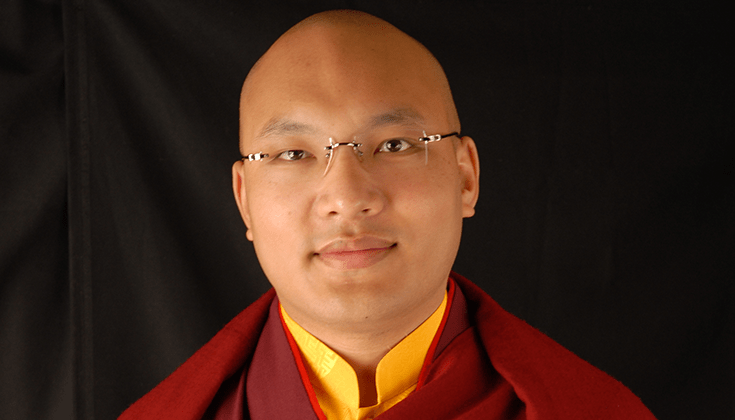 His Holiness the 17th Karmapa, Ogyen Trinley Dorje. Photo by
Tashi
.
The Karma Kagyu Association of Canada is now hosting information about a tour of Canada, his first, being undertaken by His Holiness the 17th Karmapa, Ogyen Trinley Dorje:
This visit, to last nearly a month, will begin in Toronto, proceeding to Calgary and reach Vancouver as its final Canadian destination in mid-June. Activities planned during His Holiness' visit in Vancouver include: a Chenrezig empowerment, Akshobhya teachings and empowerment, and a panel discussion on our environment and social inequality.
The Toronto event, a conference on "Mindfulness and Environmental Responsibility," will take place on May 31. His Holiness will remain in Toronto for further events there though June 4. Next, he will appear in Calgary on June 14, followed by events in Vancouver on June 18, 21, and 23-24.
View the whole schedule here.