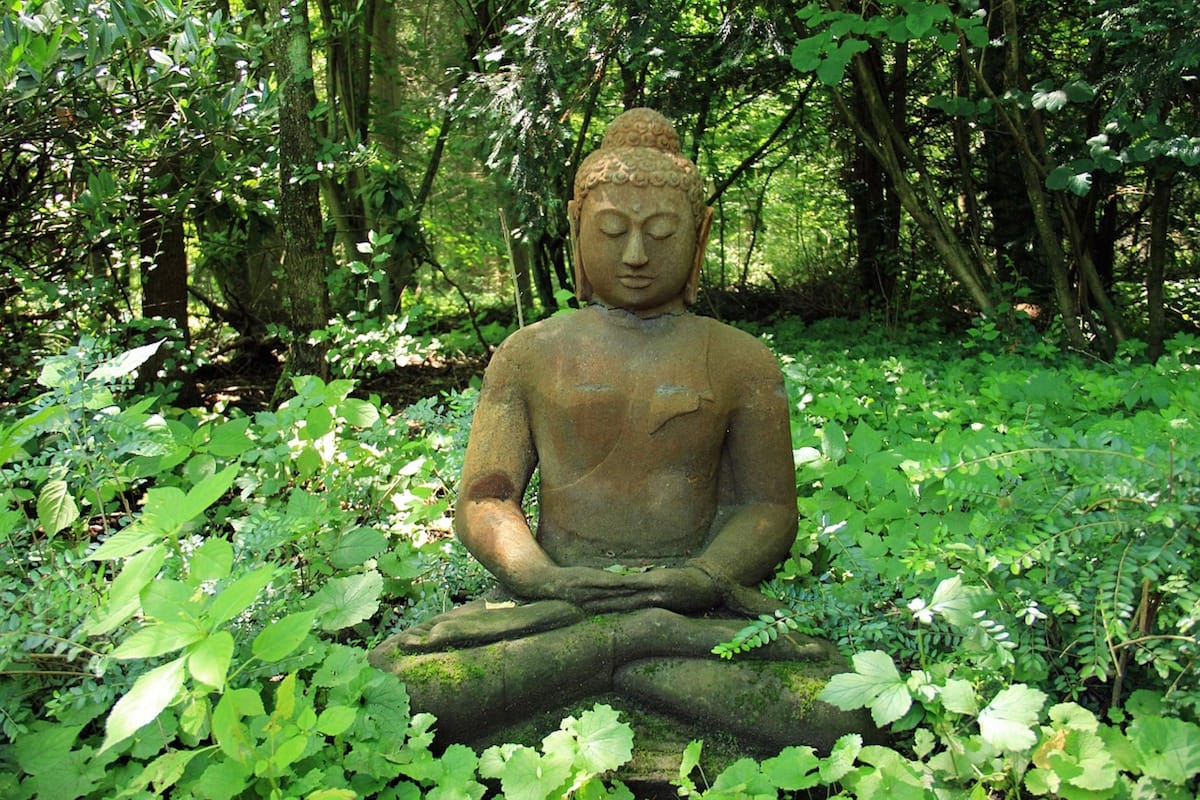 Note: In 2018, Sakyong Mipham Rinpoche became the subject of a number of allegations of sexual assault and misconduct and stepped back from the community he led, Shambhala. While Lion's Roar does not endorse him as a Buddhist teacher, we understand that some may want to access his past teachings in light of recent events, and so we are continuing to make this article from our archive of past issues available for those who wish to do so.
When we study the Buddhist dharma, we are not supposed to blindly accept what we are told. Instead, we should study our experience. It's not easy to believe the truth, even if we have heard it many times, even if we want to believe it. We have to look at our own experience and discover the truth of the teachings there. Discussions about dharma have been going on for thousands of years. To find our way, it helps to go slowly and see how it works.
One of the fundamental Buddhist teachings is that all sentient beings suffer. There are lots of reasons for this and logics for how to understand the reasons. But the main avenue for understanding this truth is to look at our own experience.
This suffering we are talking about has many qualities and facets. Suffering is complicated. Why do we suffer? We have to look deeper in order to understand. We have to understand how the whole thing came about. How do we begin to understand that? We meditate on it. By meditating and contemplating, we can begin to unravel the source of our suffering. Otherwise, we sit and suffer in ignorance, not knowing what is going on and how we perpetuate our own and others' suffering.
Impermanence
One cause of suffering is trying to deny the truth of impermanence. Understanding impermanence is truly understanding causes and conditions. We are mistaken if we think that because someone we know dies and we can accept the loss, we understand impermanence. It is not that simple.
According to Buddhism, all conditioned things are impermanent. What does "conditioned" mean? Everything that occurs is conditioned. All actions are conditioned, or tainted, by causes. Particular causes and conditions come together to create something.
We ourselves are conditioned. Everything in our life is impermanent, from physical possessions to plans about the future. Every moment of our experience is impermanent. There is nothing solid about any experience we have. However, we feel that we are solid and permanent and that definite events occur in our lives. We try to hang on to these moments of experience, but they are like sand running through our fingers.
When we slow our mind down until it is steady enough to settle on these truths, they can begin to sink in. The mind tries to create a sense of permanence for itself all the time, but if we reach a more subtle level of watching the mind, we see how causes and conditions come together to give us the illusion of our own permanence.
Even our current thoughts are based on causes and conditions. We can contemplate this notion by trying to come up with something we know that is not caused and conditioned. We won't be able to. But we can slow down enough to simply notice what is going on. We can examine our own experience this way and discover how, through creating and believing in a self that is permanent, we cause suffering.
Making the Self Real
The notion of suffering at this level is straightforward: it is not being content. Whether we experience physical or emotional discomfort, our mind is not at ease. Because our world is constantly coming together and falling apart, we are always trying to pull one over on ourselves by imagining that we are in a permanent situation. We are always trying to make things real. Our problem is that we don't really understand what is going on: this seemingly solid world is volatile by nature. Our suffering comes from not understanding or acknowledging that this is the nature of the self.
The fact is that when we examine the issue, we actually have a hard time finding a self in anything, anyone, or any situation. Say, for example, we contemplate Karme Choling meditation center in Vermont. We have a definite sense of what it is. But where is the "self" of Karme Choling? Is it in the meditation hall? Is it in the trees? Is it in the dining room or the hallways or the front office? When we examine and contemplate, we can't really find the self, the thing that is Karme Choling. In the same way it is hard to find a self, a thing or entity, that is "me." We are made up of a lot of constantly shifting pieces, really, but we desperately try to think of them as one being, myself.
Birth, Aging, Death
As soon as we are born we begin to age. We suffer the whole way along, not only when we get old. When we are babies we are helpless, then we have the pain of growing up, the pain of adolescence, finding our way. We come together, grow, and decompose. We get sick along the way, and then we die. But we are always trying to maintain ourselves. We try to avoid getting sick; we are terrified of death, even if we prepare ourselves for it. In death, everything we have tried to gather about ourselves dissolves completely. All our life we have maintained this body, and when we die the experience of loss is far beyond what we can imagine.
So I'm suggesting that it is helpful to understand that at every moment our mind, thoughts, and body are changing. They are uneasy and unstable and this feels uncomfortable and dangerous. It feels so dangerous and threatening that we want to force our existence to be solid. But in our attempts to deny the truth, we can't deny a certain agitation, a certain knowledge that we are kidding ourselves sneaks through. We are trying to have a good time, trying to enjoy birth, aging and death, but pleasure just keeps turning into pain. The first step toward relating to that pain is to recognize how we do all this. The next step, of course, is to try to stop.