Sylvia Boorstein offers advice to a parent who is disappointed in their adult children.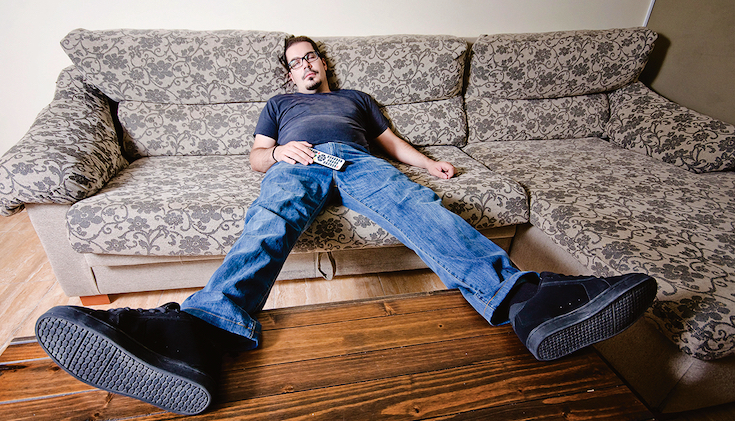 Question: I love my grown-up children, but the truth is I'm disappointed in them. How can I come to terms with the fact that they're not leading the lives I'd hoped for them?
Answer: We have hopes and fears about our children's lives because we want the best for them—and because what they accomplish, or don't, affects how we feel about ourselves as parents.
I recall the things I said to my newborns: "How beautiful you are! What lovely fingers! Maybe you'll be a great pianist," and, "You're twenty-one inches long! Maybe you'll be a great basketball player!" When I ask mothers whether they also talk to their newborns, they say, "Of course!" It's a way of saying, "I love you! I want the best for you."
I felt proud of my children when they accomplished something new: "Wow! You walked by yourself!" or "You got an A in spelling!" But when the reports were less positive, like "He doesn't do his homework," I thought, "It's my fault. I should've been on top of this."
As my children, and now grandchildren, have matured, their talents and challenges have become clearer. Now my expectations are more realistically aligned with their capacities. Even so, I'm still dismayed when they're struggling and pleased when they're succeeding. Pride and chagrin seem to be built into the parent–child relationship. (Perhaps there's some evolutionary/biological foundation for that.)
The Dalai Lama says that rejoicing in the success of others is the wisest course. That's been complicated for me when letters from my college classmates describe how one of their children has gotten a Fulbright scholarship or been elected mayor. I've thought, "I wish I had that kind of parental pride." But eventually I think, "How lovely these people are doing such wonderful things and that my friends are proud." When I think that, I feel better.
I've been teaching the third noble truth this way: "Peace is possible when the mind is free of delusive expectations." When I remember that everyone and everything evolves uniquely as a result of myriad circumstances, disappointment loses its confusing grip on my mind. I'm able to think, "Most of all, I want my children and grandchildren to be healthy and happy."
Thank you for reading Lion
'

s Roar. Now can we ask for your help?

Lion's Roar is a nonprofit. Our mission is to share the wisdom of the Buddha's teachings—to inspire, comfort, support, and enlighten readers around the world. Our aspiration is to keep LionsRoar.com available to everyone, providing a supportive, inspiring Buddhist community that anyone can access, from curious beginners to committed meditators. Do you share our aspiration? We can't do this without your help.

Lion's Roar reaches more readers like you than ever before. Unfortunately, advertising and other revenues are falling for print and online media. We know we have something deeply precious to share with the world, and we want to continue this important work. Can you help support our efforts now?

Lion's Roar is independent, unbiased, not-for-profit, and supported by readers like you. Please donate today and help the lion's roar echo for readers around the world.