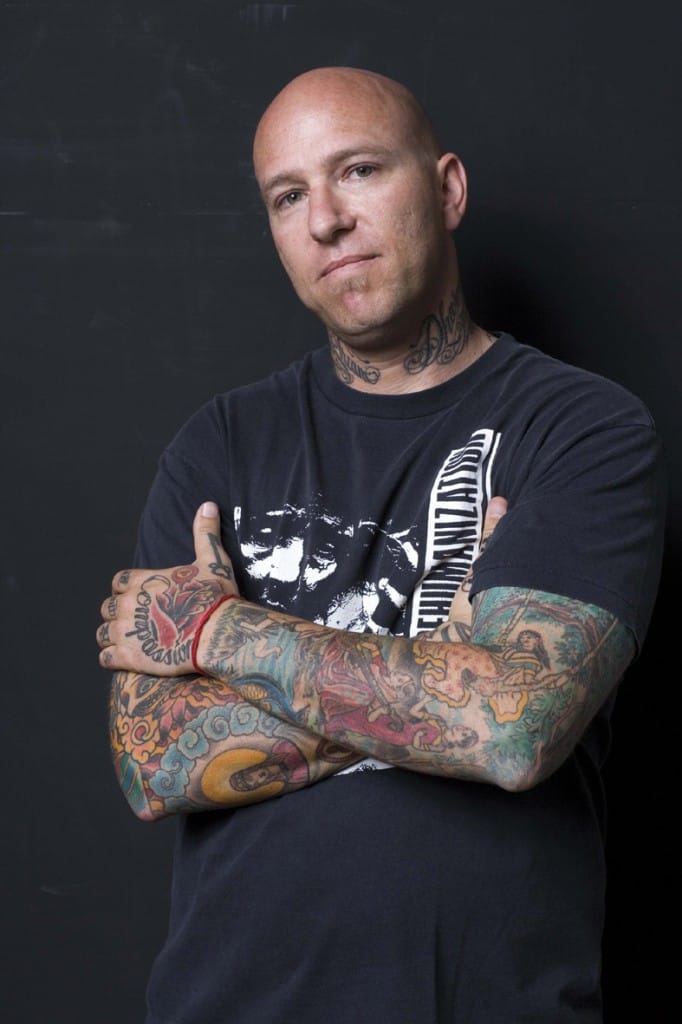 Note: In 2018, allegations of sexual misconduct against Noah Levine led to the dissolution of the organization he founded, Against the Stream Meditation Society (ATS). The publication of this article on LionsRoar.com does not constitute an endorsement of Noah Levine as a teacher.
For positive change to take place in this world, our spiritual practice has to be so much more than just getting our ass on the meditation cushion for some part of each day. Perhaps we dedicate an hour or two to formal meditation daily, but we are still left with the rest of the day. This is where our actions, words, and livelihood all become integral aspects of our spiritual practice. Meditation is a necessity for creating positive change, but we are not meditating merely to get good at meditation, or to have pleasant spiritual experiences. We are, as Gandhi put it, trying to "be the change we wish to see in the world."
We live in a very different culture, a much more global world, from the one that existed at the time of the Buddha. Naturally, the problems are different and on a different scale than the ones the Buddha faced in ancient India, but as a Buddhist, I take his life's path and example to heart and find it directly applicable on our streets and in our communities today.
The Buddha spent seven years meditating on the causes of suffering, and through his own effort he experienced the end of suffering. He spent the rest of his life teaching others how to end suffering through wise understanding, intentions, actions, speech, livelihood, effort, mindfulness, and concentration. He consistently spoke out against war and all forms of violence. He was an ally to the poor and oppressed as well as a council to the rich and powerful. He acted locally on the issues of his time. He addressed sexism, racism, and war in his society and was a local activist as well as a spiritual teacher. The Buddha founded a community, a sangha in Buddhist terms, of ethical behavior, spiritual practice, and political engagement that eventually led to a radical shift in Indian thought and action. He changed the world then and now.
The point of spiritual practice is both to have a meaningful and fulfilling life of ease and well-being and to utilize our life's energy to bring about positive change in the world. The Buddhist intention was not to live one's whole life in silence on a meditation cushion. It was to bring the wisdom and compassion that develops in formal spiritual practice into our relationships with each other and into all aspects of our lives. The formal practice period teaches us many valuable things, but we must continue to, as the Buddha suggested, "strive forth with diligence." This is where the rubber hits the road. With the mind fine-tuned through meditative training, we continue forward in the outer revolution of meeting ignorance with understanding and hatred with compassion. The understanding and compassion that develops through meditation's natural response is wise action—taking the practice to the streets, serving the needy, protecting the oppressed, and educating the masses in the universal truths of kindness, generosity, and forgiveness.
Can you help us at a critical time?

COVID-19 has brought tremendous suffering, uncertainty, fear, and strain to the world.
Our sincere wish is that these Buddhist teachings, guided practices, and stories can be a balm in these difficult times. Over the past month, over 400,000 readers like you have visited our site, reading almost a million pages and streaming over 120,000 hours of video teachings. We want to provide even more Buddhist wisdom but our resources are strained. Can you help us?
No one is free from the pandemic's impact, including Lion's Roar. We rely significantly on advertising and newsstand sales to support our work — both of which have dropped precipitously this year. Can you lend your support to Lion's Roar at this critical time?