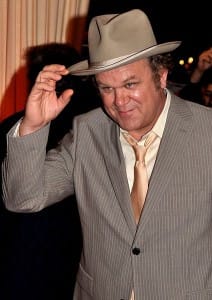 Oscar and Tony-nominated Actor John C. Reilly — you know him from an impressively long list of films including Magnolia, Boogie Nights, Gangs of New York, Cedar Rapids, and on and on — has been selected to direct Buddha: Triumph in the Life of the Great Sage, written and performed by Evan Brenner at LA's Bootleg Theater. The drama — a reenactment of the life of the Buddha — is set for February 3 to 25, 2012. The play is based on Buddhist texts.
While discussing his play, Brenner said, "I became deeply engaged in the sutras, which are really quite dramatic and work really well just as a story. And so I had a eureka moment: What if I did the Buddha as a one-man play — in his own words, taken directly from the sutras?" 
The show will run Fridays and Saturdays at 7:30 PM Pacific Time at the Bootleg Theater in Los Angeles this February 5 to 25. Tickets are $30 USD. The Bootleg Theater is located at 2220 Beverly Blvd, Los Angeles, CA 90057.
Learn more about the play via this video:
(Photo via Wikimedia Commons by Georges Biard. Attribution-ShareAlike 3.0 Unported.)