John E. Stapleton Driver, one of the first Westerners to form a relationship with the Tibetan Buddhist lamas fleeing the Chinese occupation of their homeland, passed away May 28 in England at age 83.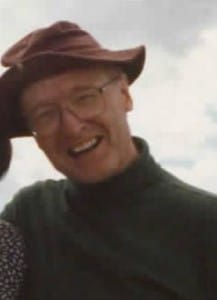 According to a biography posted to the Facebook page of Dilgo Khyentse Fellowship – Shechen, Driver was a gifted linguist who taught himself Tibetan at an early age. Studies in Classical Chinese at Oxford sparked an interest in Tibetan and Sanskrit, and especially in the Buddhist teachings preserved in those languages. Doctoral field research in India, focused on the Guhyagarbha Tantra, led him to Kalimpong in the mid-1950s and encounters with some of the most respected Tibetan lamas of the twentieth century: Jamyang Khyentse Chokyi Lodro, the Fourth Dodrupchen Rinpoche, and especially Dilgo Khyentse Rinpoche.
In addition, "[Driver] was instrumental," the biography states, "with Freda Bedi, in getting a scholarship to Oxford for Trungpa Rinpoche and continued to help him with his studies in England."
While working for the London Stock Exchange, Driver continued translation work of seminal literature about Tibetan civilization and deepened his relationship with Dilgo Khyentse Rinpoche. See the full announcement here.