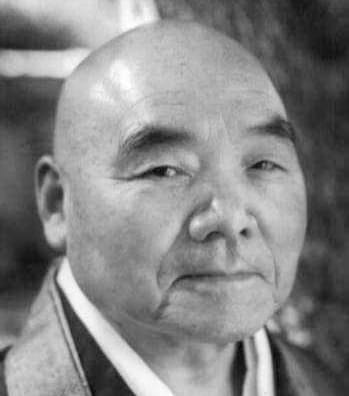 It is with a heavy heart that we inform you that Joshu Sasaki Roshi passed away at 4:25 p.m. [Sunday] afternoon at Cedars Sinai Hospital in Los Angeles. We will update you soon with funeral arrangements.
Born in Japan in 1907, Sasaki would study and practice Zen Buddhism there until he left for America in 1962. In 1963 the Rinzai Zen Dojo Association, of which he was a founding member, was formed. This would soon become known as Rinzai-ji, Inc., and its first property, Cimarron Zen Center in Los Angeles, would become known as Rinzai-ji. Mount Baldy Zen Center in Los Angeles, where most of Rinzai-ji's students have done their training, would form in 1970 and become Sasaki Roshi's home.
In recent years, the Rinzai-ji community was fractured by numerous allegations toward Sasaki of sexual impropriety.
Click here to read Rinzai-Ji's full biography of Sasaki Roshi.
THANK YOU FOR READING LION'S ROAR. CAN WE ASK FOR YOUR HELP?
At Lion's Roar, our mission is to communicate Buddhist wisdom in today's world. The connections we share with you — our readers — are what drive us to fulfill this mission.

Today, we're asking you to make a further connection with Lion's Roar. Can you help us with a donation today?
As an independent nonprofit committed to sharing Buddhist wisdom in all its diversity and breadth, Lion's Roar depends on the support of readers like you. If you have felt the benefit of Buddhist practice and wisdom in your own life, please support our work so that many others can benefit, too.

Please donate today — your support makes all the difference.

Lion's Roar is a registered charity in the US and Canada. All US & Canadian donations are tax deductible to the full extent allowed by law.