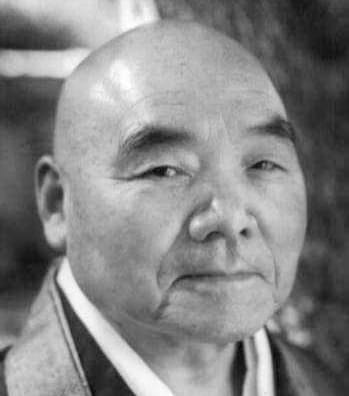 It is with a heavy heart that we inform you that Joshu Sasaki Roshi passed away at 4:25 p.m. [Sunday] afternoon at Cedars Sinai Hospital in Los Angeles. We will update you soon with funeral arrangements.
Born in Japan in 1907, Sasaki would study and practice Zen Buddhism there until he left for America in 1962. In 1963 the Rinzai Zen Dojo Association, of which he was a founding member, was formed. This would soon become known as Rinzai-ji, Inc., and its first property, Cimarron Zen Center in Los Angeles, would become known as Rinzai-ji. Mount Baldy Zen Center in Los Angeles, where most of Rinzai-ji's students have done their training, would form in 1970 and become Sasaki Roshi's home.
In recent years, the Rinzai-ji community was fractured by numerous allegations toward Sasaki of sexual impropriety.
Click here to read Rinzai-Ji's full biography of Sasaki Roshi.