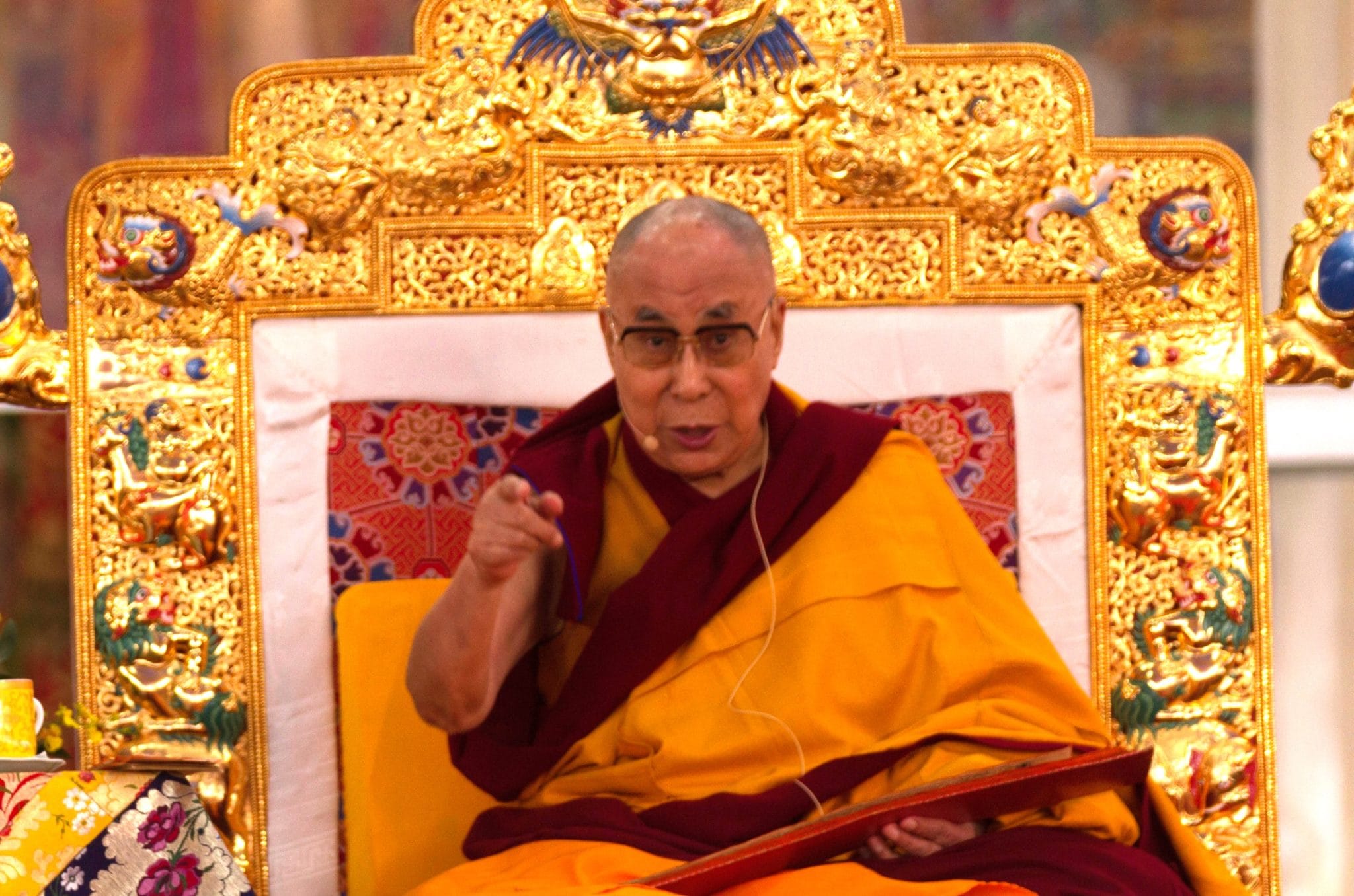 His Holiness the Dalai Lama at the Kalachakra Empowerment, Bodhgaya, India, 2017. Photo by Gordon Eaton.
The Grand Kalachakra Empowerment, as given by His Holiness the Dalai Lama, is now underway. This is the fourth time the Dalai Lama has performed it in Bodhgaya, with preliminary rituals beginning on January 2. The main Kalachakra empowerment will take place from January 10-14.
Though the Kalachakra ritual has been called "illegal" by China, it is well attended, with about 100,000 present. Among the attendees is Holiness the 17th Karmapa Ogyen Trinley Dorje, whose Office of Administration is supporting the event in numerous ways, including providing some 4,000 participants with "three meals per day and accommodation free of charge at the large Kagyu Monlam facility near Tergar Monastery."
His Holiness Karmapa will follow the Kalachakra program with the annual Karma Kagyu Monks' Winter Debate (Jan 16-Feb 4) and the fourth Kagyu Monlam Animal Camp (Jan 19-26), "which provides free veterinary care for animals in the Bodhgaya area as well as an anti-rabies and sterilization program for street dogs," as well as the International Kagyu Monlam Chenmo prayer assembly for peace and well-being in the world (Feb 13-19), and the Arya Kshema Winter Dharma Gathering for Karma Kagyu Nuns (March 6-19), which "aims to empower Karma Kagyu nuns by extending their education and raising their achievement in Buddhist philosophy and debate."
The Dalai Lama's schedule for after the Kalachakra empowerment has not yet been posted on DalaiLama.com.