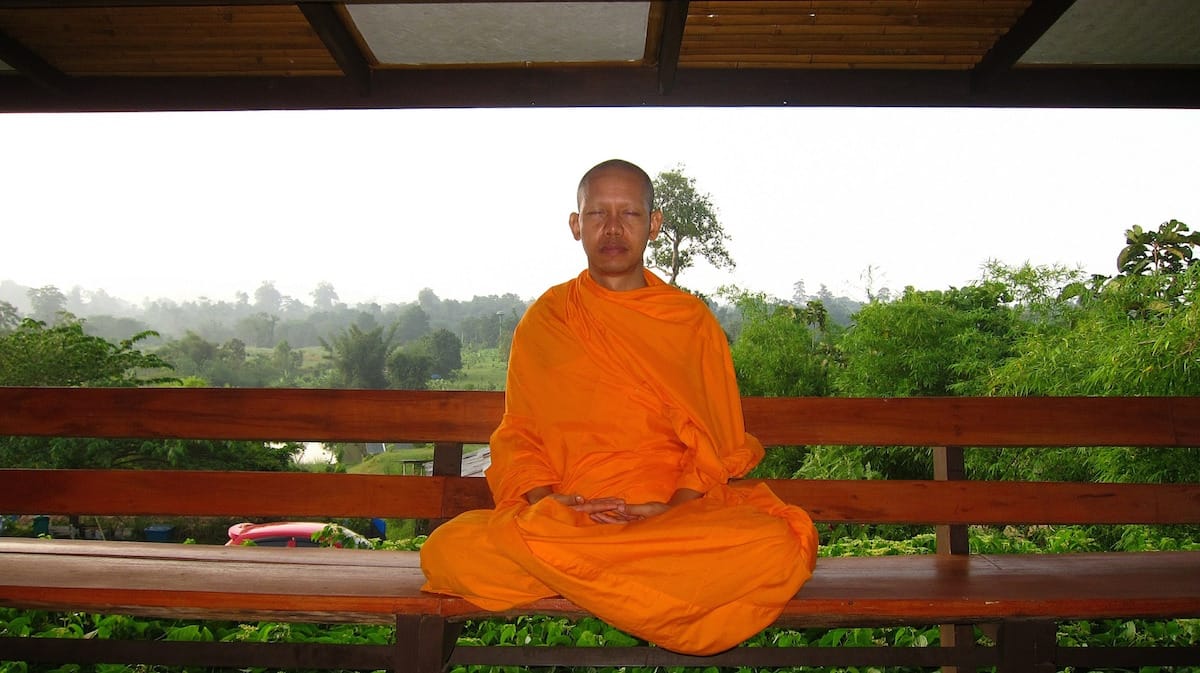 Once after I wrote something high-minded about how all of us are already "good enough," someone sent me this urgent question: "Tell me! How do I realize that I am good enough? I need instruction!"
I'm going to speak as directly as I can about the "how" because, for all of us, it's an urgent matter.
There's a lot of talk about mindfulness, meditation and self-improvement. Talking and reading about it is nice, but it misses the point entirely. The point of everything I write is the same point of everything I do: to bring my practice to life, not just tell you about it.
People often confess that they can't meditate. To that I say: Exactly! Even though I encourage others to meditate, even though I encourage myself to meditate, I can't really sustain my effort by myself, and I've been practicing for 15 years! My teacher recalls something said by Maezumi Roshi after he'd been practicing most of his life – more than 40 years at least – while recognized as one of the foremost Zen masters in the world. He said, "I think I'm finally starting to do it."
The "it" I'm referring to is mindfulness meditation, or what in Zen we call zazen. I'm not going to recite how to do it in this post. You can follow the instructions here, and do your best. Or better yet, you can find a place that will welcome and support you and a teacher who will guide you.
I will only tell you what I know for sure from personal experience: zazen will show you that you are enough. It will show you that, in fact, you are the only thing. You are the whole world, the earth, heaven and stars. Even when you aren't yet able to see the truth completely, zazen will totally transform your life. It works.
Here are some responses to the questions that I imagine you might have.
What makes Zen meditation different than other kinds of meditation?
It is not visualizing. It is not ruminating. It is not contemplation. It is not prayer or wishful thinking. It is not a relaxation technique. Those are all OK; they just won't transform your life. Zazen is done with your eyes open. It is the discipline of stilling your body and watching with precise attentiveness – and your eyes open – to how your habitual worries, fears and anxieties rampage and ruin your life. And when you finally notice that, it helps you to kick those gangsters out of the house.
What is meditation supposed to be like?
Here are two warning signs to watch for with meditation:
Beware if you think you like meditation, because you're probably fooling yourself. Sorry. At least for the first 39 years (joke), meditation is difficult. Your mind and your body will revolt against it. It is a discipline. It is a crisis intervention. You are withdrawing from your lifetime addiction to your self-involved, ego-driven thoughts. You are not destroying your ego; you are not going brain dead; you are putting your overblown head on a diet.
Beware if you think you don't like meditation, because no one does at first, and if you think you're the only one you will stop right there. This practice works when you keep doing it in spite of your preferences. This practice is going beyond preferences, your picking-and-choosing mind. When you keep it up, practice deepens. It grows. It takes time to recognize and relax into peace of mind instead of darting madly for the exit. Misery, you see, is an addiction too.
How do I prepare myself?
There is no way and no need to prepare yourself. You simply begin. Telling yourself you have to prepare before you begin a meditation practice is just setting up false expectations of how it is supposed to be. The best preparation is the state of mind expressed by the urgent questioner: heartfelt insistence and the raw vulnerability of having nothing left to lose. That's where I started too.
You have in your hands the means to do it. Start right now. Do it all wrong, because there is no wrong. Do not waste another minute waiting for the right way or the right day or the right anything.
I wish I could say more, but I cannot say enough. Please see it for yourself.
And if you're not interested in meditation practice, forget all this and practice kindness. It's the same thing and in equally short supply.