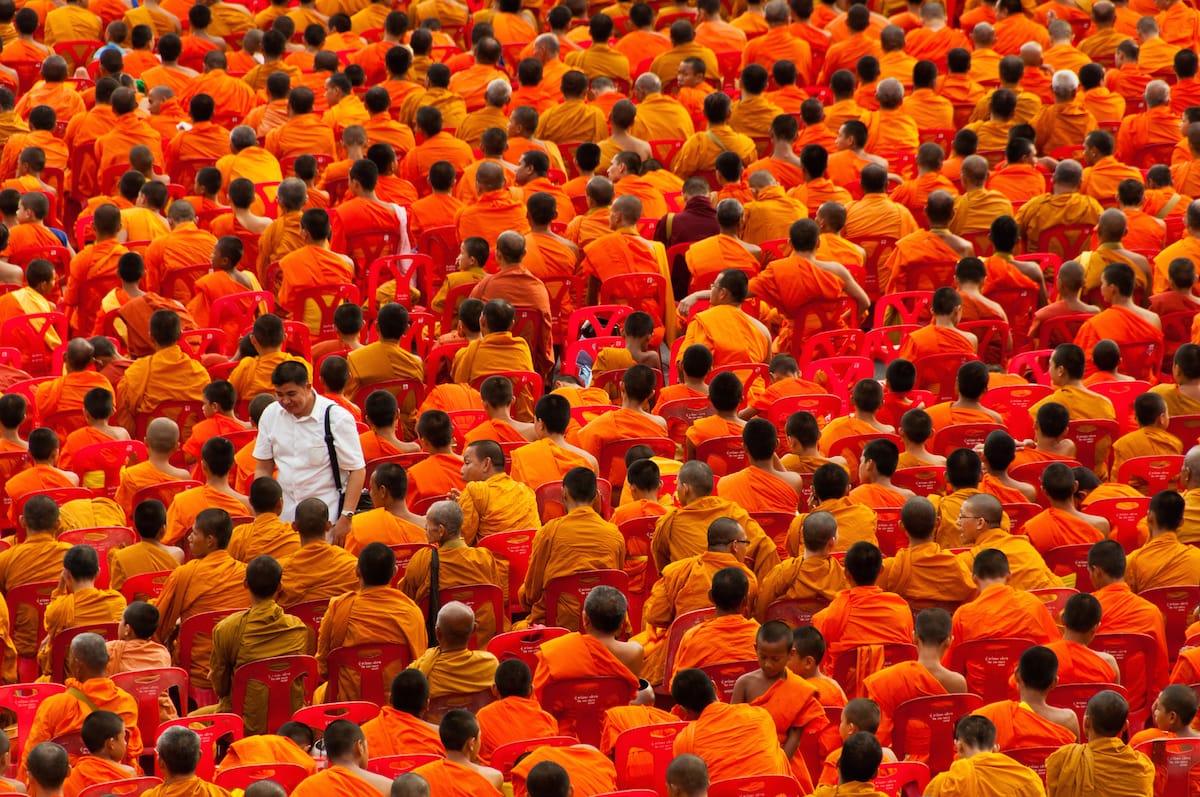 Photo by
Mark Fischer.
As with all things, too much has been said already about the Brit Hume/Tiger Woods Christianity versus Buddhism thing, including what's been said by me. In the New York Times, columnist Ross Douthat opened up another front, suggesting that Buddhists man up to the debate, instead of playing what he calls "the victim card."
"If you treat your faith like a hothouse flower, too vulnerable to survive in the crass world of public disputation, then you ensure that nobody will take it seriously," he writes. Talk about faith, he admonishes, so you can "compete with other believers (and nonbelievers) in the marketplace of ideas."
I'm going to take up his challenge and talk about faith. But I'm not going to talk about my faith, because that wouldn't serve anyone but me.
The faith that competes is not faith.
The faith that disputes is not faith.
The faith that defends is not faith.
The faith that debates is not faith.
The faith that needs others to take it seriously is not faith.
This is all I know about faith, but it's enough to get me by. It was taught to me not by my Buddhist teachers but by my mother, a devoted Lutheran and good churchgoer.
Not too long ago I chanced upon a telling of what has become a bit of family lore, that before she died, my mother hadn't known I was Buddhist. She would not have stood for that, the reasoning goes among my relatives, who had mistaken the strength of her faith for hardness.
True faith is not hard at all. It is soft in its resilience, yielding in its certitude — the vehicle for absolute grace.
I remember instead what my mother said when I told her of my first encounter with my Zen teacher and the peace I had found. What she said then was what I recognize today as the ultimate sanction a mother can give.
"Now I don't have to worry about you anymore."
With that faith, I'll let everything else rest.