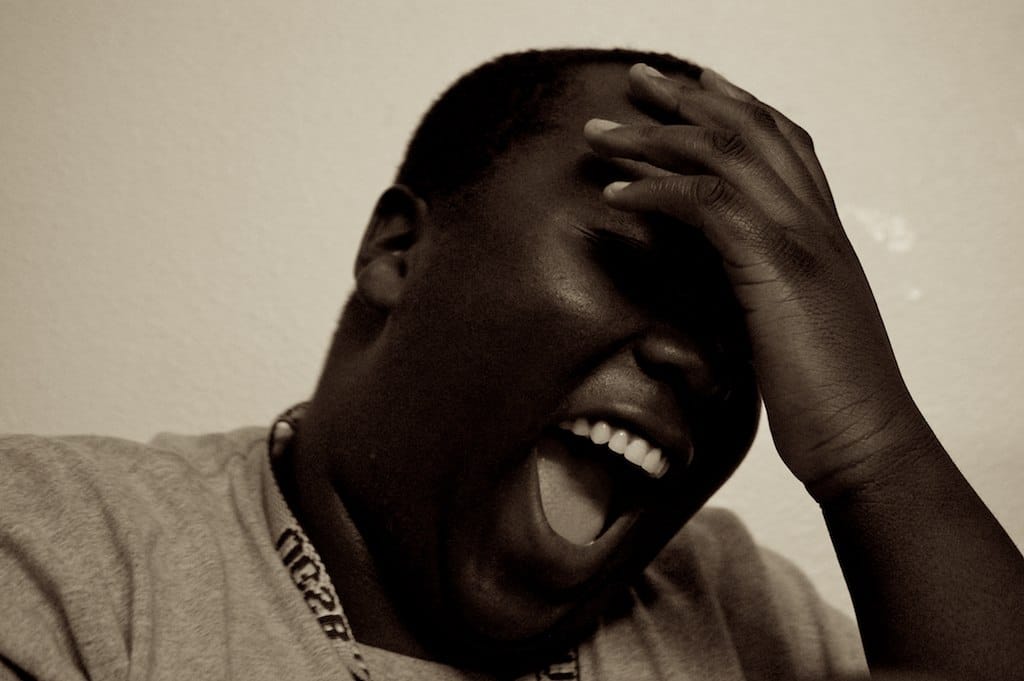 Photo by
Marcus Bernales.
Sozan arrived at Isan's and asked, "I've heard that you say, 'To be with or without words is like a vine dependent on a tree. When suddenly the tree falls, the vine withers, where do the words return to?'" Isan laughed aloud, "Ha, ha!"
Recently I had a conversation with a sincere practitioner that began with the question, "Do you know of a Buddhist teaching that specifically talks about humor and how important it is?"
I laughed.
I don't know a specific teaching about humor, but I can laugh. We all can. And that is the teaching. It's important that we not mistake the teaching for the truth, because the teaching only points to the truth that we already embody.
All of my training in the Rinzai system of Zen koans is to bring me to the point of laughter, or the point of tears, the point of immediate and intuitive response, the very point when I liberate myself from intellectual entanglements ­ – the vines on a tree – and come alive.
Laughter is the activity of a buddha.
Each koan tells the story of an encounter between a teacher and a seeker earnest enough to have a question and brave enough to ask it. Over and over, the great masters prove to be comedic geniuses. They don't make light of the truth. Their laughter shows how very seriously they take delusion. Their words and gestures are like punchlines to leave you gasping in the face of reality, much like a stand-up comedian who has an audience helplessly convulsing in laughter on a very good night. Jokes aren't funny if you stop to think about them.
Our sincerity alone, our search for understanding, is what stands in our way. An understanding of humor isn't nearly as funny as the barb of a brilliant one-liner that pierces the barrier of dualistic thinking.
A monk asked Ummon, "What is the Buddha?" Ummon replied, "A dried shit-stick!"