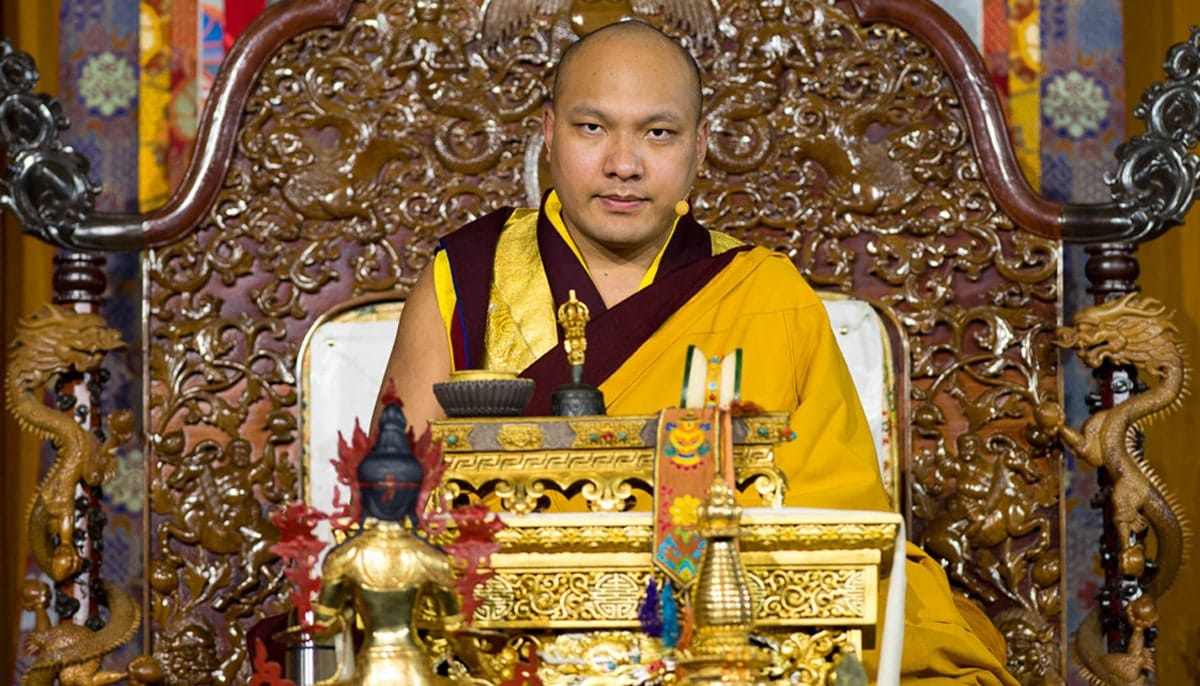 Photo by
Karmapa Foundation Europe.
In an interview with Radio Free Asia's (RFA) Tibet Service, the 17th Karmapa Ogyen Trinley Dorje said he plans to return to India following his year-long stay in the United States.
In October of last year, canceled a trip home to India following a general health check-up in New York that revealed medical issues. He addressed his extended stay in the United States via a live webcast in March for the 35th Kagyu Monlam Chenmo, saying the stay allowed him "to rest both the body and the mind."
In the interview, published on Monday, the Karmapa told RFA that a series of medical exams in the United States revealed no "major concerns" about his health, apart from "possible indications of diabetes" and a "small issue" with his heart for which he is undergoing testing and screening.
"In November of this year, there will be an important meeting of the heads of the major Tibetan Buddhist traditions in Dharamsala, India," the Karmapa told RFA.
The India-based Central Tibetan Administration and His Holiness the Dalai Lama are expecting the Karmapa to attend the meeting, and therefore he says he "must attend."
Shortly after he arrived in New York, the Karmapa's office released a statement to clarify rumors that the Karmapa was seeking asylum in the United States. In the RFA interview, the Karmapa again said that his intention has always been to return to India.
"I wanted to clarify these things by having constructive talks with the Indian government, and we are going ahead with discussions now. If things turn out well, I am ready to return," he said.