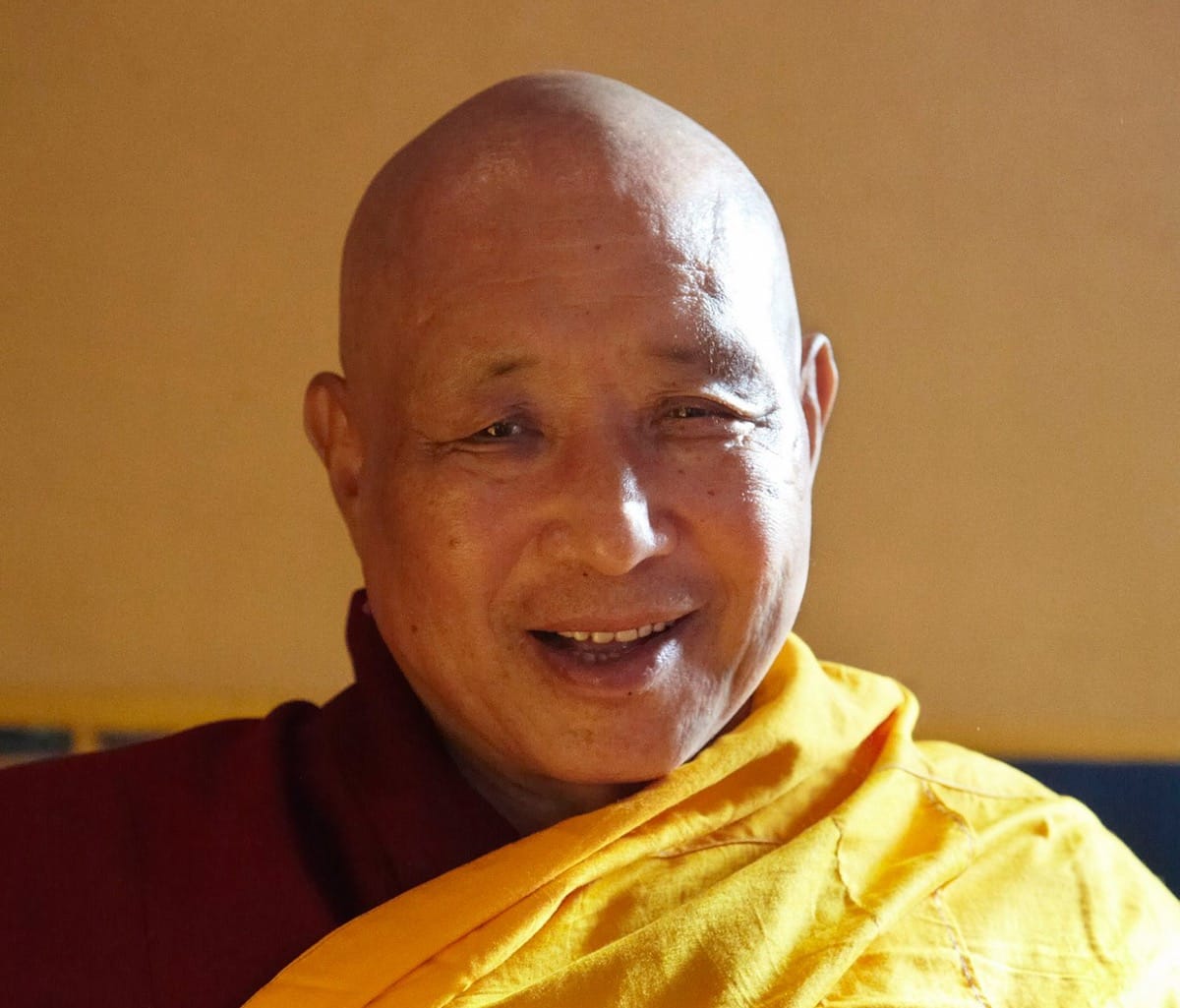 Lama Norlha Rinpoche. Photo via
Kagyu Thubten Choling Monastery on Facebook
.
Lama Norlha Rinpoche, the founding abbot of Kagyu Thubten Chöling Monastery in Wappingers Falls, New York, died on February 19 at the age of 79. He had retired last year after allegations of sexual misconduct.
Norlha was born in Kham, Tibet in 1938, and entered the Korche Monastery at the age of five. By 21, he had completed two three-year retreats. During the communist takeover of Tibet, he escaped to India by foot, where he became a student of Kyabje Dorje Chang Kalu Rinpoche.
In 1976, Norlha moved to New York City to teach Buddhist philosophy and meditation. Two years later, he became the abbot of Kagyu Thubten Chöling — a monastery in the Kagyu school of Tibetan Buddhism — and the director of Kalu Rinpoche's dharma centers in the eastern United States.
He returned to Tibet several times over the years to help rebuild the Korche Monastery. He also founded the Nangchen Yushu Educational and Medical Association (NYEMA) to establish basic medical and educational facilities in Nangchen, Tibet.
In April 2017, Kagyu Thubten Chöling held a community meeting to address Norlha's history of sexual misconduct with female students. The meeting included a taped apology from Norlha, but he did not attend.
Norlha's death was confirmed in a Facebook post from Kagyu Thubten Chöling on Monday, which begins:
"It is with great sadness that we share the news that our precious teacher, Lama Norlha Rinpoche, passed away this evening, February 19, 2018, the fourth day of Losar, after a long illness."
The monastery is currently doing seven days of Akshobya chanting practice for Norlha.
Buddhist teacher Lama Rod Owens, a student of Norlha, posted on Facebook:
"My root teacher, Lama Norlha Rinpoche, passed away a few days [ago]. Though I am experiencing mourning, I am also experiencing a lot of gratitude and appreciation for encountering a being that changed my whole life. His expression of love was something that continued to challenge and disrupt me.

Though he leaves a complicated legacy, what he has left with me is an embracing of my own complexity, an example of Radical love that I will struggle for the rest of this life to embody, and a deep wish to meet him again in the next life."
THANK YOU FOR READING LION'S ROAR. CAN WE ASK FOR YOUR HELP?
At Lion's Roar, our mission is to communicate Buddhist wisdom in today's world. The connections we share with you — our readers — are what drive us to fulfill this mission.

Today, we're asking you to make a further connection with Lion's Roar. Can you help us with a donation today?
As an independent nonprofit committed to sharing Buddhist wisdom in all its diversity and breadth, Lion's Roar depends on the support of readers like you. If you have felt the benefit of Buddhist practice and wisdom in your own life, please support our work so that many others can benefit, too.

Please donate today — your support makes all the difference.

Lion's Roar is a registered charity in the US and Canada. All US & Canadian donations are tax deductible to the full extent allowed by law.