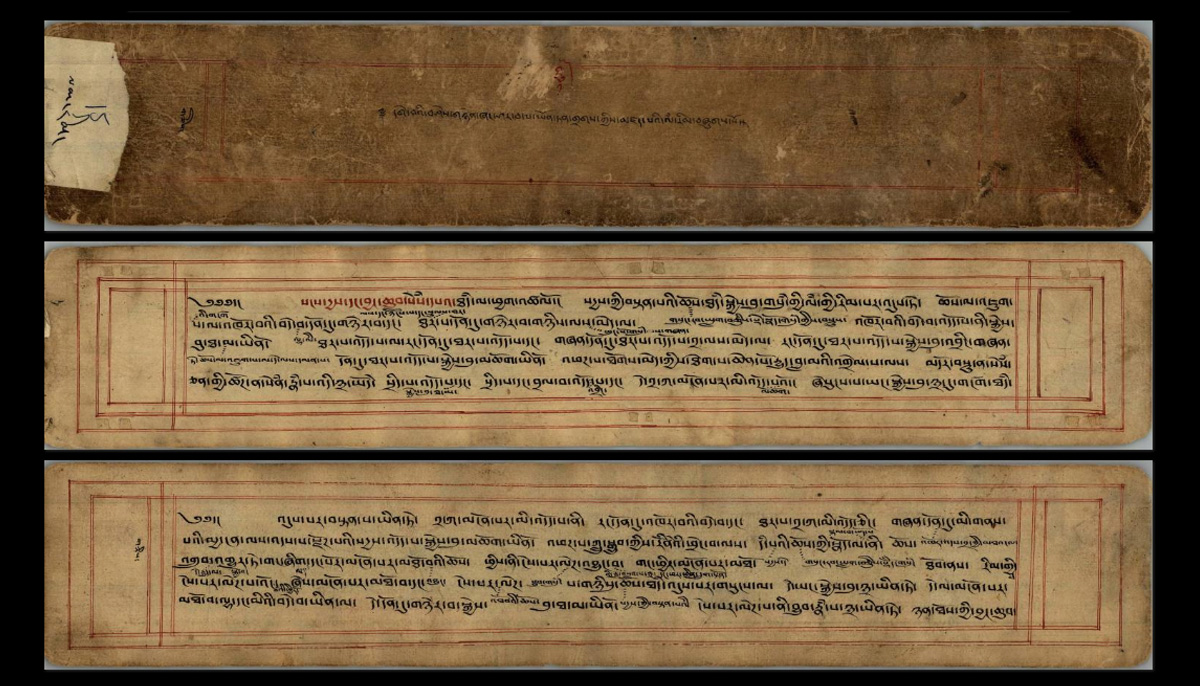 The exposition on the graduated path by Kadam Master Sharawa Yontan Drak (1070-1141). Photo via the Internet Archive.
The world's largest collection of Tibetan Buddhist literature is now available on the Internet Archive. The Buddhist Digital Resource Center (BDRC) and Internet Archive (IA) announced the collection last week, which they say is the "most complete record of the words of the Buddha available in any language."
Since its founding in 1999, BDRC has located, digitized, and archived over 15 million pages of significant Buddhist works and rare texts. The organization has a home office in Cambridge, Massachusetts, as well as offices and digitization centers in Hangzhou, China; Bangkok, Thailand; Kathmandu, Nepal; and at the National Library of Mongolia in Ulaanbaatar. BDRC digitizers travel to various locations and monasteries to archive content. They have discovered unique works such as woodblock versions of texts, palm leaf manuscripts, writings of previously unknown authors, and texts that had been assumed lost. The collection available on IA also includes millions of pages of commentaries, teachings, and works on various subjects such as medicine, history, and philosophy.
In the announcement, Jeff Wallman, Executive Director Emeritus of BDRC and Jann Ronis, Executive Director of BDRC said:
"The founding mission of BDRC is to make the treasures of Buddhist literature available to all on the Internet. We recognize that you cannot preserve culture; you can only create the right conditions for culture to preserve itself. We hope that by making these texts available via the Internet Archive, we can spur a new generation of usage. Openness ensures preservation."