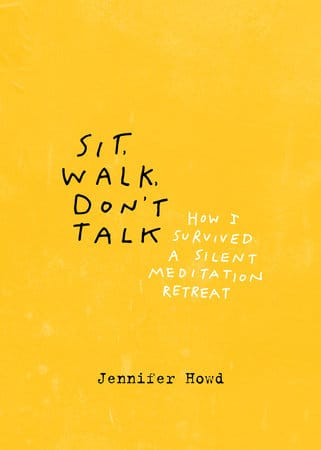 Sit, Walk, Don't Talk:
How I Survived a Silent Meditation Retreat
By Jennifer Howd
Parallax Press, 2017; 111 pp., $14.95 (paper)
For her fortieth birthday, Jennifer Howd gave herself a special present: a nine-day silent meditation retreat at the Spring Insight Retreat in Yucca Valley, California. Things started badly. After checking in, her throat began to ache and her sinuses closed. She missed her partner. Then the menstrual cramps began. In time, she got past the discomfort, fellow meditators who made too much noise, and her own racing, judgemental mind, and reached a place where she could forgive herself for her mistakes of the past. Four years after the retreat, she reports that she is now slower to judge and that anxiety and depression are less likely to hijack her life. She's still attending retreats which, if not a cure-all, continue to influence her life in "deeply profound and significant ways."

All Our Waves Are Water:
Stumbling Toward Enlightenment and the Perfect Ride
By Jaimal Yogis
Harper Wave, 2017; 272 pp., $17.10 (cloth)
With a boom box and a copy of Siddhartha, Jaimal Yogis left home at sixteen to surf the big waves of Hawaii and enter a Zen monastery, an adventure he recounted in his first book, Saltwater Buddha. All Our Waves Are Buddha picks up the story. In his twenties, heartbroken and rudderless, he hits the road again to continue his search for "God, enlightenment—or whatever your preferred word is for the principle that unites us." Along the way, he gains insights from Robert Thurman and a displaced Tibetan Monk named Sonam. But as much as anything, Yogis' real teachers are the waves that he chases off the beaches of Mexico and California, where he attempts to understand what the poet Rumi meant when he wrote, "We are not a drop in the ocean. We are the ocean in a drop."

A Really Big Lunch:
The Roving Gourmand on Food and Life
By Jim Harrison
Grove Press, 2017; 275 pp., $26 (cloth)
Jim Harrison, the late American poet, novelist, and Zen Buddhist, had a rather loose interpretation of the precept about abstaining from intoxicants. In this posthumously published collection, Harrison writes of epic meals where the courses numbered in the dozens and were washed down by all manner of wines. Pico Iyer wrote in Lion's Roar that Harrison drew on his Zen practices "to express a wide-awake, embracing transcription of all that the natural world might offer us." His Buddhism shines in essays such as "Everyday Life: The Question of Zen," in which he notes that poets fear that if they lose the self, they lose their art. What Harrison discovered was that "what you thought was the self had little to do with your own true nature. Or your art, for that matter."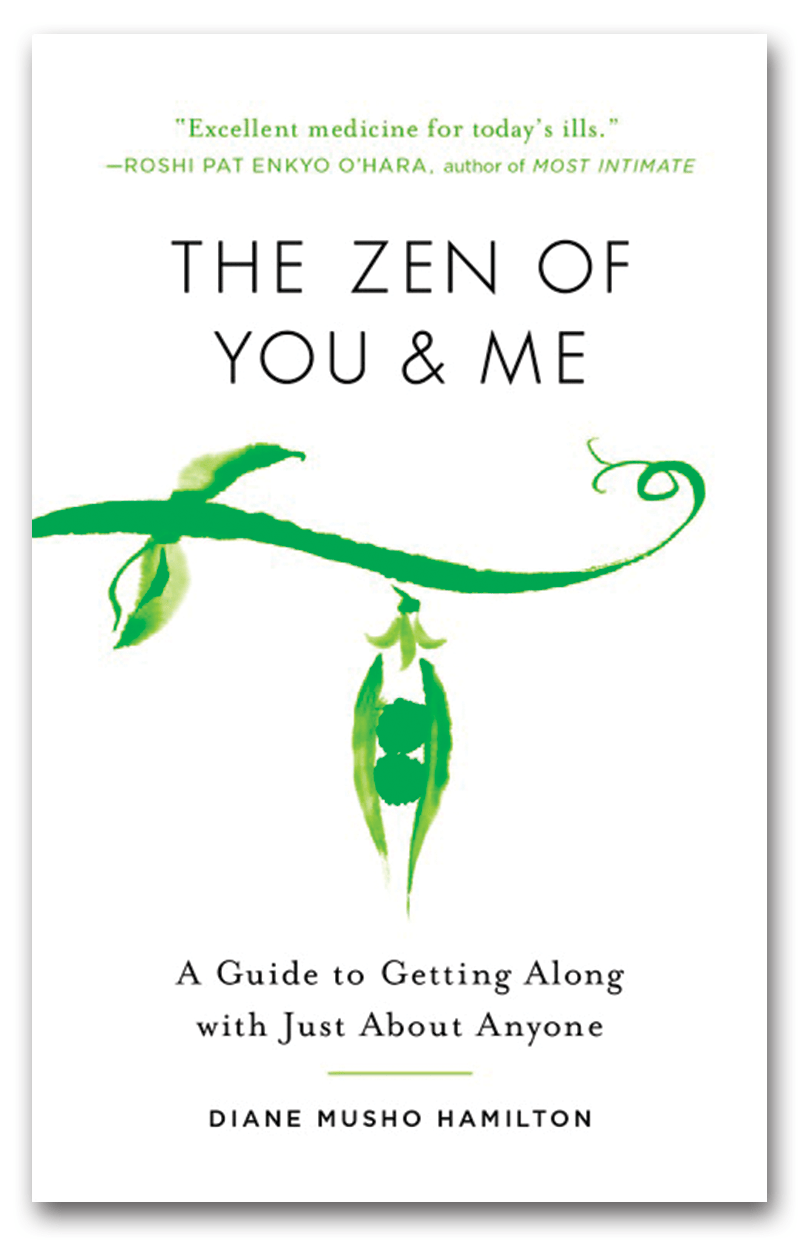 The Zen of You & Me
A Guide to Getting Along with Just About Anyone
By Diane Musho Hamilton
Shambhala, 2017; 194 pp., $12.95 (paper)
As humans, we're programmed to see threats from those who don't share our DNA, values, and interests, and to fear those who look and sound different than us. But it doesn't have to be that way, says Diane Musho Hamilton in The Zen of You & Me. Hamilton's years as a Zen teacher and professional mediator have taught her that embracing difference and working though conflict creates harmony with partners, parents, children, and colleagues. Mindfulness is at the centre of her common-sense guide to better relationships. She also counsels us to listen in a non-judgemental fashion, appreciate the other person's point of view, and treat them with openhearted compassion.

Zen Bridge:
The Zen Teachings of Keido Fukushima
Edited by Grace Schireson and Peter Schireson
Wisdom, 2017; 182 pp., $14.95 (paper)
The late Keido Fukushima was the leader of one of the main Rinzai Zen sects in Japan. This collection, an English translation of his dharma talks, provides an engaging introduction to the depth and breadth of his teachings. Here can be found not only his interpretations of classic Buddhist texts, but also his thoughts on Buddhist philosophy: Zen as the religion of Mu, the Buddhist take on compassion and prejudice, why satori is not like LSD. There are also instructions on zazen, koan practice, and monastic training. There is a lively, human quality to the varied writings that the editors have chosen. Fukushima Roshi was a master of the telling anecdote, whether it is hearing D.T. Suzuki lecture for the first time or his own Zen training.

The Dharma of Dogs:
Our Best Friends as Spiritual Teachers
Edited by Tami Simon
Sounds True, 2017, 193 pp. $17.95 (paper)
A dog was never just a friend to Sounds True founder Tami Simon, who edited this collection of essays on the deep truths offered by our canine companions. Simon makes the case that pooches are heart healers and teachers who possess unique powers and properties. The writers and teachers in this volume agree. Rev. angel Kyodo williams learned about the nature of love from her canines. Lama Surya Das says dogs can lead us to a "sacred space of the moment." In her relationship with her various pets, Roshi Joan Halifax discovered kalyanamitra—spiritual friendship at its best. Perhaps, in the end, it is as Mark Nepo writes: "God made the animals as raw breathing elements, each closer in their way to one aspect of being."