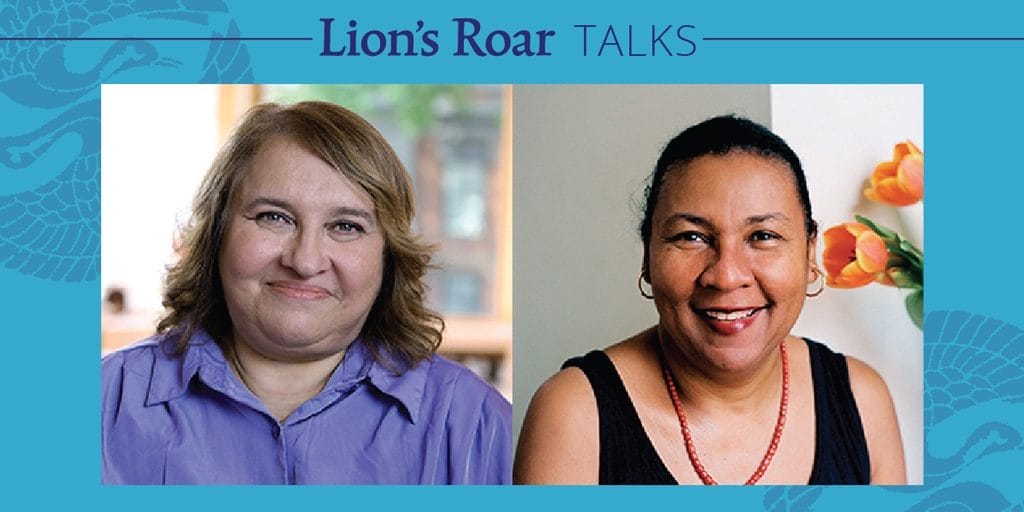 Can we, particularly in this time of uncertainty, learn to cultivate the ability to deeply connect?
Please join us at JCC Manhattan on the evening of March 23 for a conversation between two extraordinary women. Respected feminist, poet, cultural critic and one of the leading progressive thinkers of our time, bell hooks, will join renowned meditation teacher Sharon Salzberg to talk about Sharon's new book, Real Love: The Art of Mindful Connection, and its lessons for us at this time. The discussion will be moderated by Melvin McLeod, editor-in-chief of Lion's Roar magazine.
This special evening is sponsored by Lion's Roar magazine and the Garrison Institute.
Click here to order your tickets now. NOTE: THIS EVENT IS NOW SOLD OUT.
About bell hooks:
bell hooks is an acclaimed intellectual, feminist theorist, cultural critic, artist, and writer. hooks has authored over three dozen books and has published works that span several genres, including cultural criticism, personal memoirs, poetry collections, and children's books. Her writings cover topics of gender, race, class, spirituality, teaching, and the significance of media in contemporary culture.
About Sharon Salzberg:
Sharon Salzberg is a meditation teacher and New York Times best-selling author. She is the co-founder of the Insight Meditation Society in Barre, Massachusetts, and has played a crucial role in bringing Asian meditation practices to the West. Sharon has been a student of meditation since 1971, guiding retreats worldwide since 1974.