Lion's Roar would like to welcome three new associate editors to our team who will focus on the much-needed work of promoting voices of Buddhists of color.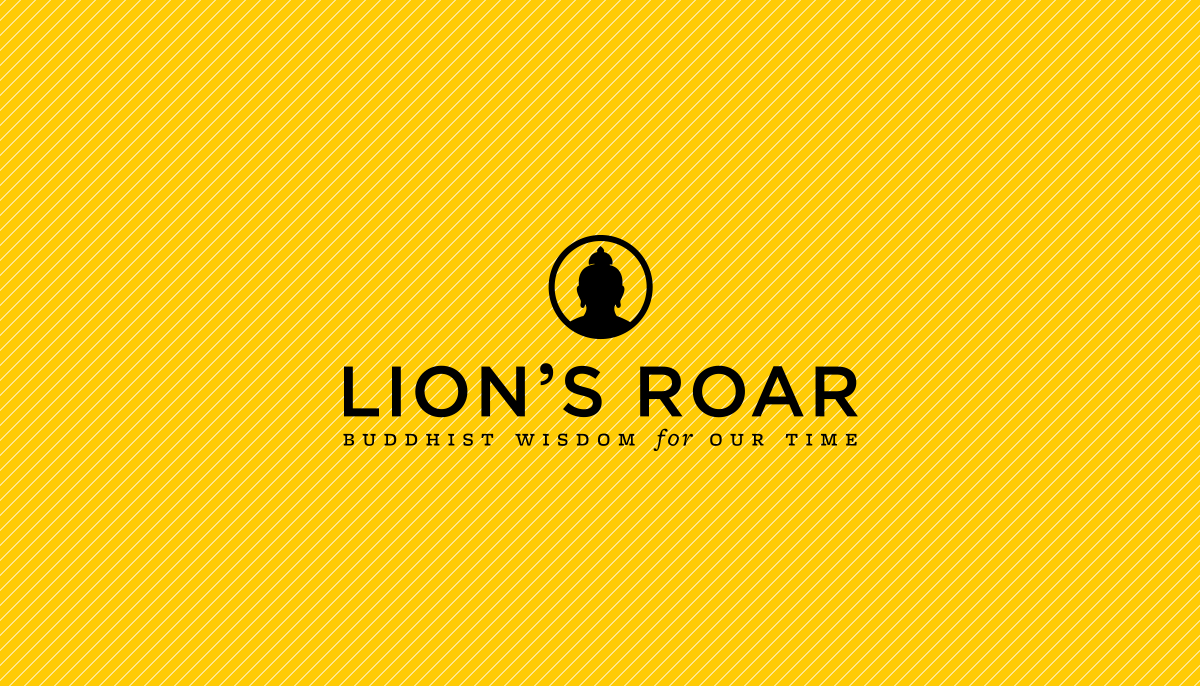 We're thrilled to announce that three talented new associate editors have joined Lion's Roar—Pamela Ayo Yetunde, Mihiri Tillakaratne, and Nancy Chu. Their focus will be on the much-needed work of promoting the voices of Buddhists of color.
Working with the full support of the foundation's editorial, digital, and publishing teams, they'll liaise with leaders, teachers, and organizers to discuss community needs and viewpoints and to identify and engage new writers, teachers, and spokespeople. Ayo's focus will be on the Black Buddhist community, while Nancy and Mihiri will focus on the Asian American Buddhist community.
Over the years, Lion's Roar has dramatically increased the number and prominence of teachers and practitioners of color in all our publications. Now with Ayo, Mihiri, and Nancy leading the way, we'll be able to go much further. This is a three-year project that has been funded by the Kataly Foundation.
Please meet Ayo, Nancy, and Mihiri:
Pamela Ayo Yetunde
I grew up in the United Methodist church in the 1960s and 70s. I was introduced to Buddhism in 2001 when I was given Thich Nhat Hanh's book Touching Peace as my fortieth birthday present. Before receiving this gift, I had applied to be a volunteer with Zen Hospice Project (now Zen Caregiving Project), having no knowledge of Zen. While learning how to be a hospice volunteer, I learned about Spirit Rock Meditation Center and was encouraged to go on a retreat.
I consider Christian ethics, the Plum Village tradition, Zen hospice caregiving, and Insight retreats the integral foundation of my current Buddhist views and practices. Buddhism helped me accept death in a healthier way, which led, paradoxically, to accepting life in a healthier way. My newfound lease on life and death inspired me to seek education in chaplaincy at Sati Center for Buddhist Studies, then lay leadership through Spirit Rock's Community Dharma Leader program.
A few years after my spouse and I adopted our daughter, we left my beloved San Francisco Bay Area for Atlanta, Georgia. Atlanta was a culture shock for me. I coped by reading some of the Pali canon and identifying the passages related to spiritual care. I posted those passages, along with my brief reflections, on a Buddhist chaplain listserve. I learned that I loved writing about Buddhism. I collected some of those posts and in 2011 created the website www.dharmacare.com.
My passion for spiritual care led me to pursue a doctorate in pastoral counseling. I wrote about Buddhist practitioners in Object Relations, Buddhism, and Relationality in Womanist Practical Theology (2018) and about spiritual care in Buddhist-Christian Dialogue, U.S. Law, and Womanist Theology for Transgender Spiritual Care (2020). Between academic publishing, I wrote for Buddhadharma, Lion's Roar, and Buddhist Justice Reporter supported by Tricycle: The Buddhist Review. My co-edited anthology with Cheryl A. Giles, Black and Buddhist: What Buddhism Can Teach Us About Race, Resilience, Transformation and Freedom (2020) led to The Black and Buddhist Summit hosted by the Awake Network.
I can be reached at [email protected].
Mihiri Tillakaratne
I'm excited about Lion's Roar's commitment to highlighting Buddhists of color! As a Sinhala Buddhist, I've been frustrated by discussions that flatten the complexities of Asian American Buddhist communities. As an associate editor, I can expand discussions on Buddhism in North America while also serving Asian American Buddhists.
This new role is an extension of my undergraduate, graduate, and community work. I received my Bachelor's in History and Religion (Harvard), and studied Sinhala Buddhist nationalism in Sri Lanka, learned Pali and Sanskrit, and led the Harvard College Buddhist Community while taking courses on international Buddhist communities, Buddhist feminism, and Sinhala Buddhist literature.
I chose graduate programs that helped me cultivate a social justice approach to researching my communities. I have M.A.s in Asian American Studies (UCLA) and Ethnic Studies (UC Berkeley). At UCLA, my thesis examined how two Los Angeles-area Sri Lankan Buddhist temples' approaches to their younger generation affected identity formation. I also made a documentary, I Take Refuge, on Sri Lankan American Buddhist identity. Currently, I study Sri Lankan diasporic embodied memory as a PhD Candidate in Ethnic Studies and Gender, Women, and Sexuality (UC Berkeley).
I have worked in youth organizing and international access to education for multiple nonprofits, and have led workshops on community organizing with schools, universities, and community groups in the U.S., Sri Lanka, and Bangladesh. Last year, I founded Sri Lankan Americans for Social Justice. I also hold free college admissions workshops in my community and teach at my temple's Sunday school.
At UCLA and UC Berkeley, I have taught how institutionalized racism, sexism, and other inequities work, emphasizing that students must go beyond academic discussions and actively address these issues in the real world. My students, especially students of color, appreciate learning about the systematic issues they have experienced but have not been able to name.
There is a real power in being seen and having one's experiences validated. By increasing the visibility of marginalized voices, I hope this new initiative will allow Lion's Roar readers to appreciate the complexity of Buddhism in North America!
I can be reached at [email protected].

Nancy Chu
Growing up, it was difficult to find people who looked like me represented in mainstream American Buddhist publications, even though Asian Americans comprise the majority of Buddhists in America. It means a lot to me now to be able to produce content and highlight Asian American Buddhist voices for Lion's Roar.
My life has been deeply formed by Buddhism. I grew up in a predominantly Asian Buddhist community in northern California called the City of Ten Thousand Buddhas. There, I was taught meditation, yoga, and chanting from a young age and spent time learning from Buddhist monks and nuns. After I completed my undergraduate studies in Chinese and English literature at Swarthmore College, I went to Harvard Divinity School to study Buddhism. I was a co-leader of the Harvard Buddhist Community and worked at the Center for the Study of World Religions. Following my Master of Divinity at HDS, I completed another master's in social anthropology at the University of Cambridge (St. John's College), where I researched Buddhist nuns in Taiwan, and trained as a hospital chaplain at UCSF Medical Center in San Francisco. I am now a Buddhist Studies PhD candidate at Stanford University, studying how Buddhist monastics and hospital patients in Taiwan respond to chronic and acute pain.
Anthropology taught me to honor the multiplicity and difference I saw in the world, and chaplaincy taught me to work from the heart. I will bring these perspectives and experiences to bear on my work at Lion's Roar. I am inspired by the indigenous activist Lilla Watson who said, "If you have come here to help me, you are wasting your time. But if you have come because your liberation is bound up with mine, then let us work together."
As the recent memorial to honor slain Asian Americans, "May We Gather," has shown, the coming together of Asian American Buddhists can be a powerful source of healing. I hope that engaging with the Asian American Buddhist community for Lion's Roar will continue the work of repairing and restoring that is so important to our collective liberation.
I can be reached at [email protected].