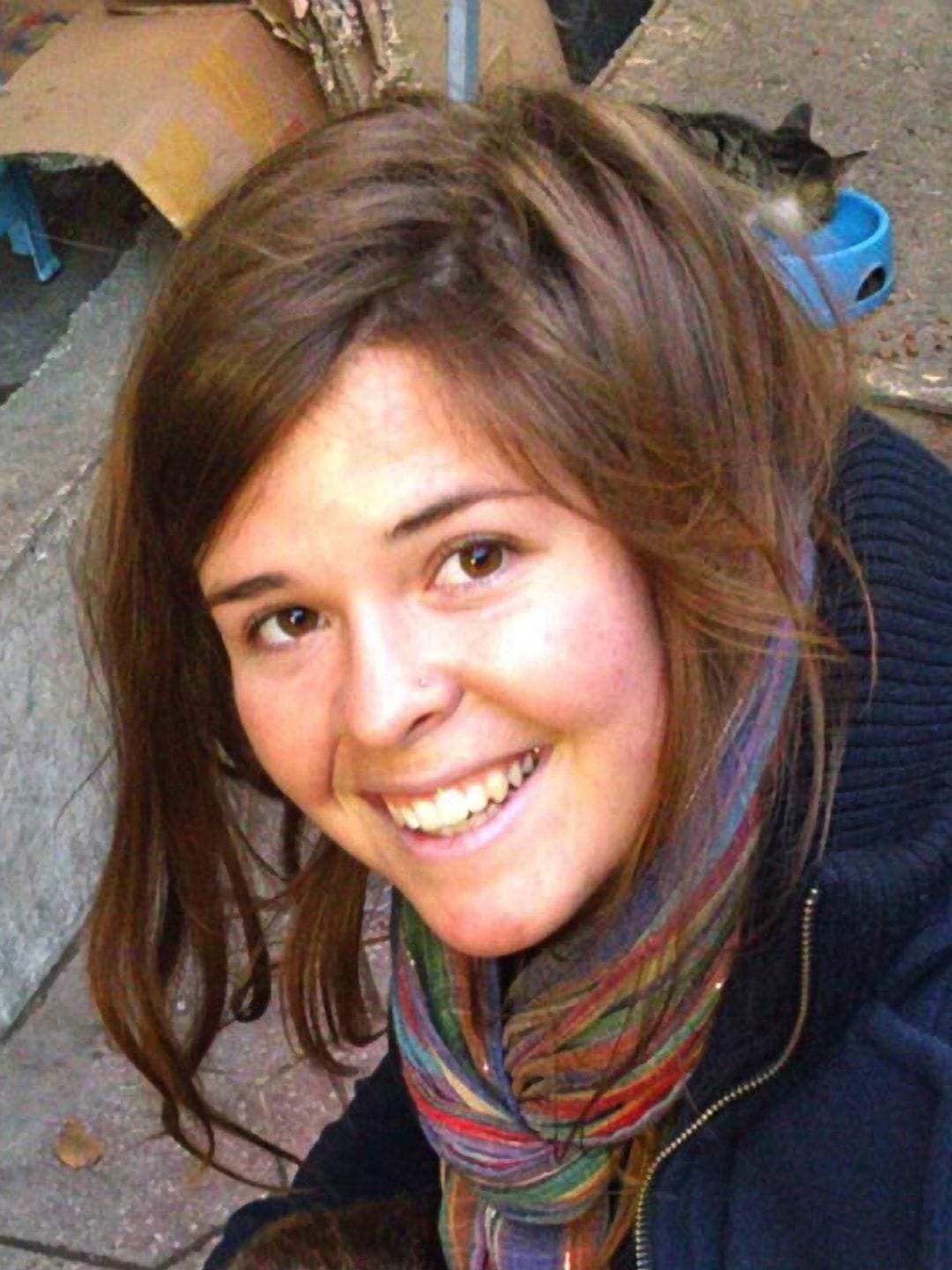 A family photo of Kayla Mueller
As aid worker Kayla Mueller is mourned around the world, the Tibetans with whom she volunteered are offering prayers and condolences. Mueller, a 26-year-old American, was abducted in Syria in 2013 by Islamic State militants, and held hostage for eighteen months. Her death was confirmed this week.
A committed Christian, Mueller was also deeply influenced by Buddhist teachings.
She lived in Dharamsala, Northern India, in 2010 and worked with several organizations in support of Tibetan refugees. While in Dharamsala she was able to see the Dalai Lama, which she described as "one of the most profound spiritual experiences" of her life.
Update – Friday, February 27, 10:35am: Plum Village has released a statement on Mueller's life. Mueller was a student of Thich Nhat Hanh and spent a summer at Plum Village, his French monastery, in 2010. Said two of her friends at Plum Village, Issa Souf and Neta Golan, "Kayla was a bright light, an embodiment of Avalokiteshvara," the Bodhisattva of Great Compassion. "We are grateful that Kayla received the teachings from Thay and had the practice that gave her strength both in her work and her imprisonment." In one of her Facebook posts she quoted Thich Nhat Hanh on the nature of true nonviolence.
Lobsang Rabsel, deputy director of the Lha Charitable Trust, said, "We are deeply saddened that we have lost a great human being. She touched the lives of those who surrounded her and beyond."
Anthony Shepherd, a pastor in Portland, Oregon, said of Mueller: "She was … incredibly kind and open, but so moved by other people. That was her faith, this need to help other people who were hurting."
A website maintained by three of Mueller's friends, For Kayla, contains some of her writing on compassion and suffering:
"This really is my life's work, to go where there is suffering. I suppose, like us all, I'm learning how to deal with the suffering of the world inside myself… to deal with my own pain and most importantly to still have the ability to be proactive.
"The gardener knows how to turn garbage into compost. Therefore our anger, sadness, and fear is the best compost for our compassion.
"I've learned that selflessness is a practice, not a place; a journey much more than a destination."
In a statement, her family said that Mueller had a quiet, calming presence and was always standing up for those who were in pain. They said she had done more in her 26 years than many people can ever imagine doing in their lifetime.
On February 12, Friends of Mueller launched an Indiegogo campaign, aiming to raise $10,000 for Mueller's family to donate to a charity of their choice.