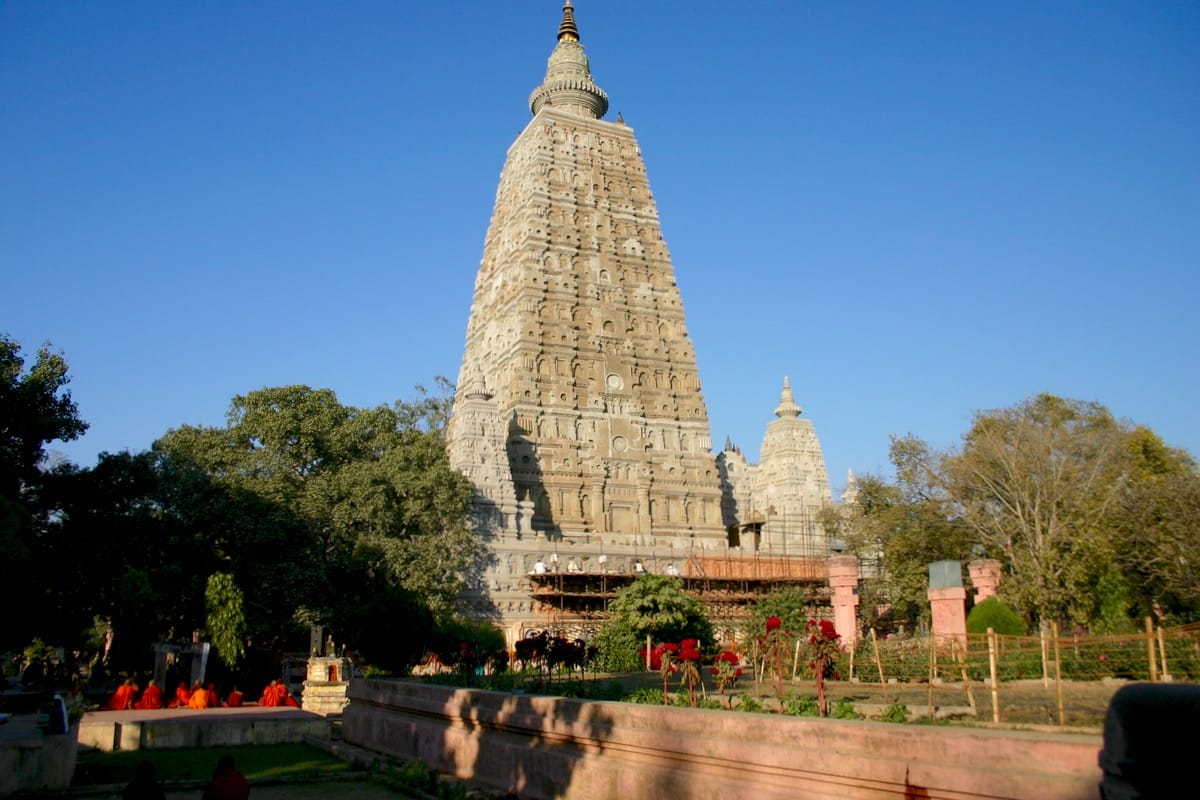 The Mahabodhi Temple, in Bodhgaya. Photo by Bo Jayatilaka.
On January 19, a low-intensity bomb exploded near Bodhgaya, a revered Buddhist site in India, hours after the Dalai Lama had finished teaching and retired for the day.
A small explosion alerted security, which they initially believed was a firecracker. They found a burst thermos flask in a kitchen, which may have caused the sound. No injuries were reported.
Soon after, police say two 10 kg bombs were found in boxes beneath a tree near the Mahabodhi Temple in Bodhgaya.
Deputy Inspector General of Police Vinay Kumar told the Indian Express that a bomb disposal squad safely inspected and removed both live bombs, defusing them in the Falgu river.
"An attempt of serial blasts has been averted," Kumar told the Express.
In response to the bombs, the Central Industrial Security Force has intensified security, and additional forces have been deployed from the Central Reserve Police and the Bihar Police.
Stringent security was already in place due to the Dalai Lama's visit. The Tibetan spiritual leader is planning to stay in Bodhgaya until February 2.
Police suspect the bombs were intended to cause panic, rather than do major damage. After a primary investigation, they say Buddhist practitioners — not the Dalai Lama — may have been the target.
Currently, there is an influx of religious tourists and pilgrims in Bihar for the Dalai Lama's multi-day teachings on mindfulness and Tibetan Buddhism.
In July 2013, a series of 10 explosions rocked the Mahabodhi Temple in Bodhgaya which injured five people, including two monks.