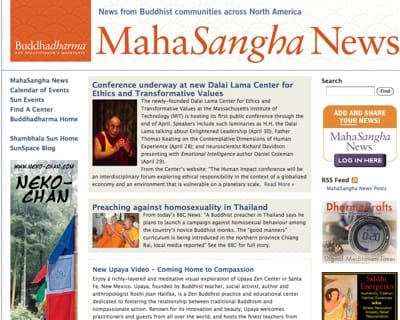 Announcing 2 new online areas we're hosting—both of which put you, our readers, at the helm.
On MahaSanghanews.com (whose name comes from our sister publication Buddhadharma), your group or community can log in and share people news, project updates, offerings, invitations, awards—any news that your community wants readers to know. Visit today and (for example) read about the events surrounding the Dalai Lama Center for Ethics and Transformative Values that just opened at MIT.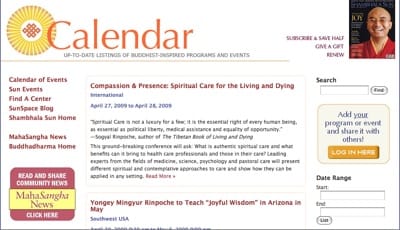 Our new Calendar of Events allows you to search programs and events from all corners of the Buddhist- and meditation-inspired world, and also to publicize your organization's events.
To participate on either: Just click the "Log In" buttons and follow the prompts. Your posts will make a rich resource for all readers coming to the Shambhala Sun and Buddhadharma websites.