The Dalai Lama inspires a new generation of urban activists who know that inner and outer peace are one. Barry Boyce on two cities where they're making a difference.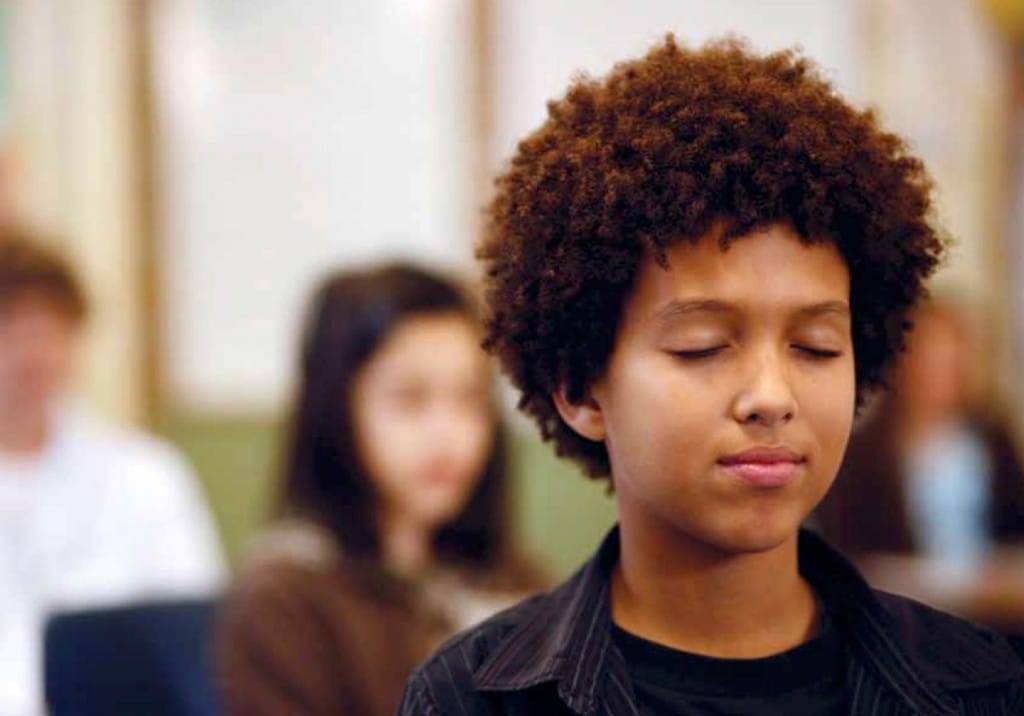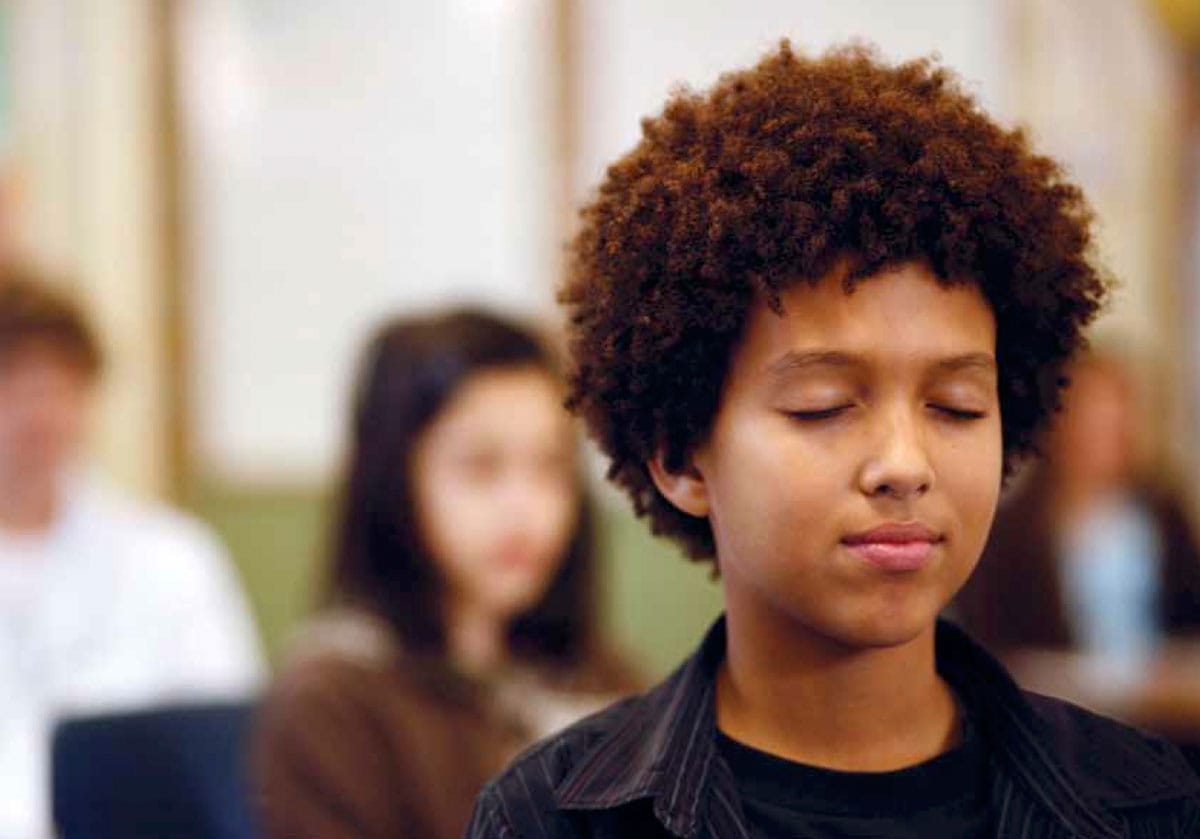 As you venture into the core of any city in America, there's always an area—or two or three or four or five—where the housing stock is not so good, where vacant lots are strewn with debris, where public high-rises loom over concrete plazas or courtyards of dirt, where clutches of young men hang out idly on street corners, where sirens punctuate the soundscape, where there are corner stores aplenty but few supermarkets, where whole blocks contain rotting hulks in which homeless women and men squat, carrying their lives in shopping carts. Some of these districts are infamous: Bedford-Stuyvesant in Brooklyn, Compton in L.A., Southside Chicago, East St. Louis, South Philly, North Miami. And in some cases, virtually whole cities, like Newark in New Jersey or Oakland in California, seem to bear the mark of underprivilege, where the glittering modern economy is hard to find. Together, these urban areas are home to millions of people in the United States, and vast enough to constitute a country of their own. Most of us avert our eyes. Some people go there to make peace.
How can we cultivate peace on the front lines of America—the hard neighborhoods that are only miles, sometimes mere blocks, from some of the most affluent addresses on the planet—where lack of opportunity goes hand in hand with violence? In every one of these inner city neighborhoods there are inspiring people who spend their days and nights trying to address that question. They are working in schools, in juvenile detention halls, in housing projects, on the streets where the homeless hang out, even in city hall. They are urban peacemakers. For them, peace begins at home.
When we think of making peace, we tend to think first of world peace. The peace sign, for example, recalls the antiwar movement, but a new meaning for peace activism has been developing. It's about bringing peace to the front lines within your immediate surroundings—your neighborhood, your community, your city, your country—and in the hearts of the people who live there. The heroes mentioned most by people in this peace movement are, not surprisingly, Mahatma Gandhi and Martin Luther King Jr., for whom peace within the heart was the source of creating genuine peace in the world. Gandhi's ethic of being the change you seek is the rallying cry for many who feel that, as Oakland activist Brenda Salgado put it to me, "your head needs to align with your heart." King's admonition to bring together love and power inspires people like Ali Smith, the Baltimore activist who told me, "If I can be a more holistic, well-rounded, loving, and peaceful person, that's what will make me the most powerful in helping other people."
When talking about bringing peace and action together, many people look to His Holiness the Dalai Lama for inspiration. He has become the foremost proponent for the principle that lasting peace in the world results from genuine peace within ourselves. While many prefer to focus on inner peace alone, the Dalai Lama has, like Thich Nhat Hanh, been instrumental in redefining the peace of mindfulness practice as something that must find its way in the world to be genuine. A private peace is a selfish peace, and no peace at all.
Mindful peace is not a product of meditation, according to the Dalai Lama. It's there all along. It's just that when we make the conscious effort to pause and leave space, we can discover a natural warmth and openness that helps us see how to cultivate peace in the world. Peace becomes something tangible, applicable to our immediate surroundings. For several decades, the Dalai Lama has been talking about "secular ethics"—that compassion and affection toward our fellow beings is our birthright, not an ideology we adopt from our religious or cultural background. Politics, including political and social activism, can be a compassionate act, not just a way to advance an agenda that opposes the other guy's agenda.
With that in mind, Robert Thurman, cofounder of Tibet House U.S., has been wanting for some time to hold a peacemakers conference on the East Coast headlined by the Dalai Lama, similar to one Tibet House sponsored on the West Coast in 1997. Thurman feels the 1997 meeting broke new ground by bringing together people who made a direct connection between inner peace and outer peace, and were working to make that manifest in their lives and communities. "Outer peace," Thurman said, "can only come from inner peace, inner peace can only come through understanding, and understanding can arise only from realistic, spiritual, and ethical education."
During a chance meeting, Thurman mentioned this aspiration to Drew Katz, a New Jersey philanthropist. "I found this idea of a peacemakers conference on the East Coast utterly inspiring," Katz told me, "and I suggested Newark as a place to do it—because of the incredible challenges the city has faced in terms of violence and poverty, but also because of its dynamic and progressive mayor, Cory Booker." The mayor was delighted by the prospect, as was the Dalai Lama. Convened by Tibet House and the Drew A. Katz Foundation, the Newark Peace Education Summit will take place May 13 to 15. It will feature more than thirty presenters from diverse backgrounds who will guide participants through an exploration of how peace can be cultivated in our homes, schools, neighborhoods, cities, and the world at large.
On the occasion of this important meeting, I talked to peacemakers in Newark— where, as a result of this summit, new forms of urban peace activism will undoubtedly be added to the work already being done there—and in Oakland, a hotbed of activist groups bringing together inner and outer peace. The people I spoke with in each place stand in for scores of others who are doing work that focuses on housing, food security, at-risk youth, education, environment, and social justice, as well as many other areas. As Oakland youth worker Chris McKenna told me, "There are so many groups these days who bring some form of reflection or contemplation or mindfulness into their work, even if it's as simple as ritual periods of silence or gestures that recognize everyone's value and dignity. Our various groups see ourselves as interconnected, networked. We're making a soup together, and awareness is a key ingredient. We encourage fundamental curiosity toward life and question views we've inherited about food, housing, economy, justice. We don't just try to fix things to make them fit a version of what the city should look like from the outside. We discover together what it could look like from the inside." Those who look at these communities from the outside are viewing them with a wide-angle lens and they see mostly pain and dysfunction, and they are afraid. The peacemakers witness the faces in close-up, and see beauty and an indomitable human spirit, and they are inspired.
Newark is known as Brick City, some say for all the brick high-rise housing projects built there in the sixties. Many people know it only as the home of one of the major airports serving New York City, or as parts of the backdrop for Tony Soprano's drive during the title sequence of "The Sopranos," which pokes plenty of fun at Newark. But Brick City is a very real place, with a population of about 300,000, which is now starting to grow slowly after the exodus and long decline that followed the 1967 riots. About a third of Newark's children are born below the poverty line, fewer than half graduate from high school, and violent crime is high. There were 105 murders in 2006, the year Cory Booker became mayor. By 2008, the number had dropped to sixty-seven, but rose again, reaching eighty last year.
Virginia Jones lived in Brick Towers, one of Newark's most notorious high-rises. Only five-foot-two, and in her seventies when she was the tenant president of Brick Towers, Jones was nevertheless a formidable presence. She had lost her son, who had just finished a stint in the Air Force, to a shooting in the lobby of her own building, a front line in the never-ending turf war over drug territory. Jones was unbowed by the tragedy and tirelessly worked to shift the balance in her neighborhood. People called her the Brick Towers' Queen Mother.
Cory Booker had grown up some thirty miles north in affluent Bergen County, near the palisades of the Hudson River. He earned bachelor's and master's degrees at Stanford, where he was a football star, and also worked in a crisis center in urban East Palo Alto. A Rhodes scholarship took him to Oxford, where he earned an honors degree in modern history and took an interest in Jewish spirituality.
In 1996, while at Yale Law School, the twenty-seven-year-old Booker began making trips to Brick Towers, with the intention of starting a nonprofit legal organization to advocate for neighborhood groups. Everyone told him he had to speak to the Queen Mother. When she eventually opened the door to her apartment, he towered over her and said with ebullient confidence, "I am here to help you!" She was not impressed. She grilled Booker, pooh-poohing his good intentions as little but paving stones on the road to hell. "Are you committed?" she asked. Not waiting for his slowly forming answer, she told him, "You and I can work together, but only if you are committed. If not, I don't have time for you."
Before he could help her, Jones told him, he would have to follow her—and she meant it literally. She took him down five flights of stairs and out past a wall where, a few days earlier, children on their way to school had scattered to avoid rapid gunfire that had left a wounded man bleeding on the sidewalk. Standing smack in the middle of a boulevard, she asked Booker what he saw around him. He talked about the open-air drug bazaar, an abandoned building that sheltered criminals and victims of drug abuse and sex crimes, and the graffiti that covered every surface.
"Boy, you could never ever help me!" she told him, and stormed off.
He followed her, begging her to explain. "You need to understand something," she said. "The world you see outside of you is a reflection of what you have inside of you. If you are one of these people who only sees problems or darkness or despair, that is all there is ever going to be. But if you are one of those people who see hope, opportunity, and love, then you can make a change and help me."
When I spoke with Mayor Booker recently, eight months after his re-election to a second four-year term, he spoke fondly of Virginia Jones, whom he had recently eulogized. She had schooled him in grassroots research and organizing, getting him to talk to tenant after tenant, to read through piles of public documents, to talk tirelessly to city officials, and to keep going to meetings of interested tenants no matter how few showed up. She taught him, he said, that "nothing is beyond the capacity of a community of people acting on a moral imperative." It was the beginning of his political career.
As a councilman, Booker famously went on a ten-day hunger strike in a tent to draw attention to the need to take back the streets from drug gangs. For five months, he lived in a motor home he parked near the most notorious drug corners. After an unsuccessful mayoral run in 2002 left him out of office, he founded Newark Now to promote creative problem-solving and community leadership. It continues to be one of Newark's most prominent nonprofits.
Booker, still young at forty-one, bobs and weaves through one activity and event after another, like the tight end he was back in college. He's not only in Newark, but in places where he thinks Newark's voice needs to be heard. His national profile prompted President Obama to ask him to head the White House Office of Urban Affairs Policy. He declined the honor, citing his need to continue trying to turn Newark around. Shortly after his re-election last year, he attended a conference in Sun Valley, Idaho, and shared a dinner table with Facebook founder Mark Zuckerberg. Not long after, Zuckerberg announced he was making a $100-million donation to Newark's schools.
The peacemakers summit "will help us recognize we're not alone and see opportunities and assets we may not have imagined," Booker said. "It will help us understand our interconnectedness and raise our consciousness about the world we share together. We'll hear about a whole host of strategies for creating peace with our brothers and sisters, our neighbors, our world. His Holiness is an extraordinary soldier for peace, a leviathan of love. To have him bring his spirit to Newark, to mix with the soul of our people, is a very special occasion, brimming with possibility."
In our conversation, Booker's thoughts centered on how to cultivate nonviolence. It has long bothered him that "corrections" is such a misnomer. "In the eighties and the nineties," he said, "we just wanted to lock people up and put them out of mind." He's bothered by recidivism rates that are regularly north of 50 percent, and often closer to two-thirds. He feels, though, that we're in the middle of developing a "more profound spiritual understanding of interconnectedness and interdependence in this and other areas. Convicts can no longer be seen as separate from us. They are us. We have an interwoven destiny. We need our ex-cons to be successful."
Booker is getting support "from the left and the right for re-entry programs," he said. "Five years ago in Newark, there were none. Now we have a network of programs to empower people coming home from prison, to affirm their dignity, and to transform their lives. For people in these programs, the recidivism rate is about 7 percent."
Booker loves creative problem-solving and partnerships. One of his favorites is YouthBuild, which takes at-risk kids, college dropouts, and recently incarcerated teens through a yearlong intensive in which they attend school, learn construction skills (with a focus on green building techniques), and work to improve their communities.
In the end, Booker said, "The issues in our inner cities are pragmatic and require policies, resources, and materials. But we cannot achieve any of our practical goals without spiritual strength. We have great strength, as human beings and as American communities, but there are also spiritual toxins we need to ward off. One is resignation—the thought that there will always be poverty, war, violence, and that there is not much you can do about it. It saps the spirit. Another is sedentary agitation: being regularly upset by all that you see but not getting up and doing anything about it. That's why we need soldiers of peace like the Dalai Lama and Virginia Jones. They show us what we're capable of."
The Alameda County Juvenile Justice Center sits high on a hill in San Leandro, which is ironic, because the hills in East Bay are almost exclusively the province of the well-to-do. The gang turf is in the flatlands. Once you're inside "juvie," though, there are no open, airy spaces and sweeping views. It's walls, lots of doors, linoleum floors, and internal windows so you can be seen at all times. The boys and girls there seem like fish out of water. The prison garb removes a lot of their distinctive style. The blandness and regimentation is in sharp contrast to the showy, righteous feel of their hip-hop street culture.
The gangs that most of the children in the JJC belong to are in Oakland, which, like Newark, is a post-industrial port city. It covers an area three times larger than Newark and holds almost half a million people. It never experienced the exodus that Newark did, and its population has risen during the Bay Area boom, but its fortunes have lagged far behind surrounding communities. When former (and now current) California Governor Jerry Brown became Oakland mayor in 1999, improving schools and lowering crime topped his agenda. But as Brown left office in 2007, he was philosophical about how much he'd been able to achieve. He'd had less success with schools and crime than with downtown development projects, like Jack London Square. Oakland has seen a drop in murders in recent years, from its 1992 high of 174 to ninety last year, but it remains on several top ten lists of America's most dangerous and violent cities.
In 1997, not long before Jerry Brown became mayor, the Dalai Lama led his first peacemakers conference, at the Bill Graham Auditorium in San Francisco. The conference gave a boost to an already developing network of groups that try to bring together inner and outer peace. In recent years, Oakland has become home to such innovative youth programs as Youth Radio and United Roots Oakland, which use art and performance to inspire and engage young people, and Youth Uprising, a leadership development program for urban youth that sponsors Corner's Cafe, entirely run by young people. Oakland is home to the world-famous Green for All, the organization started by Van Jones, who is now the leading spokesman for the green jobs movement. The People's Grocery is celebrated as an innovator in the "locavore" movement for urban farming and food justice, working to create a food system that "prioritizes the needs of the urban poor."
When Jon Oda and Amani Carey-Simms, instructors in the Oakland-based Mind Body Awareness Project, took me into the Juvenile Justice Center to observe them teaching mindfulness, the first thing that hit me was the edge. It's in the postures and the facial expressions. There are a surprising number of thirteen- and fourteen-year-olds, some of them already parents themselves. Cops I talked to are very cynical about juvie; they call it "gladiator school." Oda and Carey-Simms let me know two things before we went inside. First, it's all about how you conduct yourself and not as much about what you say. Second, the street kids will check you out a little. They have hard eyes and can easily sense bullshit and gaming. They like to "flip it," too. If you're big and heavyset, they call you "tiny," or "slim." When I meet the first group of five guys in the mindfulness class, we clasp hands and pat each other on the back. Once we've sat down and shared introductions, Luis (a pseudonym) gives me—an outsized middle-aged white guy in very ordinary clothes—a quick once over and remarks, "So, you're a GQ model I guess." It takes me a minute to get the joke. Luis, 1; dowdy guy, 0.
Jon Oda begins the class by talking about martial arts movies. It's clear he's a fan and he knows them frame by frame. And so do the guys in the class. I have no idea where things are going. Eventually, he's talking about a lone warrior and all the challenges he's facing, and there are big nods and affirmations all around: "Hella fuckin yeah." Before long they're talking about how the lone warrior feels, and not long after that, the students (aka the inmates) are talking about how they feel when they're angry or alone. They've become children again. It's been all of twenty minutes, and he's flipped it.
In the next class, which is much larger and contains a more diverse racial mix of both boys and girls, trash talk and posturing are a routine undercurrent. Yet, somehow, after a little while Carey-Simms, who deftly avoids becoming anything resembling a disciplinarian, is able to pull out a guitar and sing a song about peace. Why aren't they mocking him, I think. It's because they're too busy listening.
The Mind Body Awareness Project was started in 2000, principally by Noah Levine, author of Dharma Punx, a memoir which in part recounts Levine's own transformation while in juvenile hall. In 2006, Vinny Ferraro (left), who also served time in juvie, took charge of training MBA's teachers. Chris McKenna, a longtime mindfulness practitioner and trauma counsellor who became executive director in 2009, told me the program served 1,200 youths last year in three counties, and "we're doing it with only twelve instructors, all of whom do this part time." It takes a particular kind of person to have the credibility and dedication, McKenna said, to work with "traumatized, treatment-resistant populations, folks who aren't going to sit still for your garden-variety meditation class."
In addition to recruitment and offering training to people like parole officers, so there is support within the justice system, a major goal for MBA is developing successful aftercare programs for kids when they return home. "In juvie, they're in the middle of a break in the action, and we have a chance of reaching them, but we need to see them again after they're out," he said. "We're doing that to a certain extent, but we need to do more. We need to get them to a retreat out in nature."
MBA has been able to start developing a model for doing longer residential retreats, because a youth correction camp in the countryside focusing on drug and alcohol rehabilitation has invited them to do a long-term program. "At Camp Glenwood," McKenna said, "we've had kids in silence for three or four hours at a time. A lot of awareness can come out of a space like that."
Across the bay from Oakland, at the University of San Francisco, Rhonda Magee works on another aspect of the justice system. In her contemplative law class, Magee said, "We're trying to help lawyers become the kind of ethically engaged community that the public, and the American Bar Association, have asked us to become." Magee feels it's essential that the legal profession become something more than a lucrative dispute-resolution industry. She wants to train citizen lawyers who see themselves serving justice as much as law.
Magee tries to find ways to bring her work outside the walls of the law school and into disadvantaged communities. For one thing, she would like to see more lawyers coming out of these communities. She also has begun to investigate compassionate politics, starting with a workshop run by Oakland activists. "How do you advocate on an issue as polarizing as tax reform," she asked, "and keep the dialogue civil and help people to understand how we are all interconnected, that we can't keep marginalizing certain groups?"
As well, she also feels that restorative justice is essential for the inner city. "I've been attending a healing circle for people who are victims of black-on-black shootings," she said. "Like me, they're all African American, but unlike me, they have all lost a family member to gun violence. I'm honored to be welcomed there. This insane level of violence stems from education disparity, lack of opportunity, poor mental health care. Vindictiveness will not stop it. What people do in a circle like this can heal individual wounds but it can also increase the fellow feeling that we need to reduce intracommunity violence. The people in this group do not support tough-on-crime positions, as you might expect. They see the perpetrator not only as a wrongdoer to be shunned, but as a member of the community to be brought back into the fold."
Earl Best is a soldier of peace. And he will be sharing with people at the peace summit his experience of the meeting place between inner and outer peace. Known in Newark as the Street Doctor, Best doesn't go in for activism that involves a lot of paper and lengthy grant proposals and 501(c)(3) status. "I just go out into the streets seven days a week and I feed people who need to be fed," he said. "I know where they live. I know they're hungry. I bring them food."
Best was imprisoned for seventeen years for bank robbery, and spent ten of those years in solitary confinement. During the interminable stretches of time alone, Best searched his soul. He read Gandhi, King, the Dalai Lama, and studied psychology and law. He had to teach himself what he had not been taught in his time on the streets. In solitary, Best told me, "I asked God if he would bless me with release and help me help others if I promised to change my former ways. I have kept my word. I wanted to make a difference in kids' lives because no one made a difference in mine." Best became a well-known figure in Newark not long after his release in 2000, and by 2003 he had founded the Street Warriors, with the aim of helping people who are on the streets and helping to get people off the streets.
Getting enough resources and managing an organization has been a struggle. He established a center for the Street Warriors a few years ago, but lost it for lack of sustained funding. So for the most part he does what he does best: direct action. Instead of a building, he has a van—an unsolicited gift from an admirer—and each day he fills it with blankets and food, donated by restaurants and stores or bought by him with proceeds from speaking engagements or small cash donations. When he shows up—at Newark Penn Station, at an abandoned building, at a gas station where people panhandle—he doesn't just drop off the food. "I stay and hang out and eat with them," he said. "I'm not there to give them a handout, a withdrawal from the bank. I'm there to give them the hook-up. That's what the Dalai Lama does. He gives people the hook-up. That's why I'm so happy to speak at this conference with him. It's about bringing people peace, helping them find their peace. Peace is about being relaxed, and you know what, food relaxes people. I don't see people frowning when they eat. Food is peace."
Food, though, is not always something you put in your stomach, Best said, explaining the other major part of his street ministry. "There's also food for the mind and for the heart," he said. "I go into the prisons and the juvenile halls, into the grade schools and the high schools, and I give those kids a different type of food. I give them food for thought."
I asked why hardened street kids would listen to upbeat messages. Sometimes they don't, he acknowledged, but if you want them to listen you've got to do a few things. "For one," he said, "you've got to use a lot of humor. When you get people laughing, you're bringing them peace, and then they can listen better. Also, you've got to flip the script. If they're about violence, I show them how in my own life I took the energy I put into violence and put it into peace. I let them know that in any given moment they can make a different choice. You've also got to be there for them. I give these kids my cell number, and I tell them I want to be the person they call before they are about to do something bad.
"This is not a job. It's a mission. Every city in America needs a street doctor. Yeah, we got food banks and other walk-in programs, but you have got to go out to people where they live and show them the example of how you can be."
Everyone I spoke with would like to see training in peace happen as early in life as possible. That was the inspiration for Mindful Schools, founded in Oakland in 2007 by Laurie Grossman, Richard Shankman, and Megan Cowan, who serves as executive director of its programs. In its first three years, Mindful Schools has taught its in-class program in thirty-eight schools. The current curriculum includes fifteen lessons that are generally presented in fifteen-minute increments three times a week for five weeks. As much as possible, the program involves students in every grade, and the training has been presented at all levels of pre-secondary education. In January 2009, Mindful Schools also began adult professional training for teachers and other professionals working with children.
When I ask Cowan what she sees as the benefit of teaching mindfulness to schoolchildren, she talks about a YouTube video of Fred Rogers, the host of "Mister Rogers' Neighborhood" on PBS, testifying before Congress. "If we can teach children that feelings are mentionable and manageable, we will have done a great service for mental health," Rogers said.
"That's what mindfulness does for children," Cowan said. "It offers young people access to the fundamental human capacity to pay attention to oneself, to have self-awareness." She said students very quickly discovered a quality of peace and stillness and ease, "of not having to respond to external stimulus," which translated into a look of relief on their faces.
Cowan feels Mindful Schools has been able to enter so many schools because the mechanisms and the benefits of the program are straightforward and promote better education: mindfulness creates space between our emotions and our reactions to them, giving us the opportunity to make choices more consciously. "When I teach, I often start by talking about anger, and I ask the kids to think of as many examples as they can of things people do when they're angry. You can imagine the list. Then I hold up two fingers tightly together and say the action so often automatically comes right after, together with the emotion." Cowan then separates her fingers and explains that mindfulness can open up a space between them. "In that space, we have a choice."
She points out that it's critical to the program that it is not authoritarian, telling children what they should do, or how they should behave. "Every school has a list of rules on the wall," she said, "but in a moment of intensity, a child is too overwhelmed to remember how they should act. Mindfulness practice could help them cultivate an internal awareness that allows them to stop momentarily and make a different choice." The program is not trying to engineer their way of being and does not present an ideology or belief system. It's "trying to give them access to making their own choices, but it's not dictating what those choices are."
Although mindfulness practice does not dictate choices, there is faith that when given an honest choice in a real moment of space, people will choose peace. "So often the children tell me," Cowan said, "'I was so angry and I was about to kick my little brother, throw a glass—or even go get a weapon—but then I remembered my mindfulness and calmed down.' At the end of one session, a boy said, 'I think if we did this every day, there would be no more fighting.'"