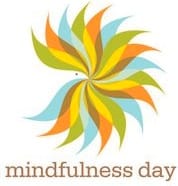 If you choose a single day to be mindful this year, Wisdom Publications, longtime publisher of books on Buddhism and mindfulness, hopes you'll make it September 12th, one week from today. And they plan to make sure you're not alone.
The publisher's inaugural Mindfulness Day is meant to raise awareness about the value and benefit mindfulness brings, and give individuals and communities the chance to experiment with and practice meditation.
In the spirit of the occasion, Wisdom is creating an online platform to inspire people to create space in their lives for meditation, encouraging people to join their Mindfulness Day Facebook page to share ideas, pictures and videos on how mindfulness has impacted them and to share plans for celebrating.
How does one celebrate Mindfulness Day? Tim McNeill, Wisdom's president and publisher, offers that having a mindful celebration means reconnecting with family, the community and the self in a spirit of quiet contemplation. Some of his suggestions include gathering communities to share an afternoon of meditation, or having families reconnect over a shared meal.
"The possibilities are limitless," says McNeill. "Commuters who ride the same bus or train can find a way to take a quiet mindful moment or two. Or, thirty. Our hope is that Mindfulness Day will continue and grow into an annual event."
THANK YOU FOR READING LION'S ROAR. CAN WE ASK FOR YOUR HELP?
At Lion's Roar, our mission is to communicate Buddhist wisdom in today's world. The connections we share with you — our readers — are what drive us to fulfill this mission.

Today, we're asking you to make a further connection with Lion's Roar. Can you help us with a donation today?
As an independent nonprofit committed to sharing Buddhist wisdom in all its diversity and breadth, Lion's Roar depends on the support of readers like you. If you have felt the benefit of Buddhist practice and wisdom in your own life, please support our work so that many others can benefit, too.

Please donate today — your support makes all the difference.

Lion's Roar is a registered charity in the US and Canada. All US & Canadian donations are tax deductible to the full extent allowed by law.