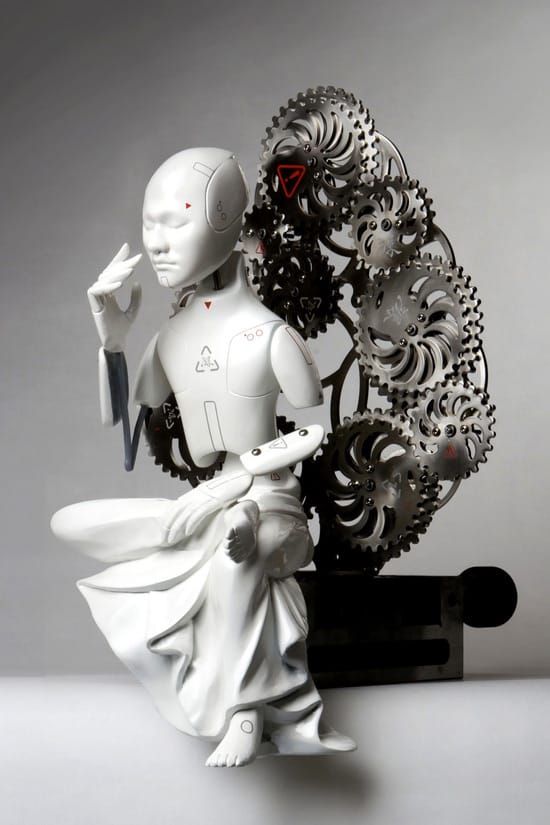 Sometimes we come to a point where we say, "My meditation has just become mechanical." South Korean artist Wang Zi Won knows just how you feel, but he views it as a good thing.
In Won's creative vision, white, porcelain-smooth Buddha and Bodhisattva figures that look like cyborgs out of I, Robot suspend floating torsos and limbs in an elegant mesh of gears and other moving mechanics. Or they're enveloped by such hardware fashioned as lotus flowers (see a video of one of these creations in motion after the jump). Why? One of exhibitors of Won's Mechanical Nirvana, explains:
"[Won] predicts that in the future humans will evolve and adapt themselves to enhanced science and technology just as men and animals in the past evolved to adapt themselves to their natural circumstances…The artist considers it important to escape from human bondage in order to achieve harmony between men and machines. He thinks this harmony can be achieved through the process of religious practices and spiritual enlightenment."
True or not, Won's work is mesmerizing to watch:
To see more images and video of Won's creations, visit the Colossal website here.