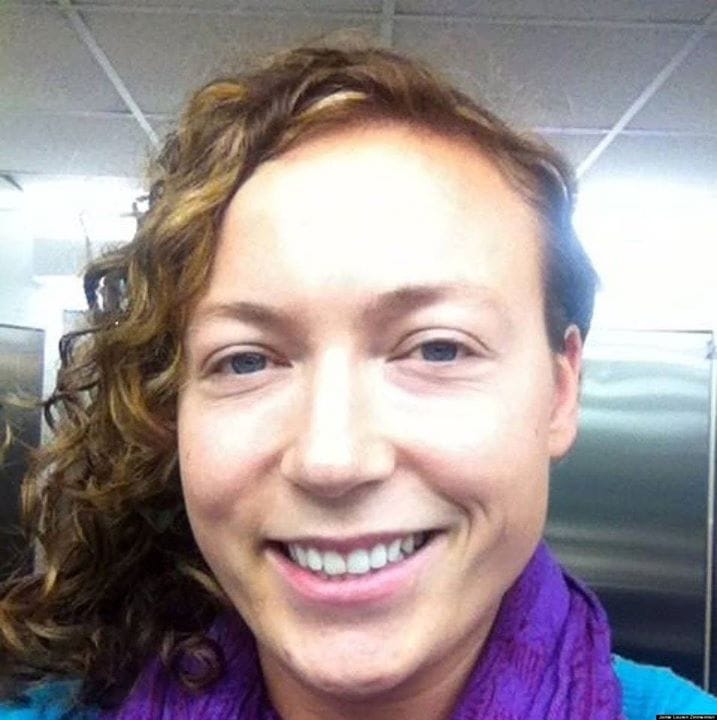 Photo via
Joseph Mauricio on Facebook
.
On Monday, 31-year-old ABC News medical expert and meditation teacher Jamie Zimmerman died in a drowning accident while vacationing in Hawaii. Zimmerman had volunteered as an aid worker and teacher, worked as a UN Global Health representative in Haiti, and researched medical stories at ABC News. She also taught meditation at the U.S. Capitol, The Goldie Hawn Foundation, and at ABC News, and and was planning to collaborate on a new project with Deepak Chopra.
Update – October 22, 2015: The Institute for Compassionate Leadership has announced the "Zimmerman Memorial Scholarship." In a blog post, the organization wrote, "Every dollar offered to the scholarship fund will go to supporting future participants at our program; people like Jamie who so desperately want to help others."
She died after slipping on rocks at the mouth of a river and getting swept out to sea. In a Facebook post, Jamie's mother, Jordan Zimmerman, wrote:
"Those of you who knew Jamie or perhaps read some of her writings knew that she loved people above all else. It was her passion to be of service and teaching meditation was her calling… She helped make me a better woman and the world a better place… I hope my baby girl's life will inspire you to take action to make our world better. It can be as little as sharing a smile or kind word or as big as your imagination and effort will allow. This is Jamie's legacy."
Wrote Google engineer and motivator Chade-Meng Tan on Facebook, "Thank you, Jamie, for all the good you have done for the world. You will be missed." Zen teacher Joan Halifax commented, "she had wanted to go to dolpo with us to serve in the nomads clinic. hard to grasp that she is now gone."
In another Facebook post, friend and New York Buddhist Joseph Mauricio described Zimmerman as a "tireless and optimistic Dharma warrior, who was indefatigable in bringing meditation to the real world." Mauricio's post also lists gatherings in Zimmerman's memory, including one on Saturday, October 16, at ABC Carpet and Home, from 4:30pm-6:30pm.
Below is a video on eight ways to be brave, from Zimmerman's YouTube channel.