On March 24, 2016, the entertainment world was shocked by the passing, at 66, of comedian Garry Shandling. Though truly beloved by fans and comedy peers alike, not many people knew that Shandling considered himself "a serious student of dharma" who felt a connection to Zen master Thich Nhat Hanh's tradition of Buddhist teaching and practice.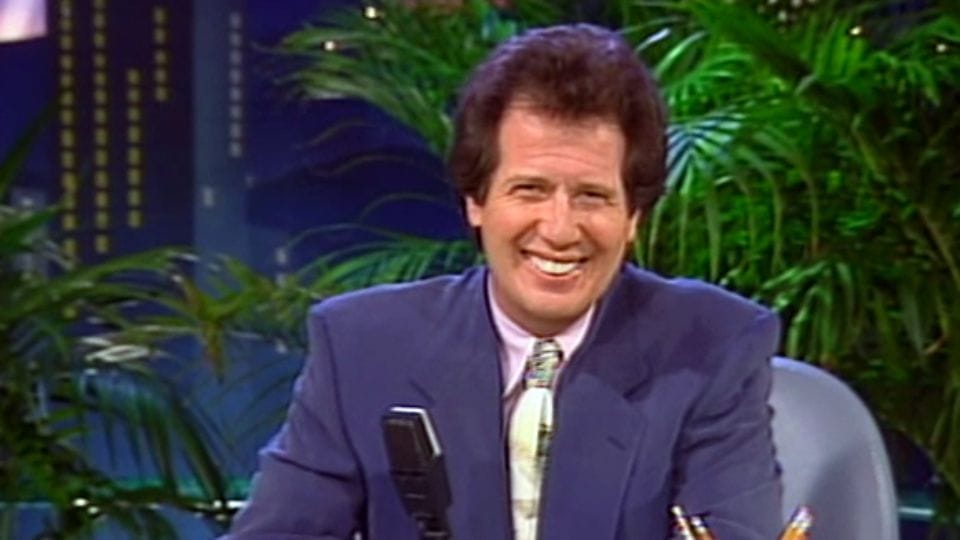 In this excerpt from his November 2013 Buddhism-and-comedy article, "Wise Fools," Lion's Roar's Rod Meade Sperry takes a look at Shandling's lesser-known spiritual side:
He's a comic's comic if ever there was one, but Garry Shandling is also a searcher — "a serious student of dharma," as he's put it — looking to find The Real Thing, and The Real Garry Shandling.
Maybe that's not a surprise, given how much of his work has played with ideas of self and ego: for example, the odd, long-running It's Garry Shandling's Show, which applied a meta spin to the classic sitcom format, with Shandling, as himself, frequently breaking the fourth wall. And then there's The Larry Sanders Show.
Larry, which ran through most of the nineties, was a send-up of late-night TV, tracking the life and death of a Tonight-style show and its neurotic but lovable host. Careful not to put forth a too-simple, too-cynical view of show business, Shandling made sure that authenticity reigned: Larry and his staff of producers, handlers, and lackeys thought, acted, and treated each other like real people do.
"It's like taking a Buddhist temple bell," Shandling has said, "an authentic, two-thousand-year-old Buddhist temple bell, and ringing it and going, 'Can you tell me why that rings so purely?' [It's] because it's the real thing. All these people in show business are human beings."
A longtime mindfulness practitioner in Thich Nhat Hanh's tradition, Shandling revealed his lesser-seen meditative side in bonus features shot for 2007's Not Just the Best of The Larry Sanders Show DVD set. Having started the show to, in his words, "discover more, Who am I?" we see him visiting with a Zen monk and with friends from the Larry era who help him weigh the Garry of those days against the Garry of the present. When Jeffrey Tambor (who stole scenes as Sanders' sidekick, Hank Kingsley) says, "The secret to everything [is,] don't think," it's not a big leap to infer that he's learned how to do this from his old boss and pal.
The otherwise-private Shandling does lament the camera's presence once or twice at these meetings, but we can see he's really trying to be open, to be willing to say and hear things about himself—no matter how intimate. He even allows us to see his previously secret dharma tattoo, an enso (Zen circle) meant to remind him of his work toward, as he says, "Ego-emptiness."
Is he a Buddhist? He resists the label. But as for finding The Real Garry Shandling, he seems to be getting warmer. Asked to contribute nuggets of experiential wisdom for Esquire's What I've Learned section, he included this among a clutch of one-liners:
"Impermanence. Impermanence. Impermanence."