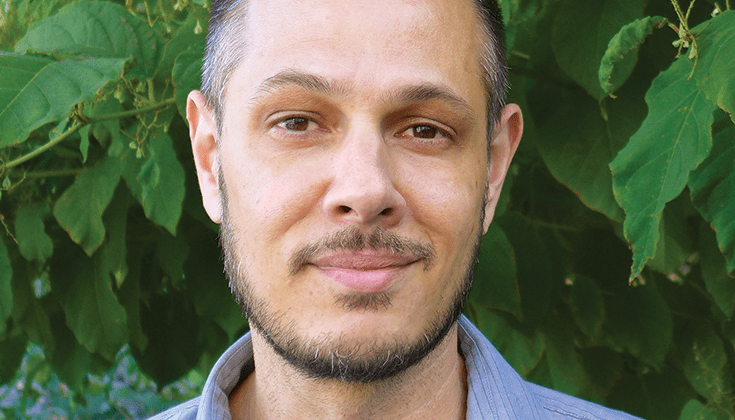 The opening editorial from our "Buddhist Teachings on Mindfulness" issue.
If "mindfulness" seems like a simple concept, that's true. Also, it's not.
In the September 2016 issue of Lion's Roar, you'll find a number of definitions. In Joseph Goldstein's teaching on page 42, for example, mindfulness is first defined as "the quality and power of mind that is aware of what is happening, without judgment and without interference." This hews closely to the popular, secular conception of mindfulness. And it's true.
Then, in Goldstein's next paragraph, we're told that the Buddha himself said that mindfulness is "the path to enlightenment." This is also true.
In the end, whatever the goal of your practice—from "lower blood pressure" to "attainment of the Way"—mindfulness is about opening up to the world, cultivating peace, and choosing to tune in to reality rather than tune out.
That's why I'm sometimes astounded when I hear Buddhists decrying the popularization of mindfulness. Some, obviously, are worried about overcommercialization—a problem in nearly every facet of our society, granted. But when the concern is that those who take up secular mindfulness practice will never become Buddhists, well, so what? Buddhists shouldn't want more Buddhists. Buddhists should want more enlightenment  for more people. And enlightenment is hardly for only Buddhists.
Our feeling here at Lion's Roar is very much in line with the Buddha's teachings on upaya, or "skillful means." Boiled down, this means that it takes all kinds, so you share teachings accordingly, trying to deliver to people whatever works best for them. Some people will go all in and even become Buddhist monks or nuns. Most people won't. But if the mindfulness teachings they read hit just right, they'll all benefit. And they'll benefit others in turn. It's all to the good.
In 1999, I bought a copy of the book Mindfulness in Plain English, by Bhante Gunaratana. (You'll find a teaching by him on page 45.) It absolutely changed my life, setting me on the Buddhist path.
I was still a young pup then, and I got all worked up about what I'd read. Before long I'd given copies to most of the people in my life. I can say for sure that they all loved it and took it to heart. How many of them became Buddhists? I'm confident the tally was zero.
What I know now is that mindfulness, dharma, and Buddhism resonated with me because it told me a bunch of things I didn't know and that I needed to hear. What I also know now is that I gave that book to those other people because it seemed to jibe with who they already were. My non-Buddhist mom, my non-Buddhist best friends: these people were more naturally inclined toward an enlightened view of the world than I'd ever been.
With all that in mind, I hope this special issue about Buddhist teachings on mindfulness resonates with you and inspires you to practice. Though mindfulness is not the exclusive territory of Buddhism, it is, as our editor-in-chief, Melvin McLeod, puts it in the opening to these teachings, "the Buddhist specialty." You'll find twenty-something of the finest modern dharma teachers here, each with something different to say about it.
May it all—or even just some of it—be of real benefit to you.
Can you help us at a critical time?

COVID-19 has brought tremendous suffering, uncertainty, fear, and strain to the world.
Our sincere wish is that these Buddhist teachings, guided practices, and stories can be a balm in these difficult times. Over the past month, over 400,000 readers like you have visited our site, reading almost a million pages and streaming over 120,000 hours of video teachings. We want to provide even more Buddhist wisdom but our resources are strained. Can you help us?
No one is free from the pandemic's impact, including Lion's Roar. We rely significantly on advertising and newsstand sales to support our work — both of which have dropped precipitously this year. Can you lend your support to Lion's Roar at this critical time?