Have you noticed how the media and mindfulness are having a love affair? There's now a dizzying amount of text, talk and tweeting on the way mainstream life has embraced mindfulness. Introducing: Mindfulness Minder, a roundup of stories to help you stay current with the mindful-info-flow!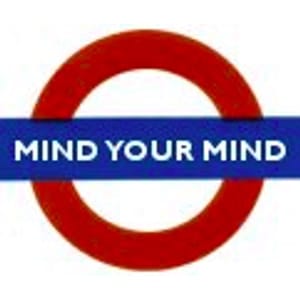 First up, Fertility. According to the Greenwich Time, Meditation helps manage the stress of fertility treatments. Nurse Diane Johnson says that while there's intriguing research to suggest that women who learn meditation and other forms of relaxation can improve their odds of conceiving, her work isn't about promising women babies.  "I promise them a way to manage their stress and live more in the moment," she says, "whether they conceive or not."
Next, this story on the rewards of mindful eating. Wellness manager Cher Land of the Blount Memorial Wellness Center in Springbrook, TN reports that meditating before meals can help women consume less while making their dining experience more enjoyable.
At Yale, mindfulness is being used to help treat smoking and other addictions. Psychologist Judson A. Brewer runs a clinic that trains people to "break the cycle of turning to a drug to relieve the seemingly unbearable feelings created by stresses, such as loneliness or anger." Says Brewer, such feelings will eventually go away; you just need to learn to ride them out. Knowing that you need not be a slave to a drug is what enables you to resist it. Brewer gives clients mindfulness exercises which he sums up by the acronym SOBER: Stop; Observe the body, emotions and thoughts; Breathe and notice your breath; Expand your awareness to other phenomena; and Respond in a healthy way.
Finally, Health Day News reports that meditation may help protect college students against stress and improve their ability to learn. They cite a study (first published in the International Journal of Psychophysiology) that examined the effects of transcendental meditation (TM) on stress reactivity and brain functioning.
I'll leave you with some advice from Dr. Jon Kabat-Zinn, author of Full Catastrophe Living and the man who brought mindfulness into the mainstream through his stress-reduction work. According to Deborah Kotz at U.S. News & World Report, Jon spoke at last week's Institute of Medicine conference on integrative health and outlined  5 strategies for using mindfulness to improve one's health and achieve wellness.
1. Consider what's right with you. "Until you stop breathing, there's more right with you than wrong with you," says Kabat-Zinn. Every day, take a moment to thank your eyes for seeing, your liver for functioning, your feet for carrying you from place to place. Heck, thank those mitochondria within your cells for pumping out the energy you need to get you out of bed in the morning.

2. Love yourself unconditionally. Hate yourself for being 40 pounds overweight? Those berating thoughts you have about your imperfections can actually derail you instead of motivating you into action. (It's that old story: Starve yourself as punishment for overeating, until you can't take it anymore and give in to a binge.) Rather than setting a weight-loss goal and promising to love yourself once you get there, Kabat-Zinn says you need to make an effort to love yourself "all the way," whether you're 300 pounds or 150. If you decide to eat smaller portions or give up chips for carrot sticks, simply tell yourself, "This is just the way I'm eating now as a way to live better."

3. Live in the present moment. Don't think about what you ate yesterday or make promises to exercise tomorrow. "Every moment gives you the ability to learn, grow, and change," explains Kabat-Zinn. "If you can take a moment and live as if it really mattered, you can take a step back and see those impulses that may be negative to your health." What's more, you'll truly enjoy those indulgences like the creamy feel of a Godiva truffle or a 10-minute shoulder massage at an airport kiosk when your flight is delayed. You can also take pleasure in those small interactions with others: with the doorman, greeting you in your office lobby; the lady in line ahead of you at the supermarket; the goodnight hug from your child.

4. When life gets tough, don't take it personally. When faced with job loss, a foreclosure, or an impending divorce, it's really hard not to place the blame squarely on your own shoulders and get stuck in the "if only" mind-set. If only I had (choose one): taken a different job, bought a cheaper house, not cheated. That sort of rumination sets you up for full-blown depression. While it's important to accept responsibility for your actions, the best way to do that is by looking to the present rather than the past. What are you going to do that's different right now, at this moment, to move forward? "When the proverbial stuff hits the proverbial fan, it's really important to recognize and acknowledge the fear you're feeling," says Kabat-Zinn. "But also recognize that it's in these trying times that you will understand fully what it means to be human, to utilize all the resources you have." After all, it's those challenges faced by the World War II generation that earned it the distinction of being called the "greatest."

5. Put the "being" back in human. If you fill every moment with frenetic activity—work, text messaging, household chores, computer games—you never give yourself a chance to simply be. Too many of us are human stuff, the sum of our actions, instead of human beings, points out Kabat-Zinn. As corny as it sounds, just sitting for a moment to contemplate the clouds, the smell of freshly brewed coffee, the pattern of stalled cars winding around the freeway, is what separates us from the nut-gathering squirrels. And science shows it's a great stress reliever, to boot.