We've told you about MindfulVOTES, an initiative that's encouraging practitioners of Buddhism and mindfulness to make sure their voices are heard in today's election. Now, the Washington Post profiles MindfulVOTES and its founder, Rev. angel Kyodo williams.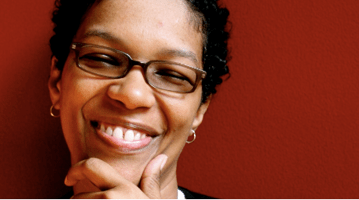 "If meditation can calm hyperactive kids, ease the pain of drug addicts and tame the egos of Fortune 500 CEOs, it can surely help a stressed-out and polarized country choose a president, says the Rev. angel Kyodo williams.

An artist and veteran activist from Berkeley, williams is the force behind MindfulVOTES, a nonpartisan campaign that she believes is the first attempt to mobilize mindfulness meditators.

'Mindfulness practices are maturing in our country and entering the mainstream, but if it's not applied in our lives, it doesn't matter,' said williams. 'It's time for our community to go beyond its own navels.'"
Read the rest of the article – which also features Rev. Danny Fisher, a contributor to the Lion's Roar and Buddhadharma – here. For more information about MindfulVOTES, visit their website and Facebook page.
THANK YOU FOR READING LION'S ROAR. CAN WE ASK FOR YOUR HELP?
At Lion's Roar, our mission is to communicate Buddhist wisdom in today's world. The connections we share with you — our readers — are what drive us to fulfill this mission.

Today, we're asking you to make a further connection with Lion's Roar. Can you help us with a donation today?
As an independent nonprofit committed to sharing Buddhist wisdom in all its diversity and breadth, Lion's Roar depends on the support of readers like you. If you have felt the benefit of Buddhist practice and wisdom in your own life, please support our work so that many others can benefit, too.

Please donate today — your support makes all the difference.

Lion's Roar is a registered charity in the US and Canada. All US & Canadian donations are tax deductible to the full extent allowed by law.