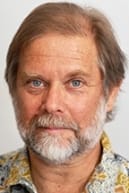 Registration is still open for David Loy's class "Money, Sex, War, Karma," which starts this Sunday, August 19, at the Omega Institute.
"According to Buddhism, we are unable to live happily as long as we suffer from the delusion of self — from the sense that 'I' am separate from the rest of the world."
That delusion, says Loy, is the root of many problems, causing people to live in the future because that's when they expect their desires to be fulfilled. In August, Loy will teach a week-long course at the Omega Institute, called "Money, Sex, War, Karma: Transforming Self, Transforming Society," focused on overcoming those delusions and desires and creating real change.
Through presentations, discussions, and guided meditations with Loy, the class will explore both personal and social transformation through the Buddhist path. The program runs Sunday, August 19, through Friday, August 24, at the Omega Institute in Rhinebeck, New York. Tuition is $360; click here for more information and registration.
Look for David Loy on why the bodhisattva ideal is what the world needs now in the November Shambhala Sun magazine, which will be arriving on newsstands and in your mailbox in early October.