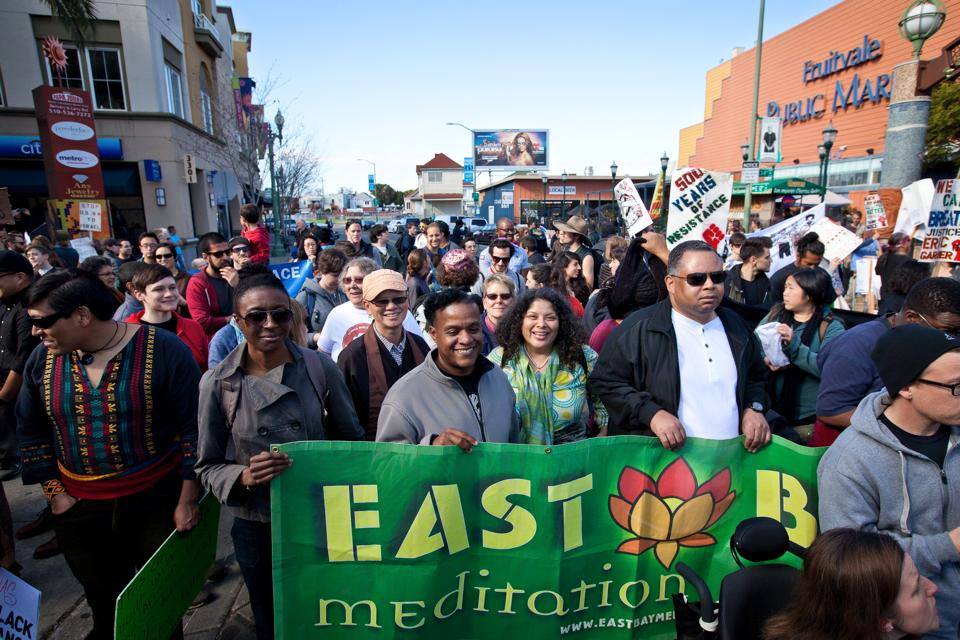 Photo via
East Bay Meditation Center
on Facebook.
In Saturday's New York Times, religion columnist Mark Oppenheimer wrote that East Bay Meditation Center is breaking Buddhist stereotypes. Referencing an old internet joke that Asian spiritualities are something only "white people like," Oppenheimer says Oakland's East Bay Meditation Center (EBMC) has carved itself out as an exception to the rule.
As Vivien Shotwell wrote for Lion's Roar, East Bay Meditation Center's founding mission is to support as many communities as possible. In his commentary, "Democracy is Good For Sanghas," EBMC teacher Larry Yang says that "involvement of our diverse constituencies is critical for the success of our mission."
Read the full profile at The New York Times, as well as our related writing: Larry Yang's introductory teaching, "Learn the BASICS of Insight Meditation," and commentary, "Democracy is Good For Sanghas"; our writing by and about Insight teacher Gina Sharpe, who also appear in the article; and our East Bay Meditation Center archive, including Vivien Shotwell's profile and our recent post on the center's upcoming "Power to the Planet" fundraiser. Also, check out our diversity section, for lots more good stuff.