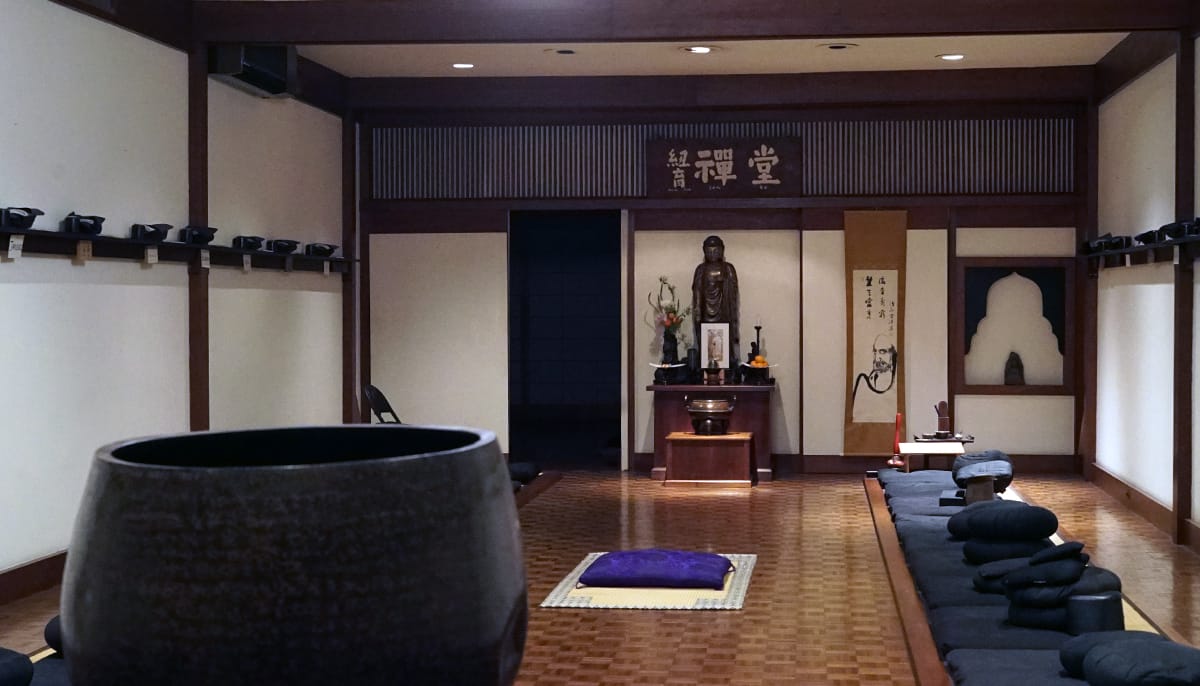 Photo via New York Zendo Shobo-ji.
New York Zendo Shobo-ji (NYZ), one of the first Zen Buddhist temples established in the West, will mark its 50th anniversary with a three-day celebration this weekend, September 14 to 16.
NYZ, located in Manhattan, was opened by the Zen Studies Society (ZSS) in 1968. ZSS, which also includes the Dai Bosatsu Zendo Kongo-Ji monastery in the Catskill mountains, was founded to support the work of Buddhist Scholar D. T. Suzuki, whose books helped popularize Zen in the West. In the mid 1960's the late Eido T. Shimano Roshi became abbot of ZSS. He resigned from the organization in 2010 after multiple allegations of inappropriate sexual conduct involving students.
The anniversary celebration will include talks by two Japanese Zen masters, Shunan Noritake Roshi, Abbot of Reiun-in at Myoshin-ji, Kyoto, and Gentoku Kobayashi Roshi, Abbot of Daitsu-in, Shokoku-ji, Kyoto. Adam Frank, an astrophysicist at the University of Rochester, will deliver a keynote address and writers Ruth Ozeki and Larry Shainberg will read selections of their work. The weekend will also feature a shakuhachi performance, a tea offering, traditional Japanese flower arrangements, and an exhibit of materials related to the zendo's history.
On Sunday, guest teacher Shunan Noritake Roshi and ZSS Abbot Shinge Sherry Chayat Roshi will lead an all-day sit.
If you'd like to register for any of New York Zendo Shobo-ji's free-of-charge anniversary celebration events, visit their website.