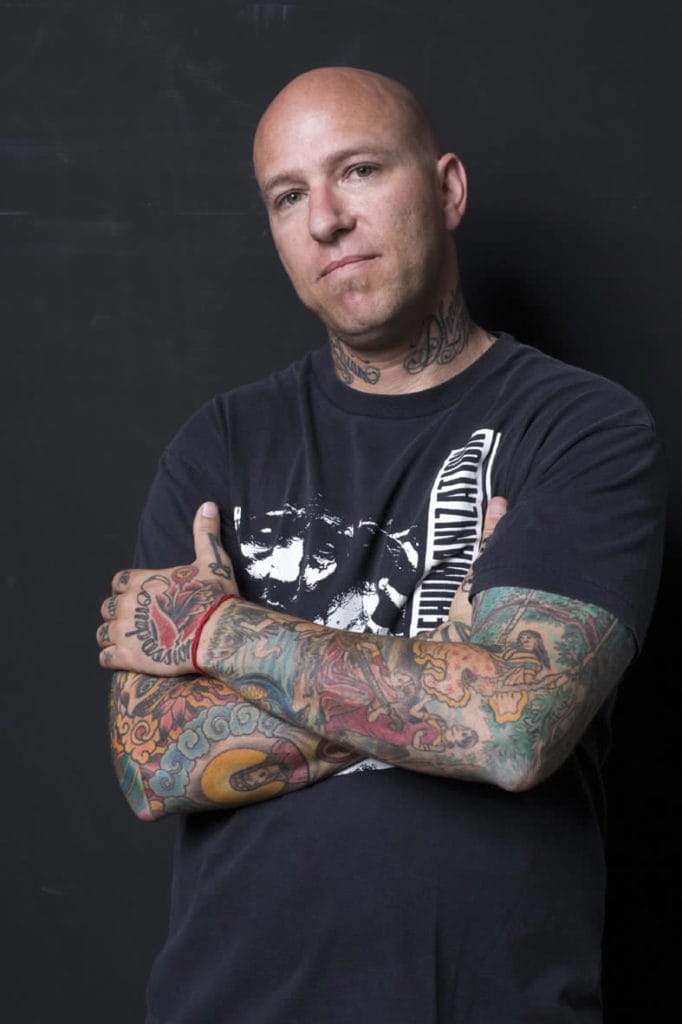 Noah Levine talks about his Zen practice, Dharma Punx/Against the Stream, in a three-part audio interview.
If you want to know more about one of the more vital (and more unusual) movements in the Buddhist world, you can't go wrong with Meditate and Destroy, "an up-close look at how the driving forces in Noah Levine's life changed from violence, addiction and rebellion to taking on the role of dedicated meditation teacher and community leader." It's now on DVD.
So, what's the deal with Noah Levine and the movement in question, Dharma Punx/Against the Stream?
Glad you asked! Because we have plenty of answers from none other than Noah himself, who sat down with me for a three-part Shambhala Sun Audio interview. You can listen to all three tracks here.
Noah has come a long way: from troubled young man to well-known Buddhist teacher. His no-bull, direct approach — as manifested in his books, Dharma Punx and Against the Stream — has not only helped put meditation on the map for a new generation, but has been well-received by his elders in the teaching community.
In this Shambhala Sun Audio clip, Noah talks about the refreshingly organic way this all transpired, what he's up to at the moment, and more. To listen, just click the player:
In this second clip, Noah talks about — among other things — the challenges his growing community faces, and the value of working with young people in difficult circumstances. To listen, just click the player:
In this final installment, Noah talks about how he deals with all the attention he gets, and why — despite (or because of) his surprising self-characterization as a bit of a "conservative" — we might just want to consider creating a more "American" Buddhism. To listen, just click the player:
As for Meditate and Destroy: while some online purveyors are only taking pre-orders for the DVD version of the film-fest hit, you can get a copy right now from Noah Levine's Dharma Punx website. Recommended!