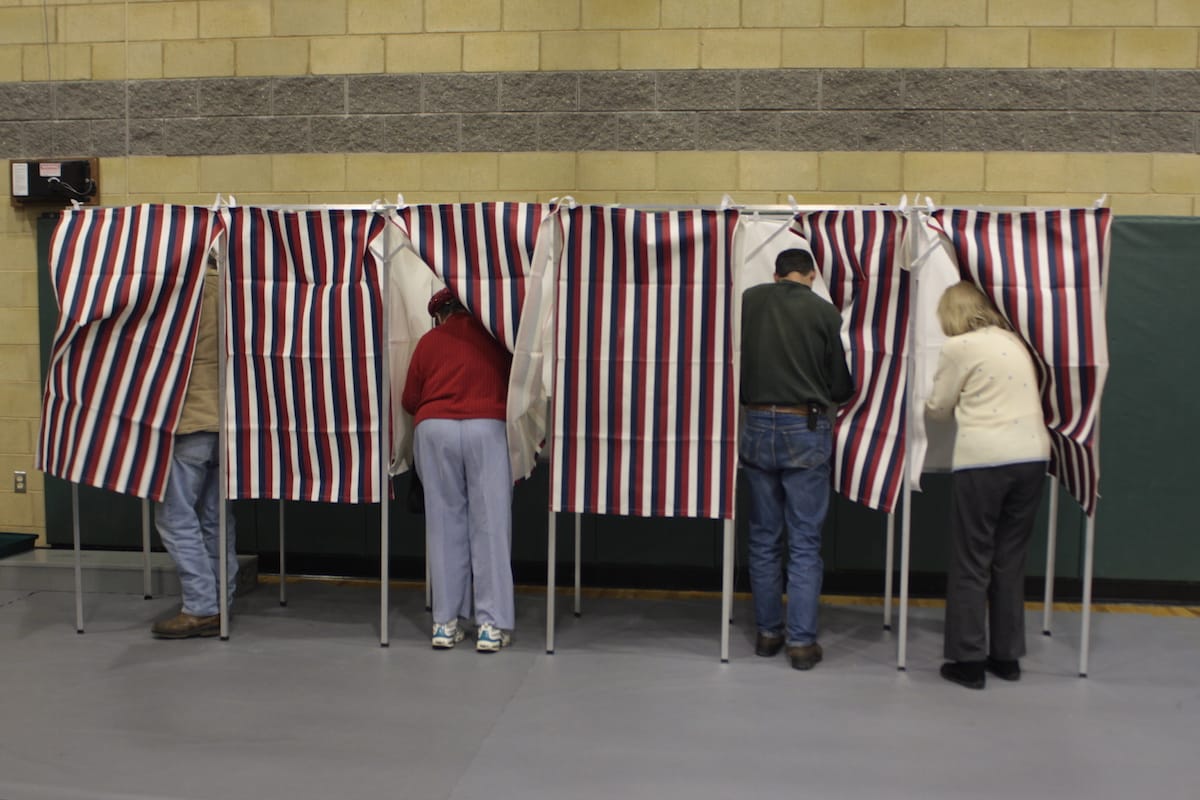 Photo by
redjar.
Note: In 2018, allegations of sexual misconduct against Noah Levine led to the dissolution of the organization he founded, Against the Stream Meditation Society (ATS). The publication of this article on LionsRoar.com does not constitute an endorsement of Noah Levine as a teacher.
As Noah Levine says, it may be that all we can do is make wise choices as to who we think will bring about less suffering and confusion to the world. That, he says, is where our Buddhist practice becomes a form of engaged rebellion.
Buddhist practice is a political action. Training one's mind, heart and actions in wisdom and compassion is the ultimate form of political rebellion. The spiritual path is an engaged act of going against ignorance and oppression. Perhaps this is why the Buddha referred to his path to awakening as having been "against the stream."
From a Buddhist perspective we find ourselves incarnated in the human realm of samsara. This realm is characterized by what are sometimes called the three fires of greed, hatred and delusion. Through personal effort and training we begin to extinguish the three fires, only to look around and see that although we are no longer engulfed in flames, the whole world is caught in a blazing inferno of suffering.
Even the most superficial assessment of the political situation in this world makes the Buddhist view of samsara ring true. We can easily see the greed, hatred and delusion that pervade the views and actions of those in power.
Buddhist practice reveals that compassion is the only rational response to the confusion and affliction that infuse the human realm. When we see that our every action can either cause or alleviate suffering, then the choices of nonviolence and non-greed are clear. The natural expression of the process of liberation is to act in ways that extinguish rather than fuel the fires that cause suffering.
This poses a personal and political dilemma. We know that samsara is a place of confusion, yet we also know that it is possible to understand this confusion and find personal freedom within this very realm. We know that we must respond with love and compassion to the suffering caused by those who have no understanding of these universal truths. We must then consider the implications of empowering political leaders who are ignorant as to the nature of reality and the consequences of their actions.
We may never have the opportunity to empower an enlightened or even wise being in the political arena. We may always be stuck with choosing the less deluded of two deluded beings. It may be that all we can do is make wise choices as to who we think will bring about less suffering and confusion to the world. From the perspective of non-harming we can see that no choice is the right one, but to make no choice at all is perhaps even worse.
So this is where our Buddhist practice becomes an engaged form of inner and outer rebellion—freeing ourselves from greed, hatred and delusion and doing all we can to lessen the suffering in the world caused by fear, ignorance and oppression.
Thank you for reading Lion
'

s Roar. Now can we ask for your help?

Lion's Roar is a nonprofit. Our mission is to share the wisdom of the Buddha's teachings—to inspire, comfort, support, and enlighten readers around the world. Our aspiration is to keep LionsRoar.com available to everyone, providing a supportive, inspiring Buddhist community that anyone can access, from curious beginners to committed meditators. Do you share our aspiration? We can't do this without your help.

Lion's Roar reaches more readers like you than ever before. Unfortunately, advertising and other revenues are falling for print and online media. We know we have something deeply precious to share with the world, and we want to continue this important work. Can you help support our efforts now?

Lion's Roar is independent, unbiased, not-for-profit, and supported by readers like you. Please donate today and help the lion's roar echo for readers around the world.